A call for cultural humility in care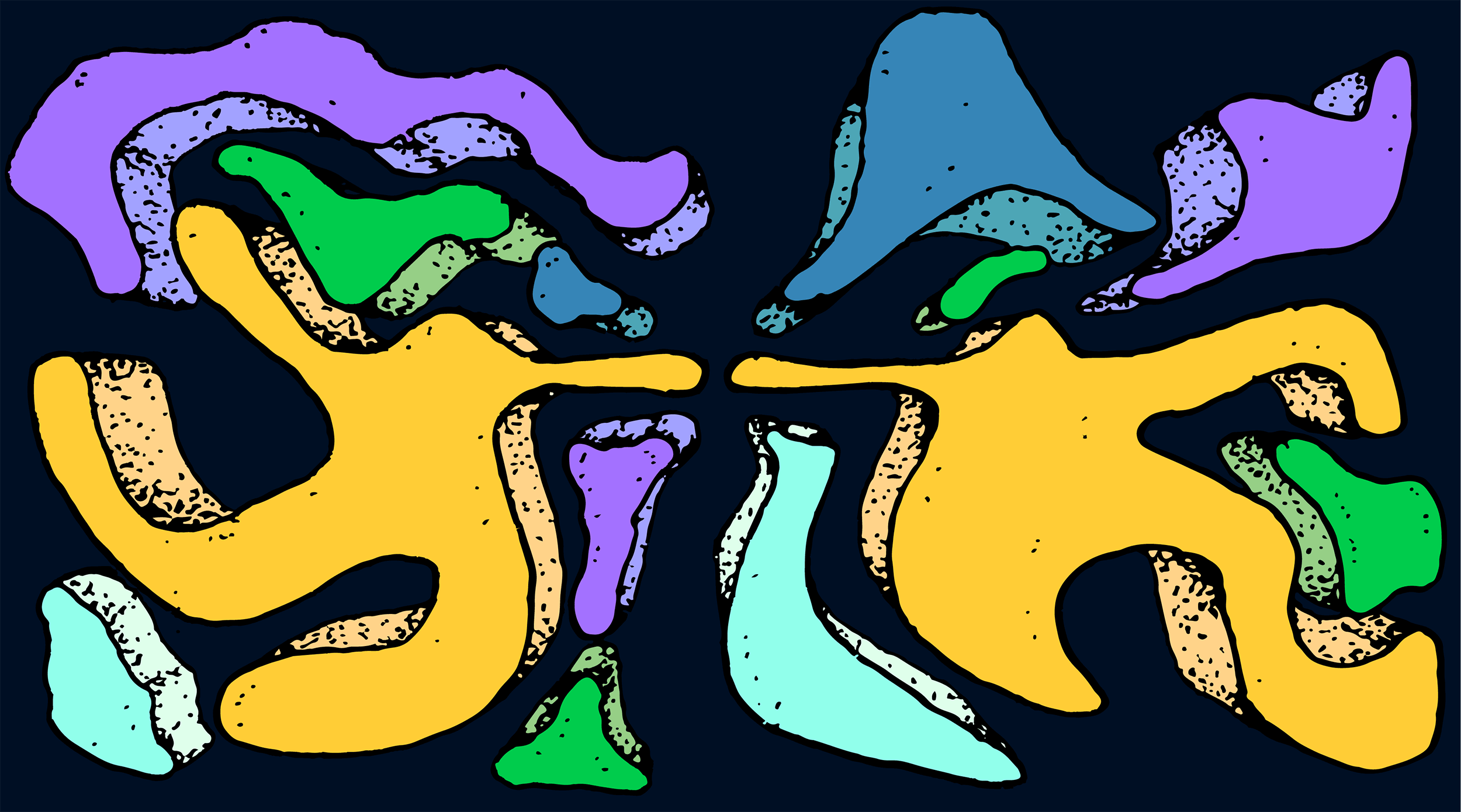 Sitting in the waiting room, a Hmong woman feared an experience like her last, when a doctor dictated a blood draw as the only next step…

But instead, a nurse sat down with the woman and asked some questions about her symptoms, treatments she had already tried, and her hopes and fears. The woman was glad to have the chance to share her preference to avoid blood testing, which the nurse noted without judgment.

A doctor entered and warmly greeted the woman, inviting her to discuss her health condition and what might be causing it, actively listening while providing space for her to talk. The doctor suspected mild anemia and explained the condition but reaffirmed that the woman preferred to avoid blood testing. Instead, the doctor laid out a few other options, talking over the pros and cons of each.

After discussing with the doctor and agreeing on a plan, the woman left the office confident she'd feel better soon or comfortable scheduling another appointment if necessary. Later that day, the doctor reflected on her reliance on blood tests, but not all patients take them for granted, and maybe she shouldn't, either.




The above vignette shows "cultural humility" in action. This approach fosters cultural understanding through respect, empathy, and critical self-reflection to build partnerships between providers and the diverse individuals they serve. Cultural humility has become a hallmark pathway for realizing health care that responds to the needs of diverse patient populations and reduces the extreme health disparities they often face. 
Cultural humility is needed now more than ever. If current trends continue, immigrants and their descendants will account for around 88% of the U.S. population growth in 2065. Alongside this, diversity will also grow within healthcare professions. But the current care model in the U.S. rests on a culture of biomedicine that is largely inhospitable to diverse health-related beliefs and practices. Instead, we call for ways to work with our increasingly pluralistic society to uplift the benefits of biomedicine while embracing diverse perspectives on health and healing. 
Centering lived experiences in healthcare
Within any cultural or identity group, each person's lived experience is intricate and varied, and what is necessary to live a healthy and fulfilling life is equally individualistic. To recognize diverse needs in health care, medical training and practice have come to focus on "cultural competence," "a set of congruent behaviors, knowledge, attitudes, and policies that come together in a system, organization, or among professionals that enables effective work in cross-cultural situations." But even with cultural competence, lived experience is often overlooked, causing providers to make assumptions about a specific patient based on learned facts about the broader racial/ethnic groups to which they may belong. This can lead to care decisions based on generalizations, resulting in inappropriate recommendations for a patient's unique circumstances.
On the other hand, "cultural humility" is a much stronger formation for realizing culturally responsive care that honors each patient's lived experience. It is grounded in rigorous self-reflection and a willingness to listen to, learn about, and adapt to patients' diverse cultural values and practices. Crucially, exercising cultural humility reduces unconscious bias and stereotyping toward diverse patient populations based on many identity factors, from cultural background, race, and age to socioeconomic status, religion, and gender identity. Bias has been shown to negatively impact patient care, including poor patient-provider communication, low patient satisfaction, and mistrust of the healthcare system. A culturally humble approach to care achieves the nuanced understanding of patients' lived experiences and unique backgrounds necessary to truly embrace cultural differences and work toward dismantling the structural vulnerabilities that result in unequal health outcomes.
Practicing cultural humility during moments of care
We see an opportunity to intervene at the most intimate level of care during face-to-face interactions between patients and providers, making cultural dimensions more accessible and the hidden barriers to care faced by multicultural communities more visible. 
Isolated tools exist that make inroads into providing clinicians with what they would need to realize culturally appropriate care. The tools fall into three focus areas:
Improving communication between patients and providers
The Eight Questions and the Cultural Formulation Interview can be used to elicit patients' understanding of their illnesses in the clinic. And the Vital Talk app trains providers to communicate with their patients about sensitive topics, which could be especially relevant for providers who did not have "narrative medicine" as part of their training. But cultural dimensions of care are still not a focus of the app. Moreover, with these tools, providers are still left without guidance on implementing them in practice or pragmatic ways to support their uptake in clinical settings within the time and logistical constraints of appointments.


Equipping providers with cultural information
Existing provider-focused databases like Ethnomed and CultureVision can help contextualize culturally specific beliefs about health and illness that might surface during a visit while suggesting pointers for culturally appropriate care. But accessing these tools during a visit may take up valuable time and could detract from the provider's ability to listen and respond to the patient's needs. The focus on the information at the level of cultural groups may also be problematic, resulting in a lack of nuanced context around each patient's needs and preferences. Lastly, these tools provide a fixed set of information that does not change, for example, based on community member input or adapt to the needs of individual patients. They do not allow cultural tailoring or adaptations to happen in real-time during patient-provider interactions, such as through in-the-moment personalized recommendations based on information elicited by the patient during clinical visits.


Engaging patients in after-care and ensuring data transparency
Lastly, some tools provide patients with notes, information, and resources following their appointments. OurNotes is a platform that makes care notes accessible to patients, allowing them to engage with their providers during after-care and express concerns before their next visit. It encourages providers to voice record reflections, which helps them relay insights about patients to other team members while also developing their self-awareness skills. OurNotes also works to mitigate power imbalances through transparency of any data collected during a visit. While a promising development, OurNotes does not target improving interactions during moments of care.
While they have their merits, all these solutions are only piecemeal, standalone tools that imperfectly address a sliver of the patient and provider experience.
We believe a better approach is one making valuable resources less cumbersome for providers to access in real-time, least disruptive to critical face time with patients, and genuinely representative of cultural and individual diversity. This approach includes digital tools and experiences that enhance provider capacity and support them in facilitating more flexible and adaptive patient care. Recognizing that digital products tend to be one-off solutions to complex problems, we see an opportunity to capitalize on their ability to seamlessly integrate with current workflows and software, automate repetitive tasks while offering guidance on those more complex, and customize interactions tailored to individual needs and preferences. At their core, aspirational digital products would enable the practice of cultural humility during patient-provider interactions through experiences that capitalize on its foundational components: fostering cultural understanding through respect, empathy, and critical self-reflection.
We see an opportunity for the development of digital products that afford culturally responsive experiences and focus on the following elements: 

Culturally responsive patient-centered care
Patient-centered care focusing on culture involves treating patients holistically and respecting their unique health needs and desired health outcomes as the driving force behind their healthcare decisions. Digital products prioritizing patient-centered care consider patients' needs, preferences, and values in the context of their lived experiences. They help facilitate communication between healthcare providers and patients, allowing patients to share their concerns and providers to respond accordingly, enabling patients to engage in and adapt their care plans and collaborate with providers to make more informed decisions. A key but sometimes neglected facet of genuinely patient-centered care involves understanding and appropriately responding to patients' cultural and individual identity contexts.

Empathy and active listening
Digital products should encourage healthcare providers to engage in more empathetic practices towards their patients, actively listening to them, understanding their perspectives, and validating their emotions and experiences. Providers need tools to help them prepare for cross-cultural patient interactions to elicit relevant information during clinical encounters and respond compassionately. These products would afford a more culturally appropriate and inclusive care experience by prepping the provider with language that respects the patient's preferences (e.g., preferred name and pronouns) and is non-judgmental.

Respectful and collaborative decision-making
Respectful and collaborative decision-making elevates patient agency to allow for mutual understanding and agreement between them and providers. Digital products can support patient agency through tools that afford them control over their healthcare decisions and will enable them to own and tailor personal data, deeply understand vital medical details concerning their diagnosis and treatment – often missed during care visits – and empower them with the necessary information to communicate and collaborate more effectively with their providers on their care plans.

Continuous learning and self-reflection
To learn and be knowledgeable of the many existing cultural and identity backgrounds is a complex and seemingly infinite task. It is pertinent that providers have the tools to continuously listen and learn from the specific and diverse patient communities they serve. While speaking directly to patients and their families is critical to learning, digital products can provide automated tools that coach providers through moments of cultural misunderstanding to reflect on biases, assumptions, and beliefs about other cultures, traditional practices, and worldviews. These tools should seamlessly integrate into existing provider workflows, making it easier for them to engage in learnings during and beyond direct patient interactions.
Closing Thoughts
We believe many benefits will flow from adopting a culturally humble approach to healthcare delivery, especially by implementing appropriate digital technologies to enhance moments of care:
Patients can more easily find care more aligned to their needs and identities that make them feel welcome in the healthcare system


Patients will approach care with greater trust, as fear or drop-off due to unexpected clinical activities, tense interactions, and conflicting treatment expectations get reduced


Patients will engage more in their healthcare as they feel a greater sense of connection and belonging with their provider and healthcare system


Quality of care is improved as providers gain an understanding of diverse patient lifeworlds and are prompted to self-reflect on their own beliefs and practices, ultimately approaching all patients with more empathy


A cycle of learning and improvement will be embedded in the healthcare system as providers become more self-aware and reflective, inspiring these attributes in their trainees


Patients will experience better outcomes and health disparities will be reduced as patients are more engaged with and better served by the healthcare system
Actualizing a positive future healthcare experience for our rapidly diversifying population requires building cultural humility into the fabric of healthcare training and practice. Explore one way we envision doing this: Traverse — a vision for culturally responsive healthcare.