Learning (r)evolution:
Exploring the Impact of AI in K-12 Education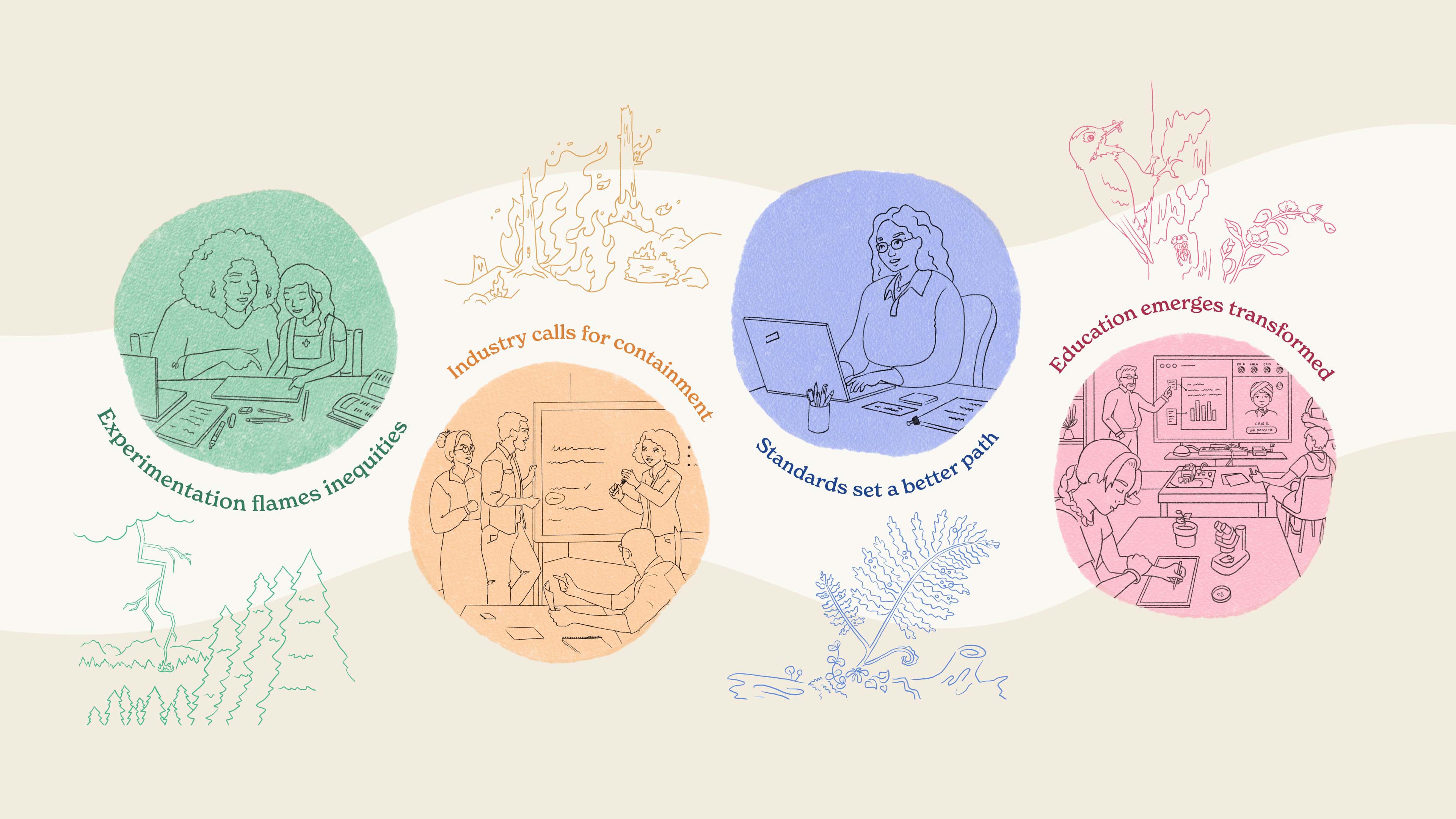 The K-12 education sector is at a unique inflection point as digital technologies radically reform how students learn, how educators teach, and how organizations adapt to serve the needs of increasingly diverse student populations. The future of learning may look radically different from today. Recent rapid advances in AI have made many leaders pause to question how such a transformative leap in technology will impact their organization, its people, and its stakeholders in both the near term and the long term.
Will the impact of AI on educational outcomes be a disruptive revolution or a natural evolution?
In this white paper, Artefact developed four future scenarios to understand the impact of AI in the K-12 education sector from a variety of perspectives, including students, parents, teachers, administrators, and tech industry professionals. Each of the scenarios come with a set of ethical and equity considerations that result from how technological and societal trends interact in various ways. This work builds on our expertise in user experience design and strategic foresight and our experience working in the education sector.
At Artefact, we believe in the powerful impact that strategic foresight and design has on an organization's long-term success. By exploring possible futures, we hope to help you spark critical conversations and strategic planning across your team to ensure equity, inclusion, and innovation as your organization evolves alongside AI. Our white paper also includes a discussion guide to help get those initial conversations off the ground.
Download the white paper!
Grab your copy of the white paper and reach out to see how Artefact can help you manage transformational change affecting your business today.