Artefact + Womxn of Color in Tech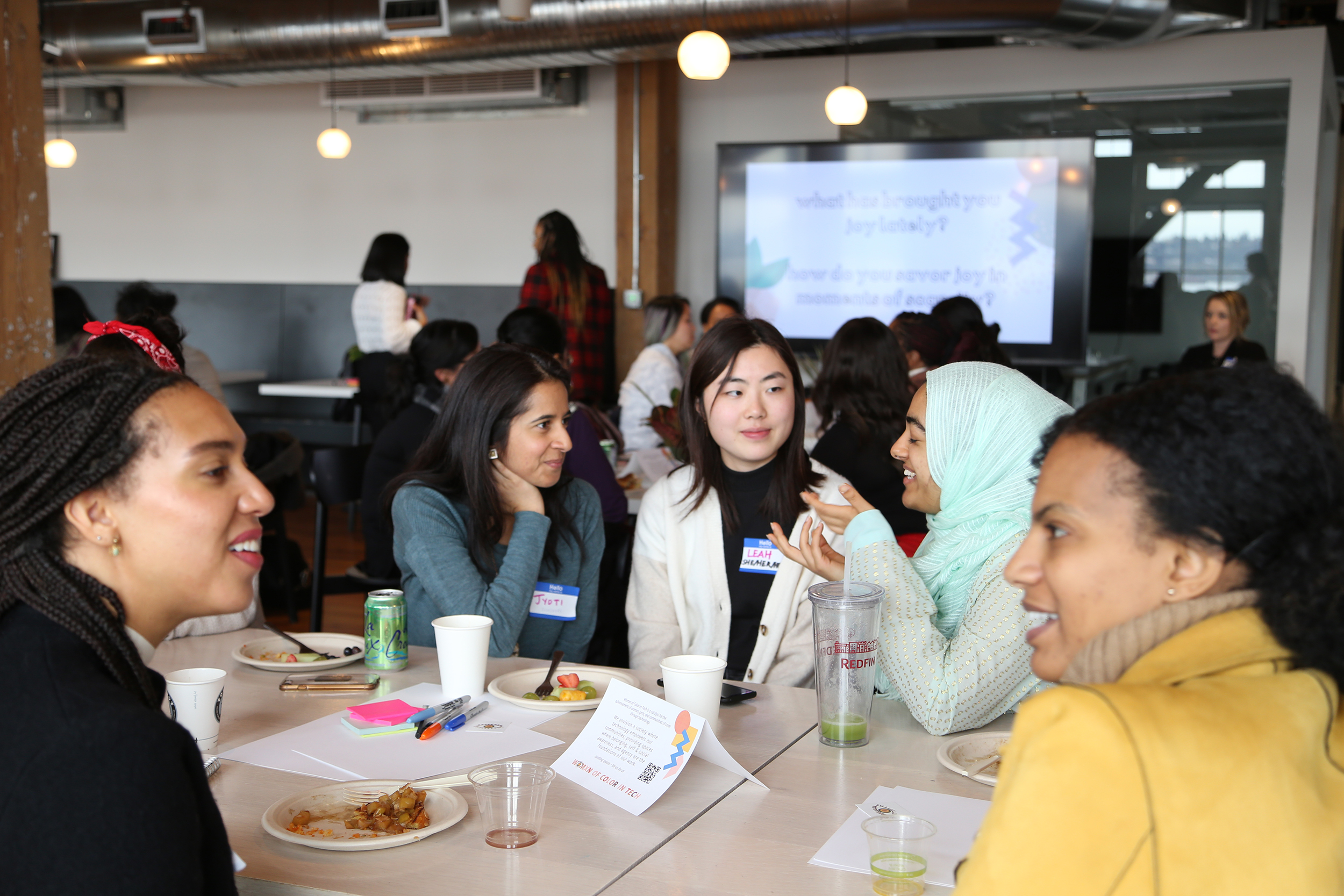 It started with the need to create space. Space to be yourself. Space to tell your stories. A place to find connections and build community.
This November, Artefact was delighted to partner with Womxn of Color in Tech to host a meetup for our community. We welcomed 65 women of color to the studio to talk tech and social justice – the first event of its kind for Artefact.
Womxn of Color in Tech is on a mission to cultivate spaces and programs that explore and design a world of technology that centers around womxn, grrls, and communities of color. I was thrilled to meet founder Janell Jordan, as one of my goals at Artefact this year is to help foster a community for women of color.
Working at Artefact is the first time in my career where I've had a woman of color as a mentor, and the first place I've worked where someone has advocated for me as a woman of color. It has changed how I see myself and how I show up in the workplace. I wanted to create a space for others to feel the same.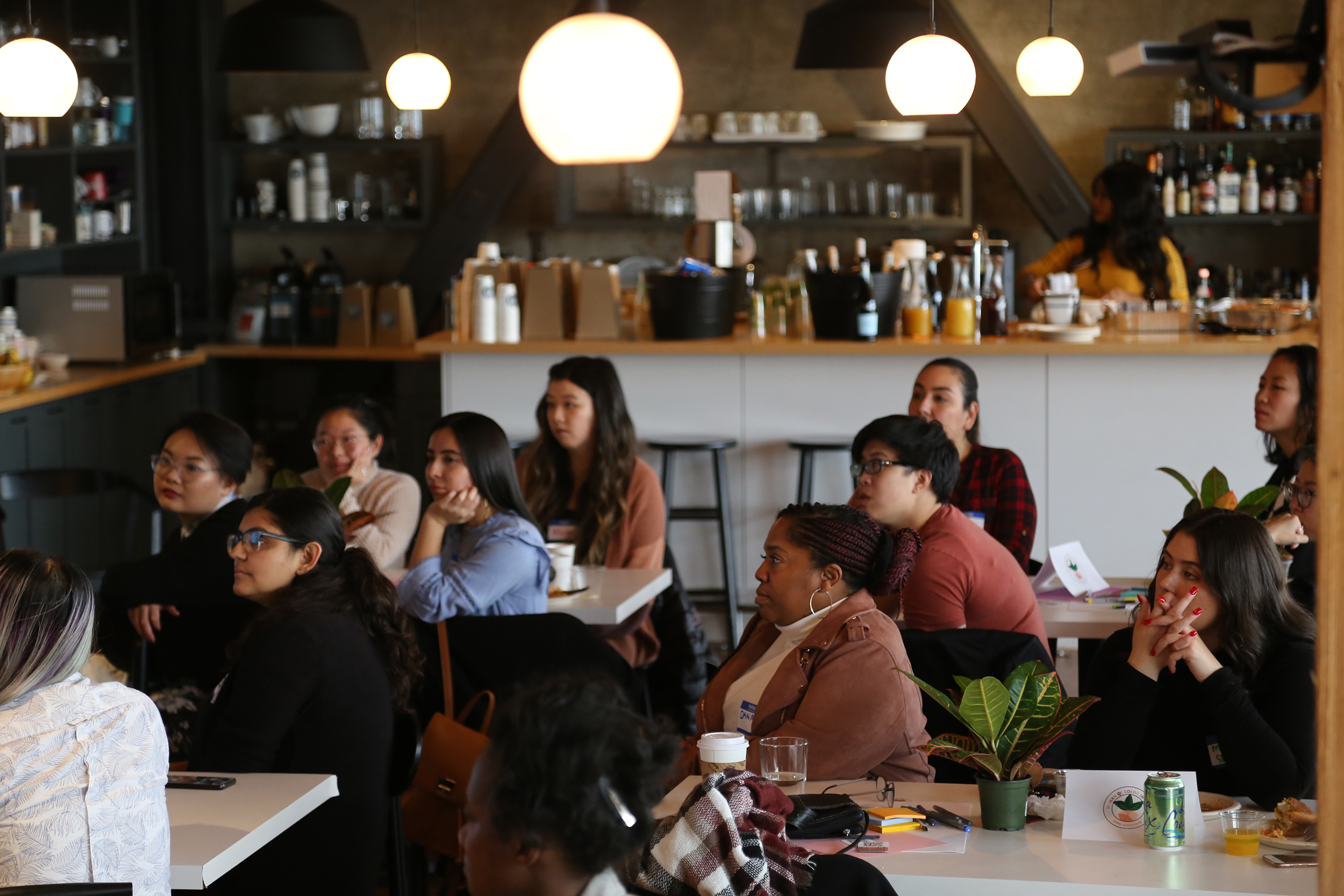 In the tech industry, women of color are often in environments where our peers or those at the leadership level don't reflect us. We don't have the space to talk about our shared experiences, reflect, and get advice from one another.
An understanding of "space" guided our intentions for the day – from opening with a moment of gratitude for the Duwamish tribal land we inhabit, to ensuring all participants were empowered to participate through accessibility support like ASL interpretation.
The meetup centered around creating a welcoming place for women in tech from different backgrounds and in different places in their careers to connect with each other. We shared experiences – positive and negative – and explored ideas around creating allyship and workplace support. The day was filled with inspiration, mentorship, and empowerment – all set to a soundtrack of strong women artists of color.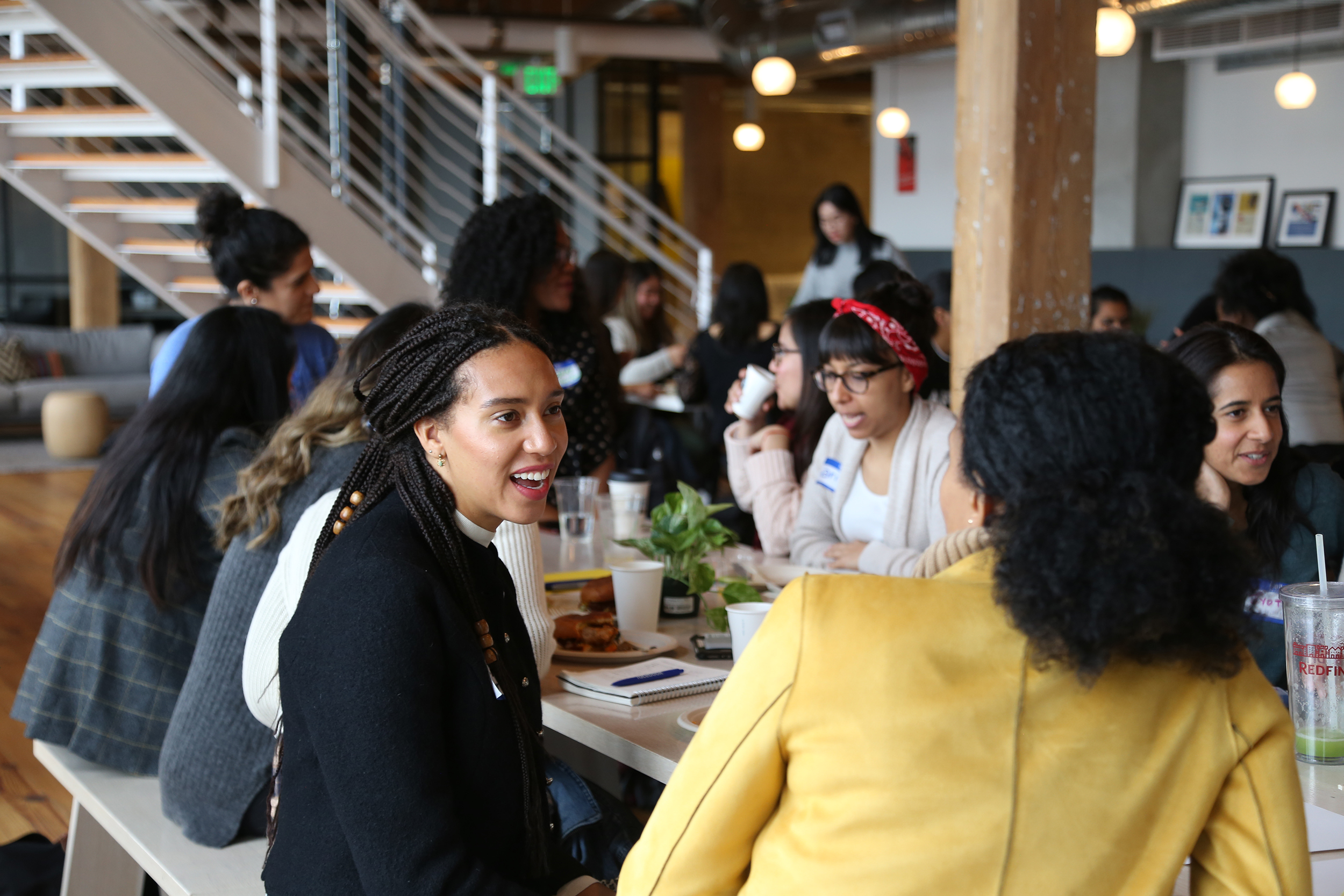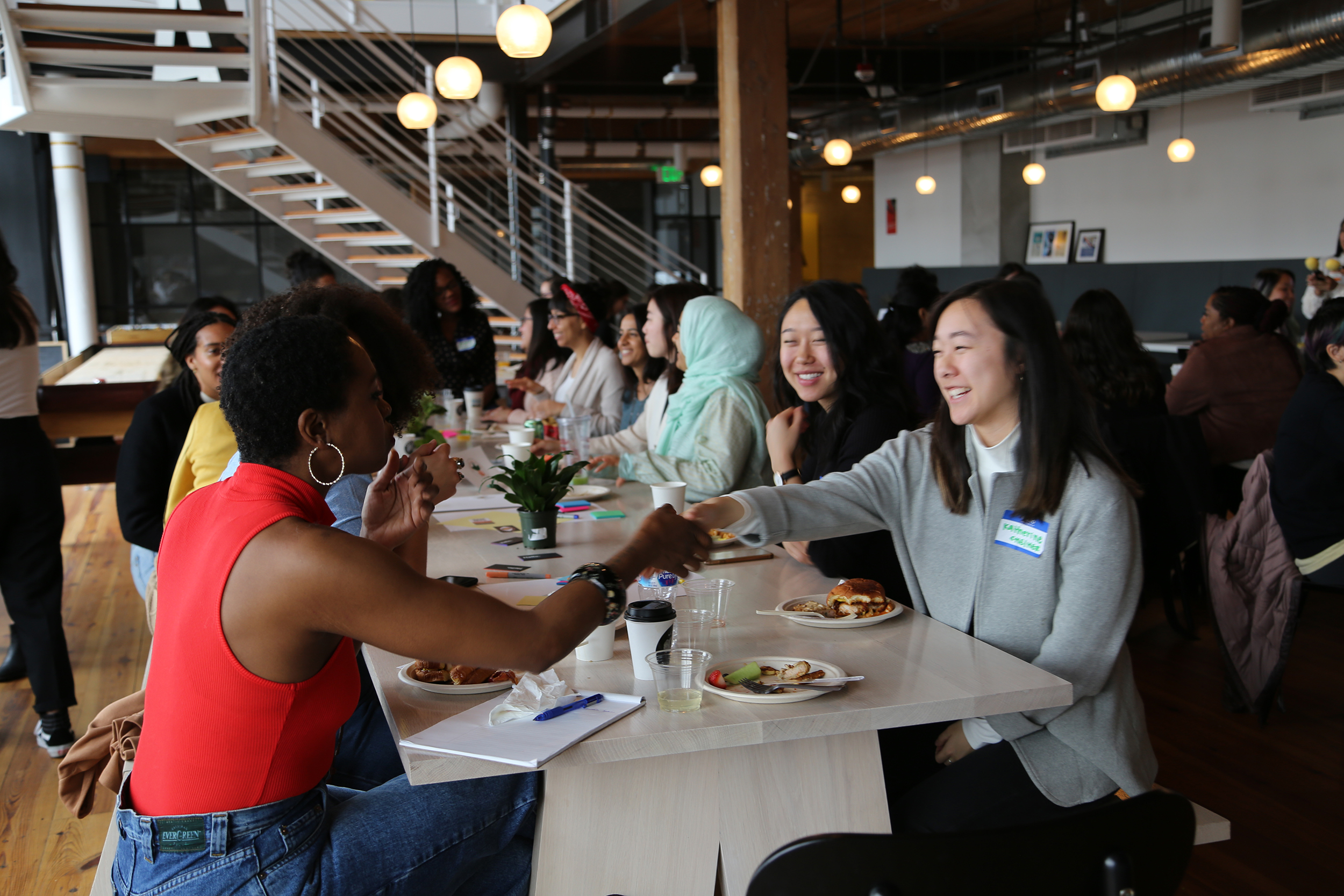 One of the topics we touched was on what brings you happiness and how you hold onto it. I've thought back to this meetup often as one of those moments. I think about the people I met, the stories shared, and the feeling of being able to show up as our true selves at that moment. In an industry where we often feel isolated, there are other women of color out there looking – and making space for – the community.
I look forward to continuing Artefact's partnership with Womxn of Color in Tech and am particularly excited to support a youth program that will bring young women of color to our studio next year to job shadow women at Artefact.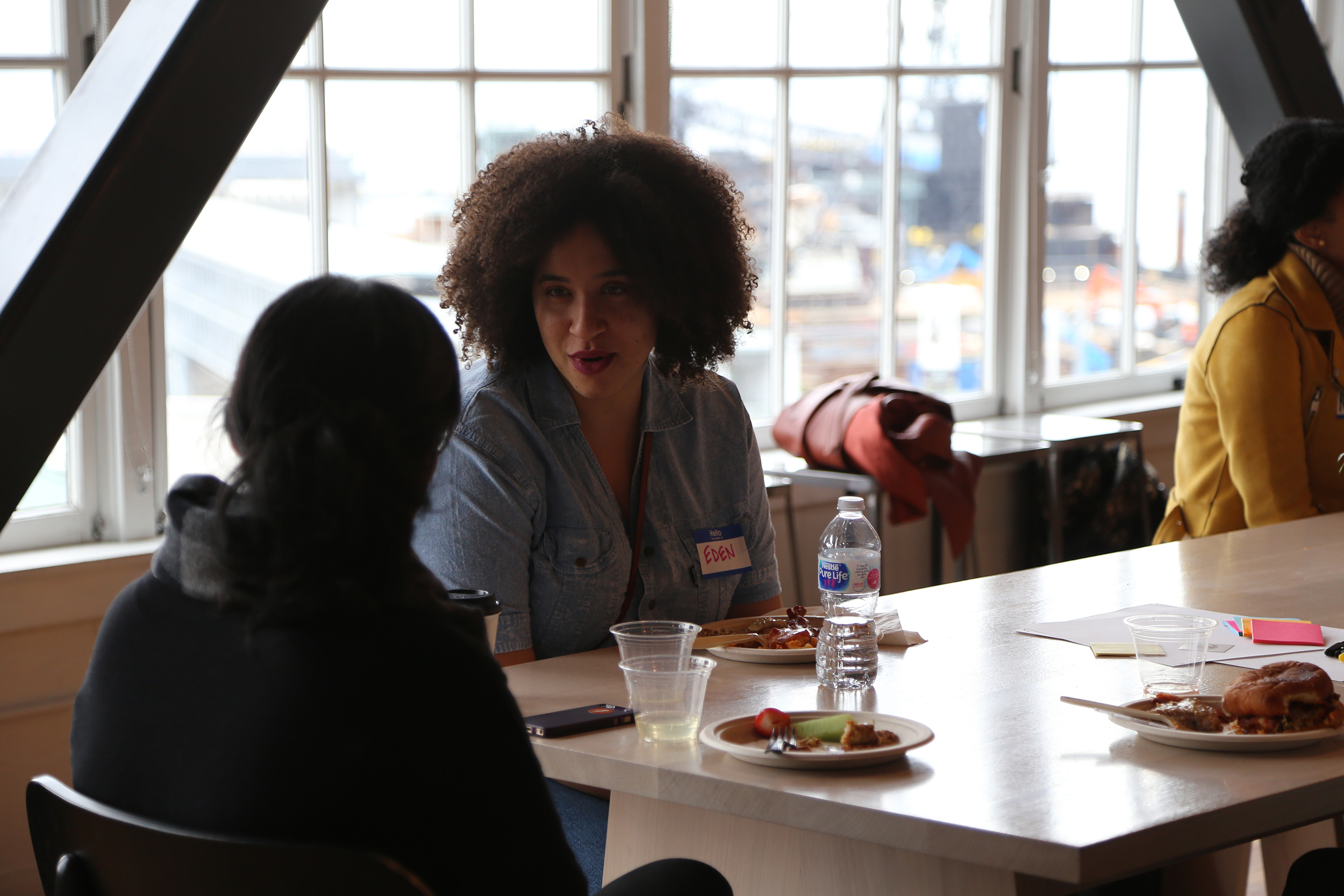 "Had a blast at the WOC in Tech meetup this weekend. I learned a lot. I loved meeting new people and hearing about their experiences and how they got to where they are now. I need to go to more things like this!"
"What a great time sharing experiences and finding solutions to bring down barriers in the workplace related to diversity and inclusion. Met some amazing and inspiring women today, and I'm looking forward to seeing what else Womxn of Color in Tech will be working on!"

Lita G. – Systems Engineer

"I can't stop thinking about the women I met at the Womxn of Color in Tech Summit last week at Artefact. Their stories, some as traumatizing as my own in Corporate America, assured me that I'm not alone in the struggles we're facing daily to EXIST in spaces we may not always feel we belong in or sometimes not gracefully welcomed into…I hope more black women and women of color continue speaking up and out so things will continue to change and get better."

Jessica M. – Communications