Making a splash:
Design for social impact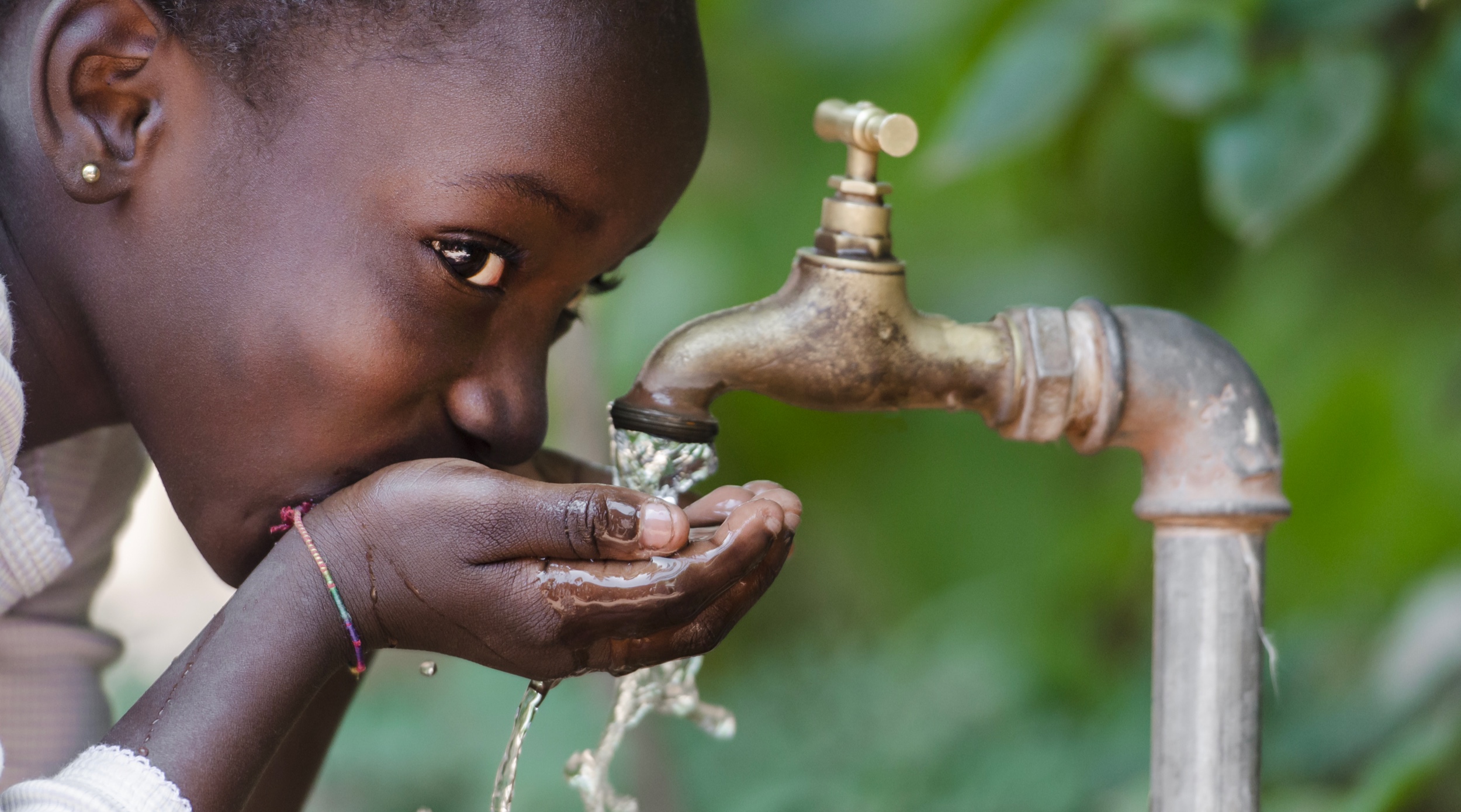 We recently got the chance to sit down and roll up our sleeves with Splash, an organization dedicated to bringing sustainable sanitation, hygiene education, and clean, safe water to children around the world. Together, we explored ways we could make their drinking and handwashing stations more durable, engaging and usable in settings where the challenges are numerous, from orphanages in China to resource-strapped schools in Ethiopia.
As designers, we relish projects like this because they are rooted in impact and purpose. It's not about creating the shiniest, sleekest product possible. It's about understanding the lives of the children who will use these handwashing stations, seeing the world in which they live, and designing solutions that are built to be used and built to last. Designing for social impact requires us to turn challenges and constraints into insights and inspiration, and we've found that by drawing on context, harnessing the power of human behavior, and staying humble and curious, we can always find new ways to deliver results for the people who need them most. Splash lives this ethos in the work that they do, and use this mentality to create real impact in the communities they serve around the globe.

A clean water station seems like a simple thing. But there is always a bigger picture at play, and we must consider unique systems, customs, and environmental factors beyond usage. By understanding the larger system in which it works, Splash is an excellent example of an organization that successfully scales its solutions far beyond the individual stations to include things like parent and teacher trainings, school funding, soap drives, and celebrations of global handwashing days. This hybrid of a human-centered design strategy and a systems-level approach moves beyond tackling one problem at one pain point and empowers designers to design for social change.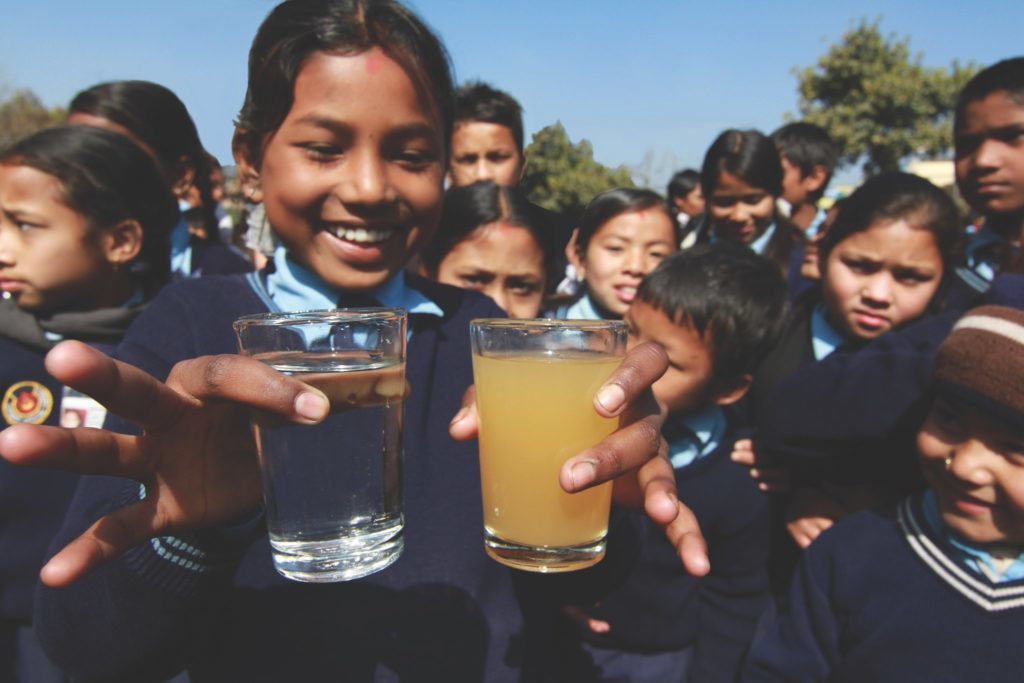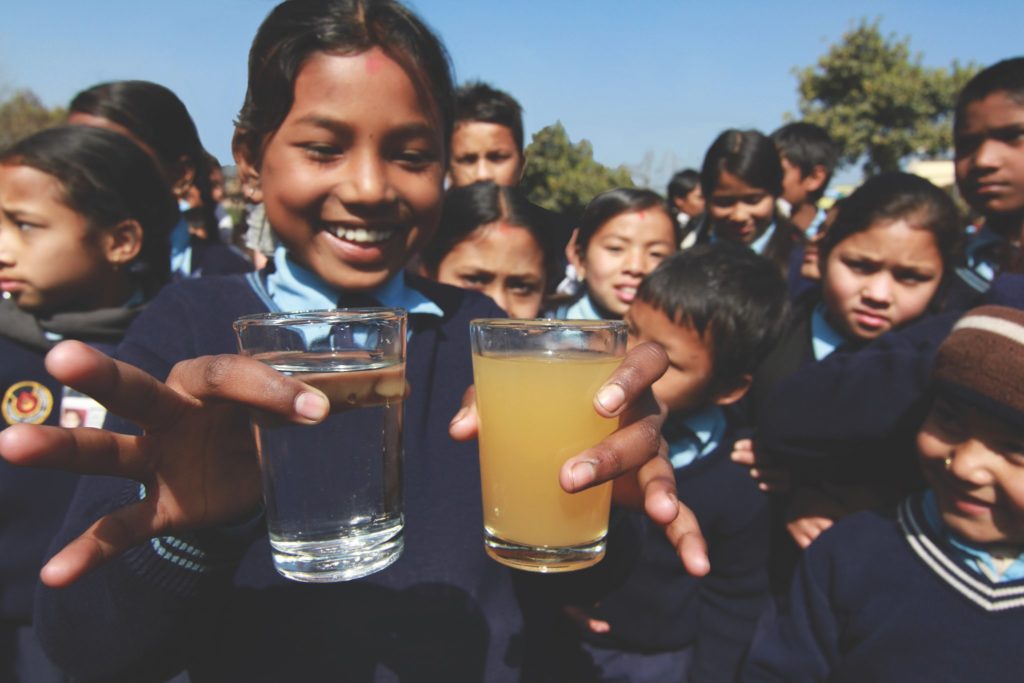 Keep it simple
Employing simple behavioral economic strategies can be one of the most effective tools in a designer's arsenal, especially when resources are limited. Splash learned that many of the students they worked with were not accustomed to having regular access to faucets or soap and that employing simple behavioral nudges like positioning mirrors over the basins at child-height increased handwashing rates from 9.4% to 65%. We worked with Splash to develop similar concepts like creating areas on the basins that students could customize with artwork and rotating the sinks 45 degrees so that users faced each other while using the taps because when children can see each other as they wash their hands, they are more likely to use the stations.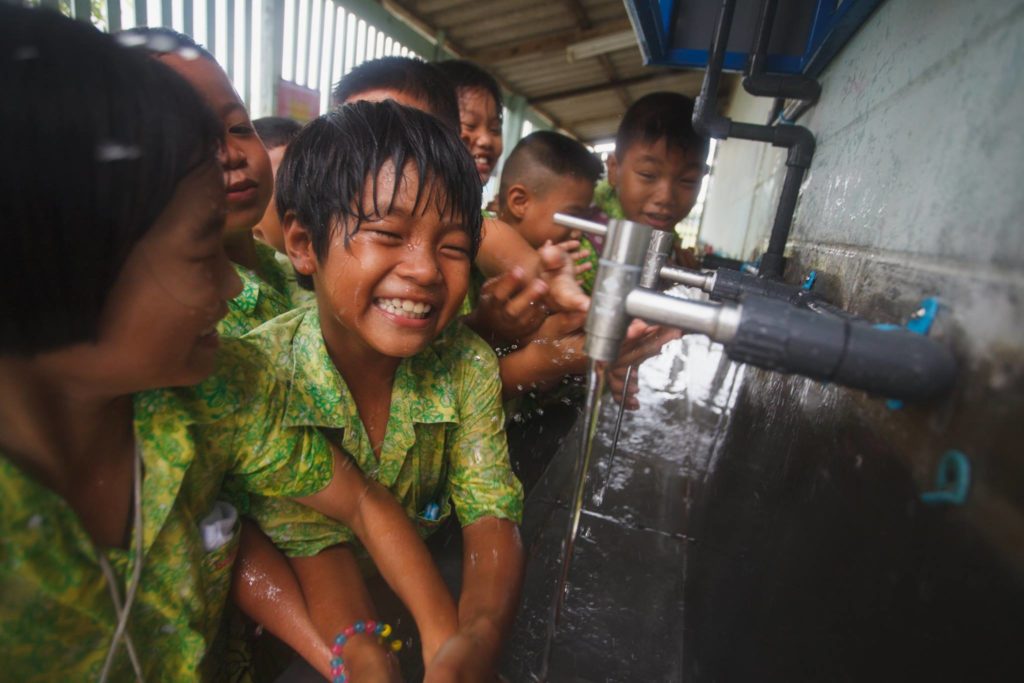 As part of our partnership with Splash, we facilitated a Behavioral Change Summit where members from word-class design firms, non-profits, public health companies, and research institutions were invited to think up ways of improving the drinking and handwashing stations. Situations like these require the acknowledgement that everybody is an expert and nobody is an expert. Remember to listen and consider what you hear, be humble, build off of each other's unique life experiences and strive to make the people who will use the product the priority in all things. While it may be tempting, you simply can't parachute into a design problem and employ methods that worked in other situations. In fact, creating a successful innovation sometimes means dropping the pretense of being super innovative all together and starting back at square one.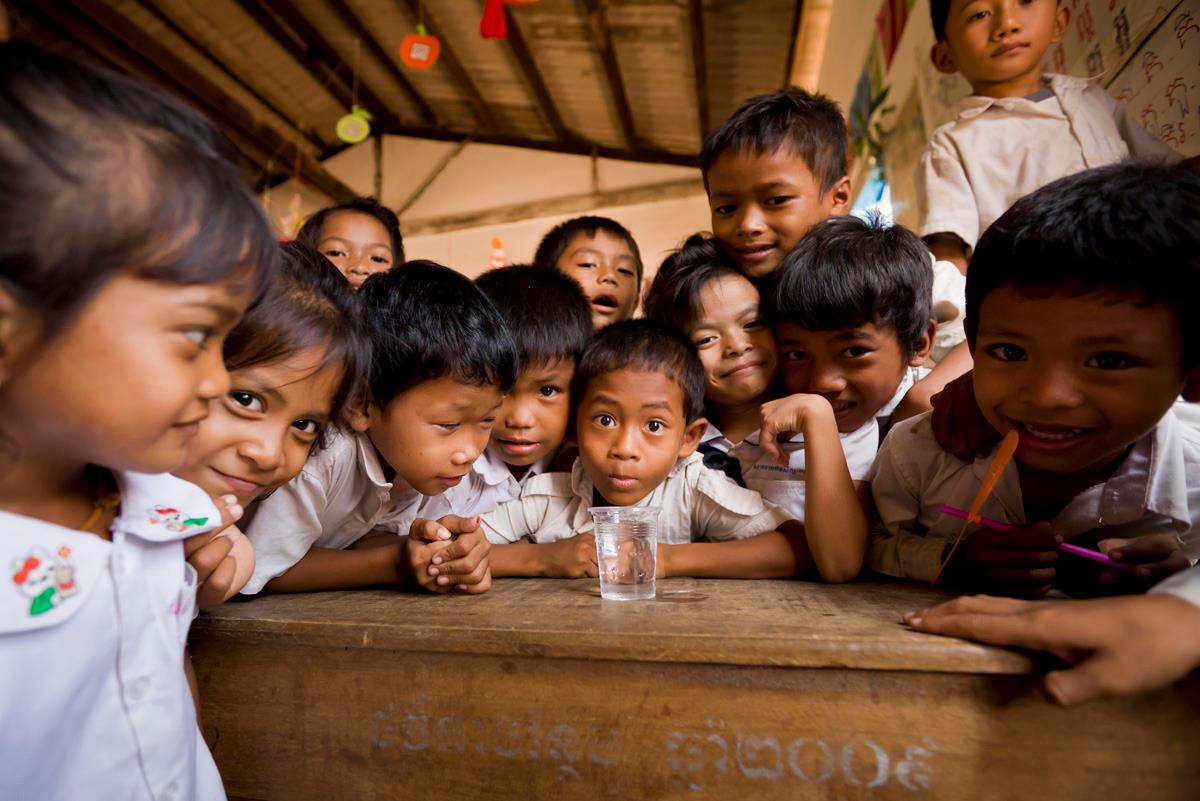 At Artefact, we are always grateful to get the chance to think meaningfully with organizations like Splash. It inspires us to dig deeper into the world around us, reflect on how humans can be empowered within larger systems at play, and seek out the right mix of innovation and practicality. Keep an eye on Splash and the amazing work they do—we will keep watching and drawing inspiration from the way they bring their purpose and vision to life for children all around the world.