Empathy is Not Enough:
How to Take Action Toward Inclusion in Design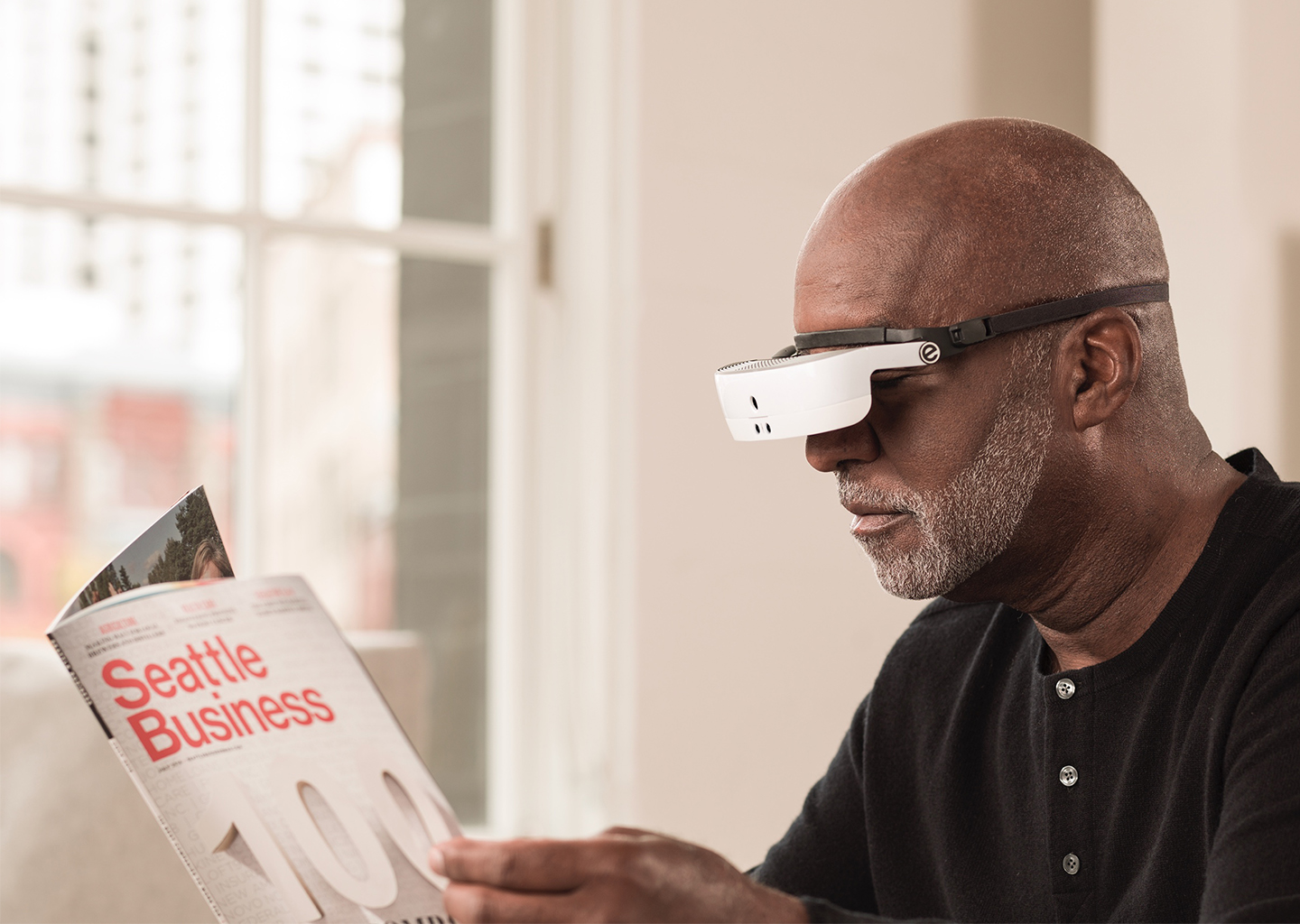 Design thinking has helped teams gain empathy and create better experiences for people around the world. Yet sometimes the experiences that result from design thinking processes benefit only the communities and populations that are directly engaged. At other times, it can be hard to advocate for empathy within organizations in a way that effectively informs design. How might we prevent exclusions related to safety, accessibility, and belonging that can result from our designs? How can designers take responsible, inclusive action against daunting, systemic challenges?
As part of the 2020 Seattle Design Festival, our Associate Strategy Director Felix Chang led a participatory session highlighting ways that designers and professionals can take action to increase inclusion through their work.
Attendees had the opportunity to break out into small virtual discussion groups to share best practices and brainstorm actionable ways to foster greater inclusion through the lenses of culture, mindset, and practice. These were some of the key take-aways the group generated together:
Culture
Inclusion is a human act. Establish relationships and build trust within your organization and with diverse communities. Start conversations, get to know people, and schedule one-on-one check-ins to learn about their personal life, not just their work.
Evangelize the value proposition of inclusion to organizations and specific teams to build momentum. Communicate the value in terms of both risks to avoid (i.e. lawsuits) and net-new benefits (i.e. increased market size, improved perceptions of brand).
Normalize and distribute responsibility and accountability for inclusion across the organization, not just for those with specific roles or identities.
Mindset
Retrain your brain to act and focus on impact, rather than intentions, when it comes to inclusive practices.
Make reflecting on exclusion and inclusion a habit. Regularly think about the biases and privileges you and your team bring to your work.
Consider accessibility and belonging when working in new mediums like mixed reality, before they are even built.
Practice
Strengthen communication by establishing and using common, agreed-upon language when discussing inclusion. Avoid using jargon or acronyms.
Create formal spaces to co-create with diverse folks and communities that meet them where they are.
Build in steps for quality assurance for inclusion throughout the product development process.
Attendees were then invited to make an inclusion commitment using the form below to put what they learned into practice. How will you work toward practicing inclusion in your team and organization?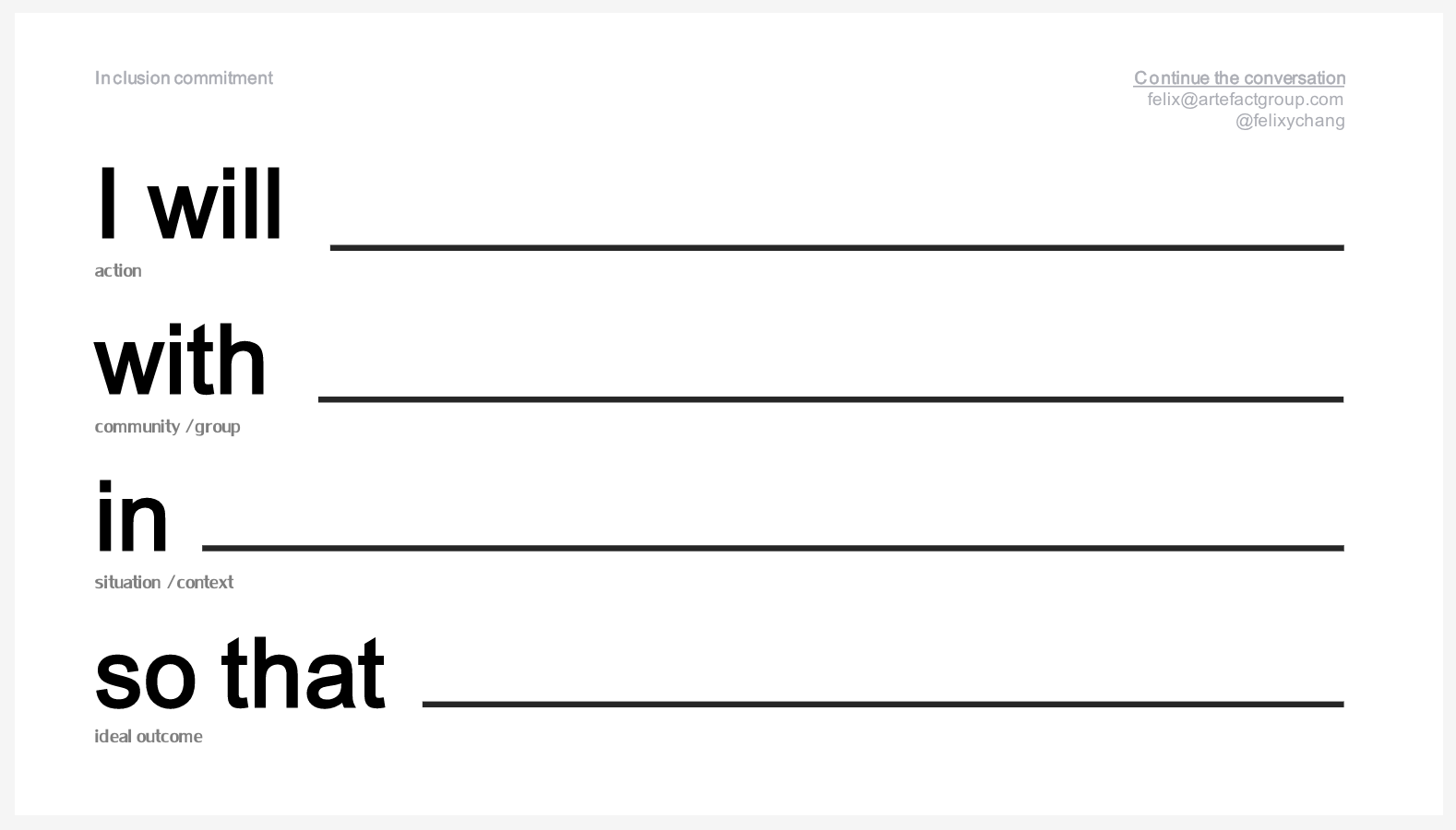 To keep the conversation going, be sure to sign up for our Impact by Design event series.