Futures Literacy 101:
Using Strategic Foresight to
Fuel Creativity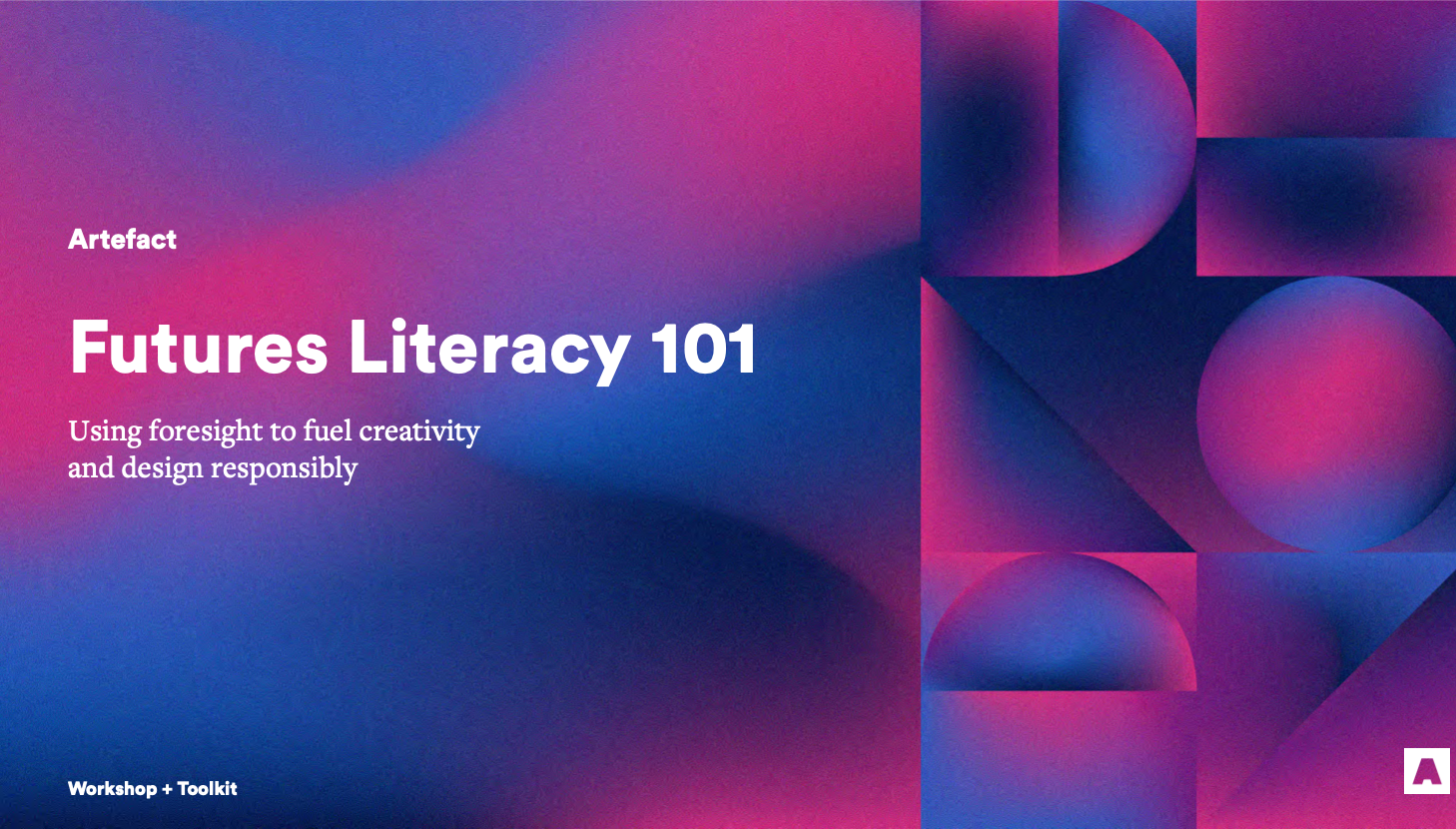 As designers, technologists, and innovators, we know that our work doesn't exist in isolation. There are countless social, economic, technological, environmental, and political factors that influence how products and services endure in the wild.
Strategic foresight is the practice of thinking creatively about the future and crafting useful images of what it might look like. It helps us consider the impact of these larger factors and think more creatively and responsibly about the future of our products and services.
By integrating strategic foresight into the design practice, we can develop a broader of view of what's possible, what long-term outcomes align with our values, and how to develop more creative and responsible products and services.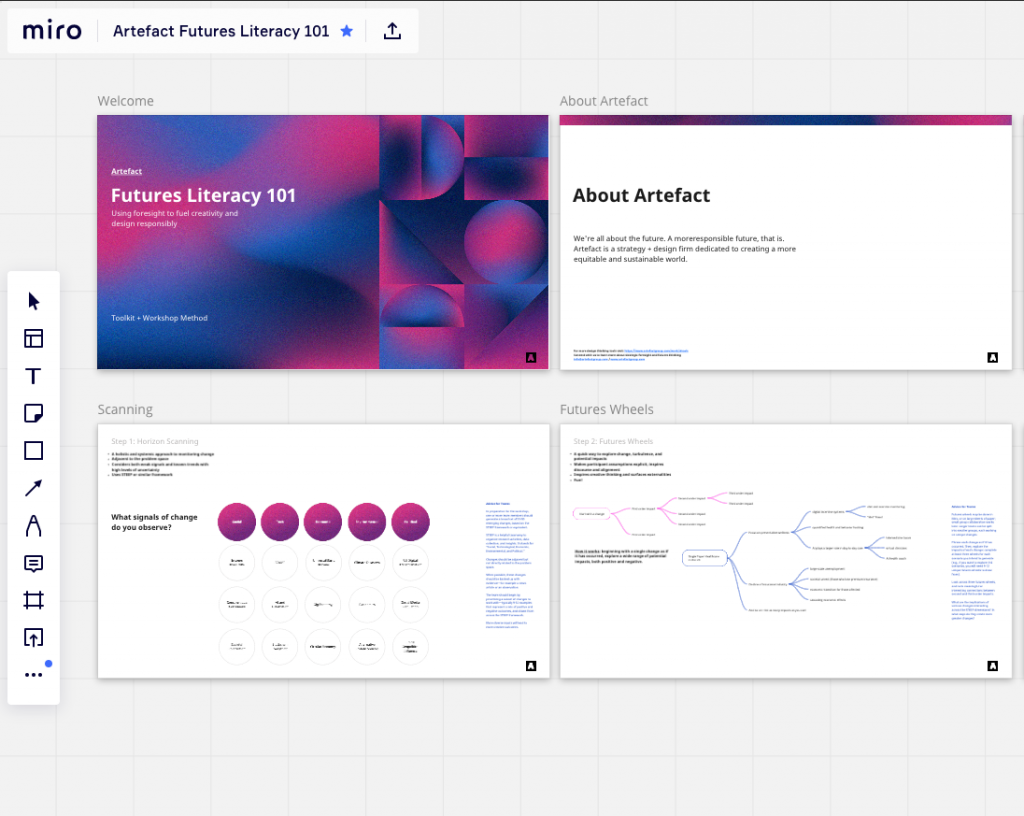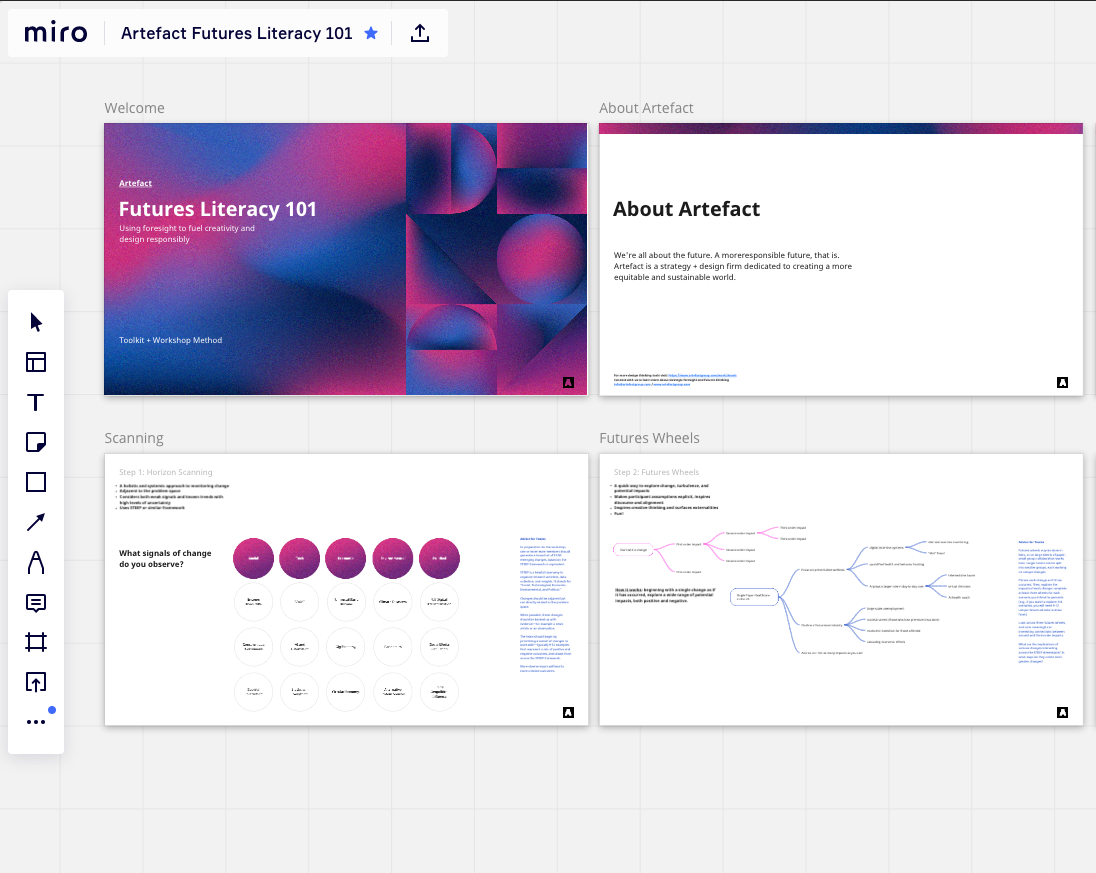 Futures Literacy 101 Toolkit
Download the free toolkit
and Miro board.
Download the toolkit, then watch the webinar below to learn the fundamentals of horizon scanning, creating futures wheels, rapid scenario building, and solving for stakeholder impact. Contact us if you have any questions, we're happy to help you apply what you learned to your organization or team!