Encouraging healthy hygiene habits in children around the world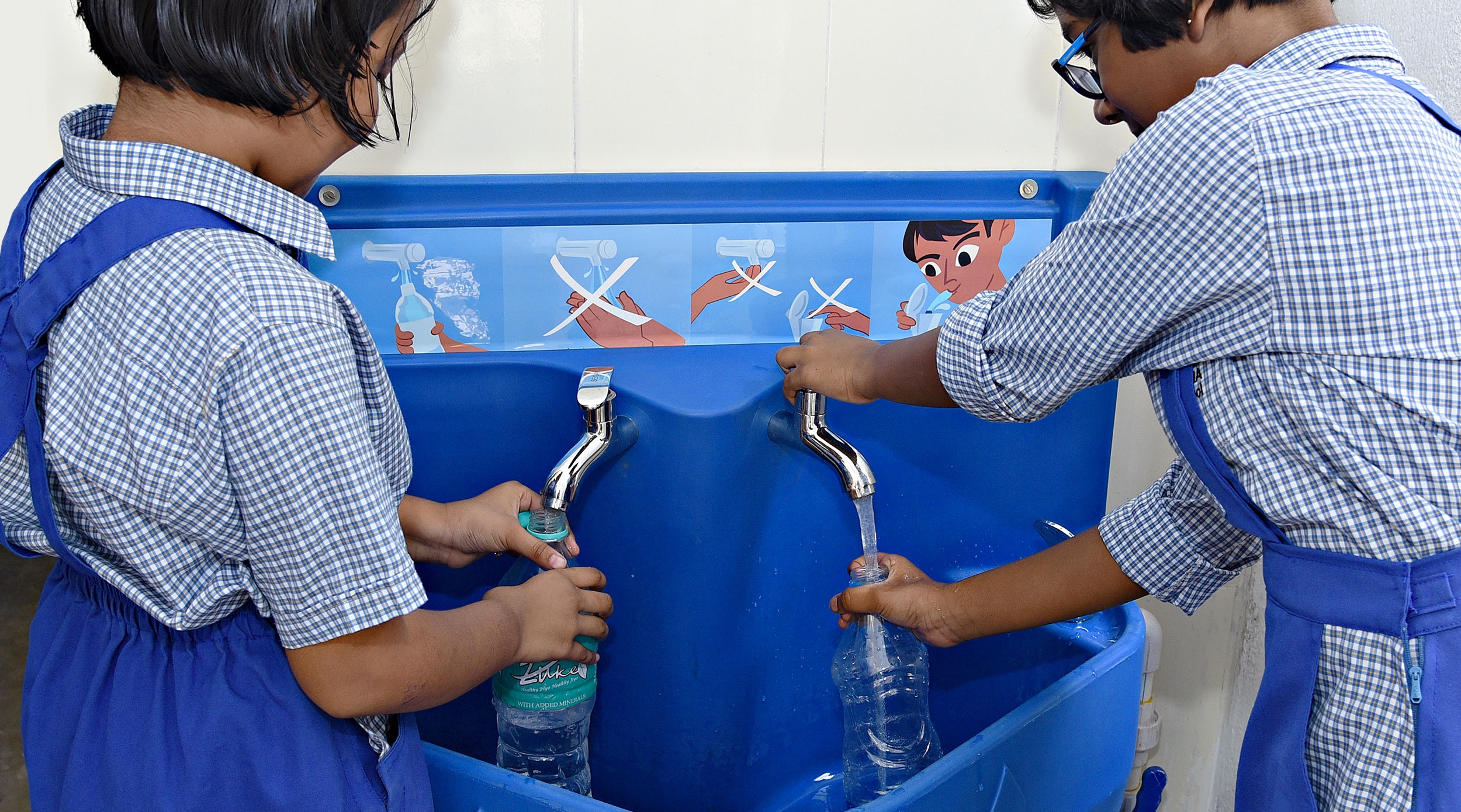 Behavior-changing water stations for children in need
Wash, rinse, drink: we do it several times a day without a second thought. But for many children living in urban poverty, personal care practices like handwashing are far from routine.

Children who lack access to water and soap are less likely to learn healthy hygiene habits and more at risk of contracting life-threatening illnesses. Unsafe drinking water and a lack of water or soap for washing are responsible for 2.2 million deaths each year, 90 percent of whom are children.

Seattle-based, international development organization Splash designs child-focused water, sanitation, hygiene (WASH) and menstrual health solutions for governments in some of the world's largest, low-resource cities. With a focus on reaching children at schools, Splash is passionate about changing behaviors and encouraging healthy hygiene habits.
Artefact and Splash turned years of local behavior change research into smart and scalable drinking and handwashing stations that can be mass-manufactured in plastic. Splash plans to roll out the newly designed drinking and handwashing stations to nearly 1,600 schools in India and Ethiopia as part of their major initiative, Project WISE (WASH in Schools for Everyone). This project will reach every government school in Addis Ababa and Kolkata, benefiting one million children by 2023.
"Artefact was the ideal partner to bring our vision for drinking and handwashing stations to scale. The new design will benefit some one million children through Splash projects over the next five years by enabling access to clean water for drinking and water and soap for handwashing."
Kid tested. Community approved.
Successful drinking and handwashing stations require more than just a child-friendly design. They need to be easy to manufacture, transport, install, and maintain.
We sat down with Splash's team of behavior change and engineering experts to design stations that fit the community context. We explored not only who uses the stations and the cultural norms around drinking and handwashing, but also where and how the stations are fabricated, installed, and maintained.
After brainstorming, creating, and vetting more than 100 different ideas, we aligned on a design direction.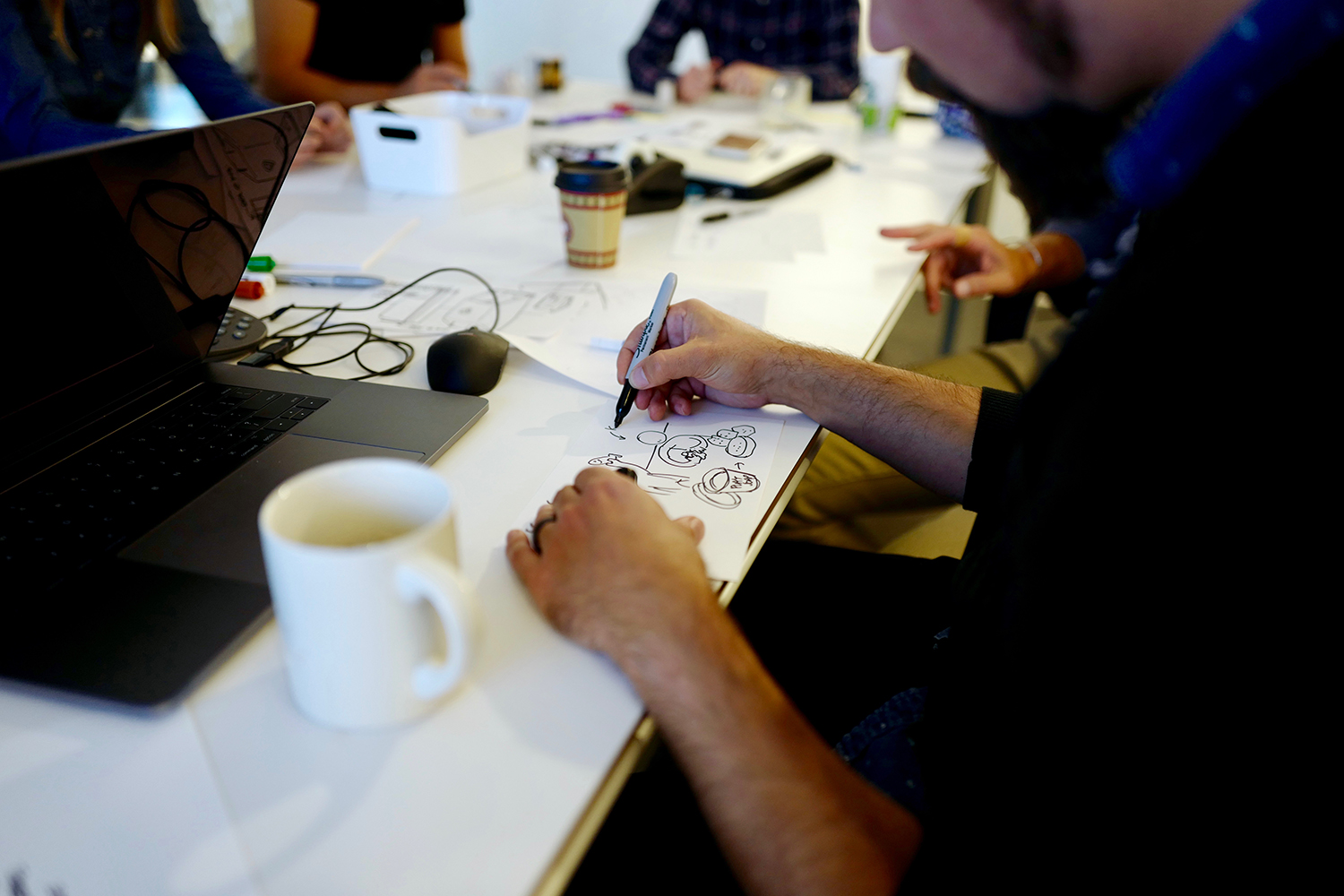 "Artefact's thoughtful ideation and quick and iterative process pushed us to think in a more expansive way. We are proud to launch a product that can empower many more children than our previous designs could reach."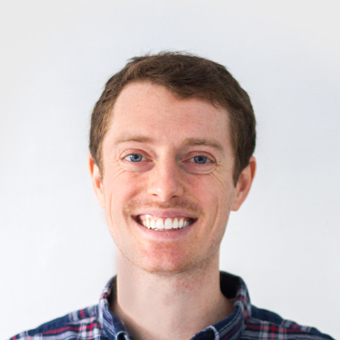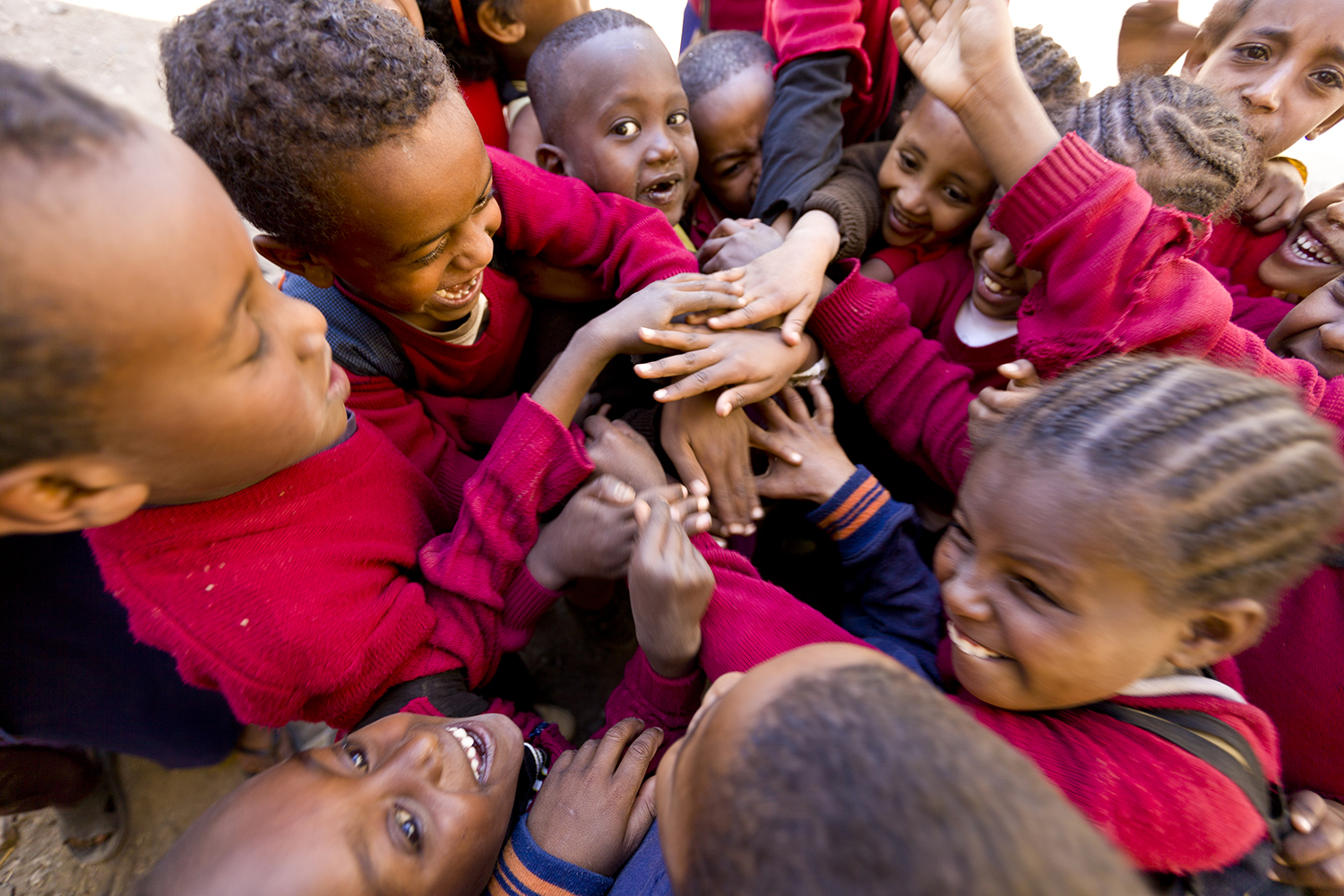 Reinforcing positive habits
Research from UNICEF suggests that face-to-face handwashing promotes better hygiene. Yet the plumbing of most schools and orphanages requires drinking and handwashing stations to be built against a wall rather than a stand-alone station that children can access from both sides. We developed an innovative triangular design that allows children to more easily have eye contact and interact with each other while washing their hands side-by-side. A small and cost-efficient pedestal option can be installed to raise the station height to better suit older children as well.
Orange and blue colors clearly differentiate drinking and handwashing stations. Handwashing stations have shallow basins to discourage children from accidentally drinking non-potable water, while deeper basins at drinking stations comfortably allow you to fill up to 1.5 liter water bottles. Water fountains are included on the drinking stations to accommodate children who have forgotten their water bottle.  These are situated specifically on the right side of drinking stations to respect cultures that require eating and drinking with the right hand.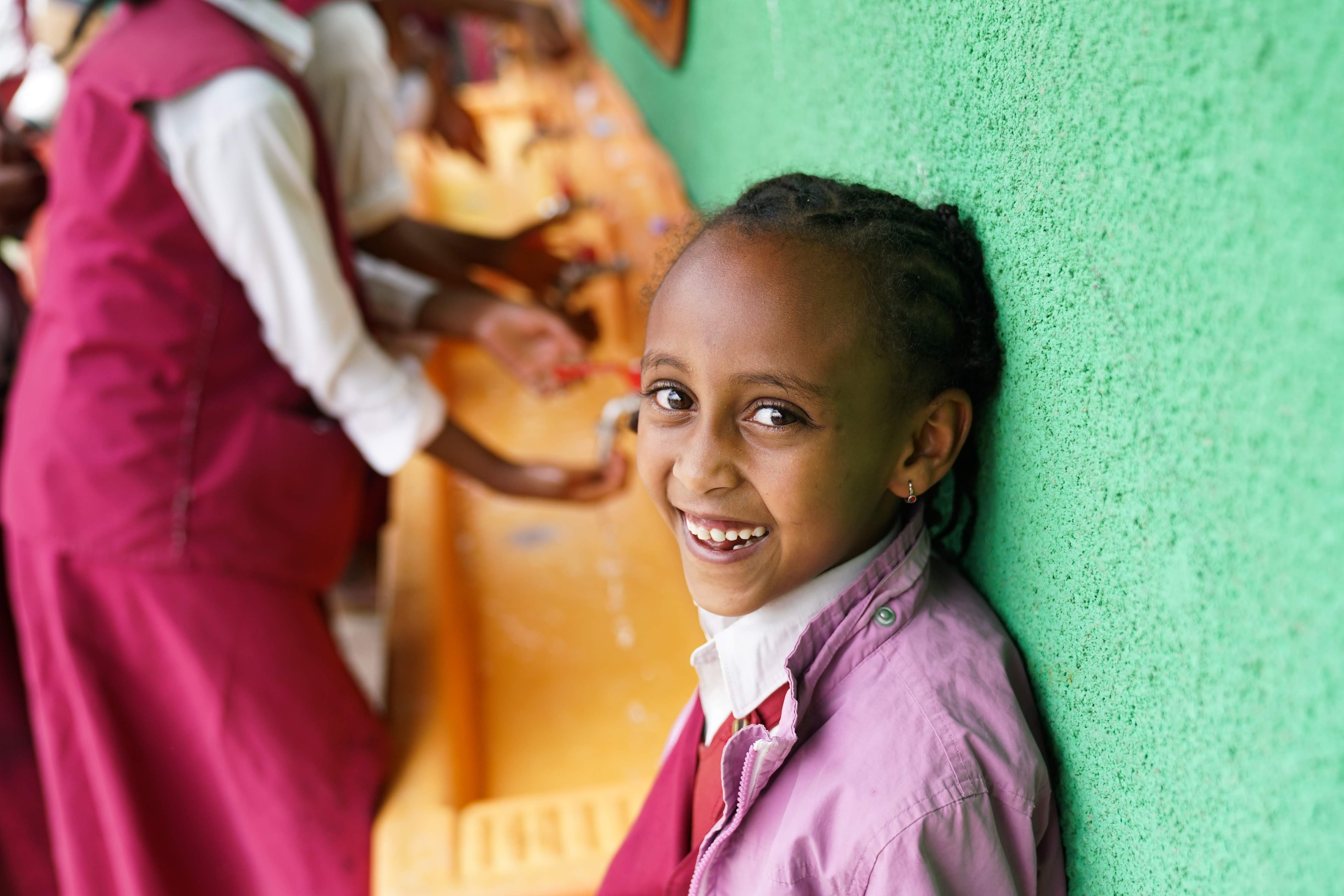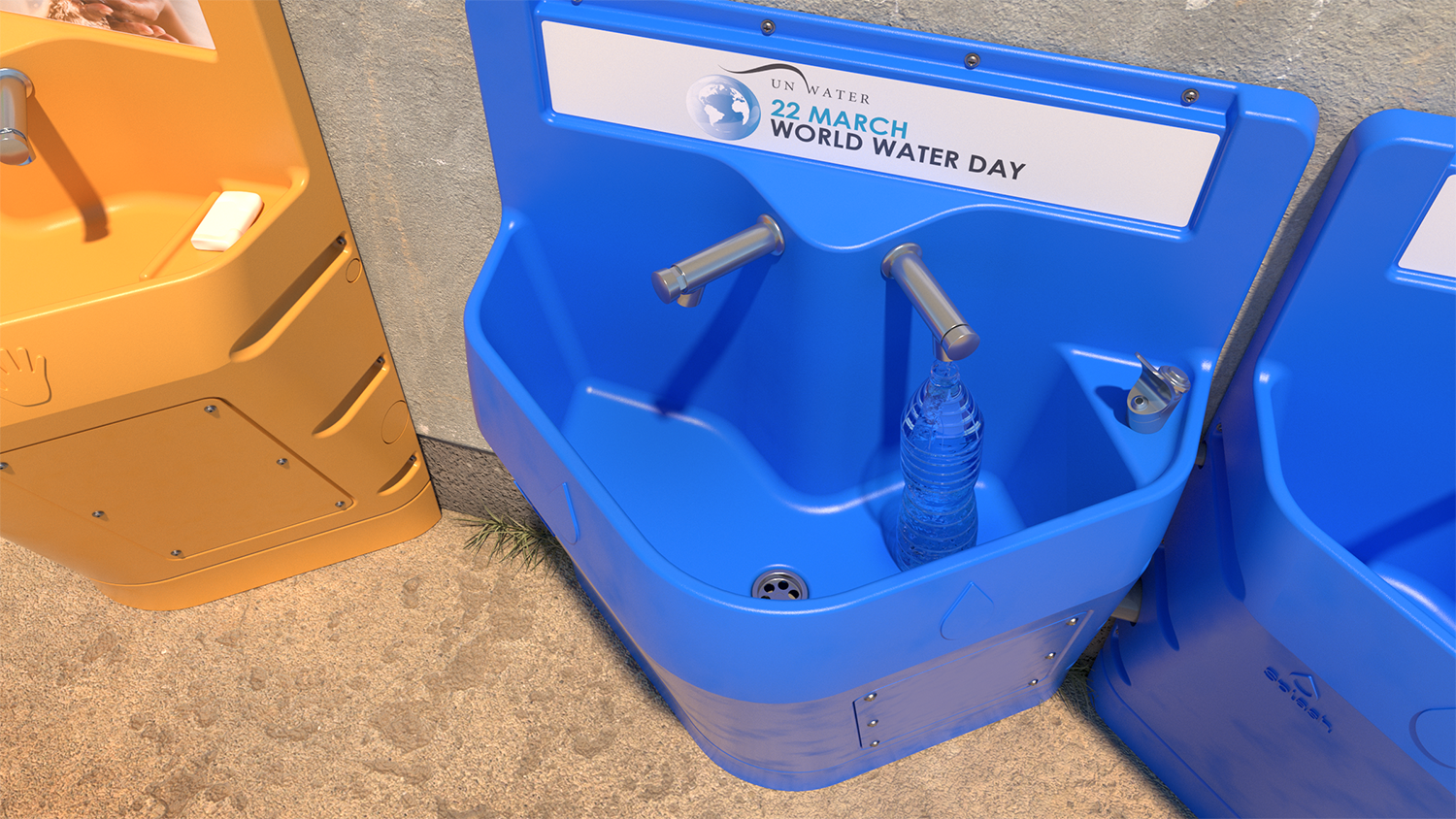 Community-friendly design
Before children can use the drinking and handwashing stations, they need to be installed and maintained by the organizations that use them. We designed a smooth, more hygienic form for simple cleaning and an easy-to-remove front access panel for installation and plumbing repair. Additionally, the stations are shipped pre-plumbed with all internal piping and taps attached and leak-tested, making for easier installation on site.
Schools and other child-serving institutions often receive funding for drinking and handwashing stations from sponsors. We included a customizable backsplash so that organizations could credit their sponsors directly on the stations and encourage future funding. Alternatively, the backsplash can also be used as a messaging space to promote hygiene behavior change.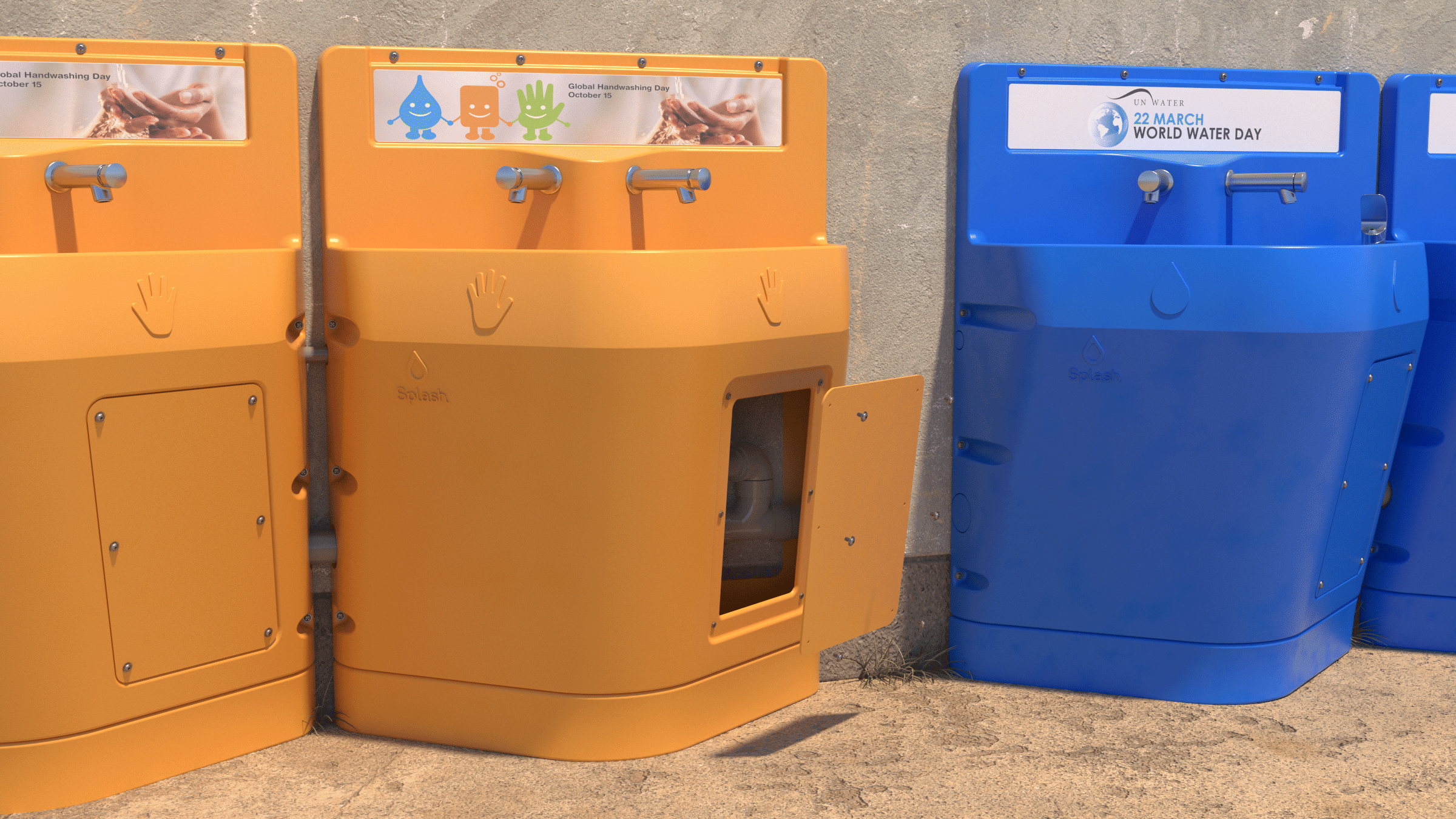 Efficient local manufacturing
Before making the switch to plastic, Splash manufactured stations from a variety of materials, including concrete, tile, and fiberglass. These manufacturing processes were time and labor intensive. The new stations designed by Splash and Artefact are manufactured using rotational molding, which allows for production of the stations at scale, with less labor needed and consistent quality.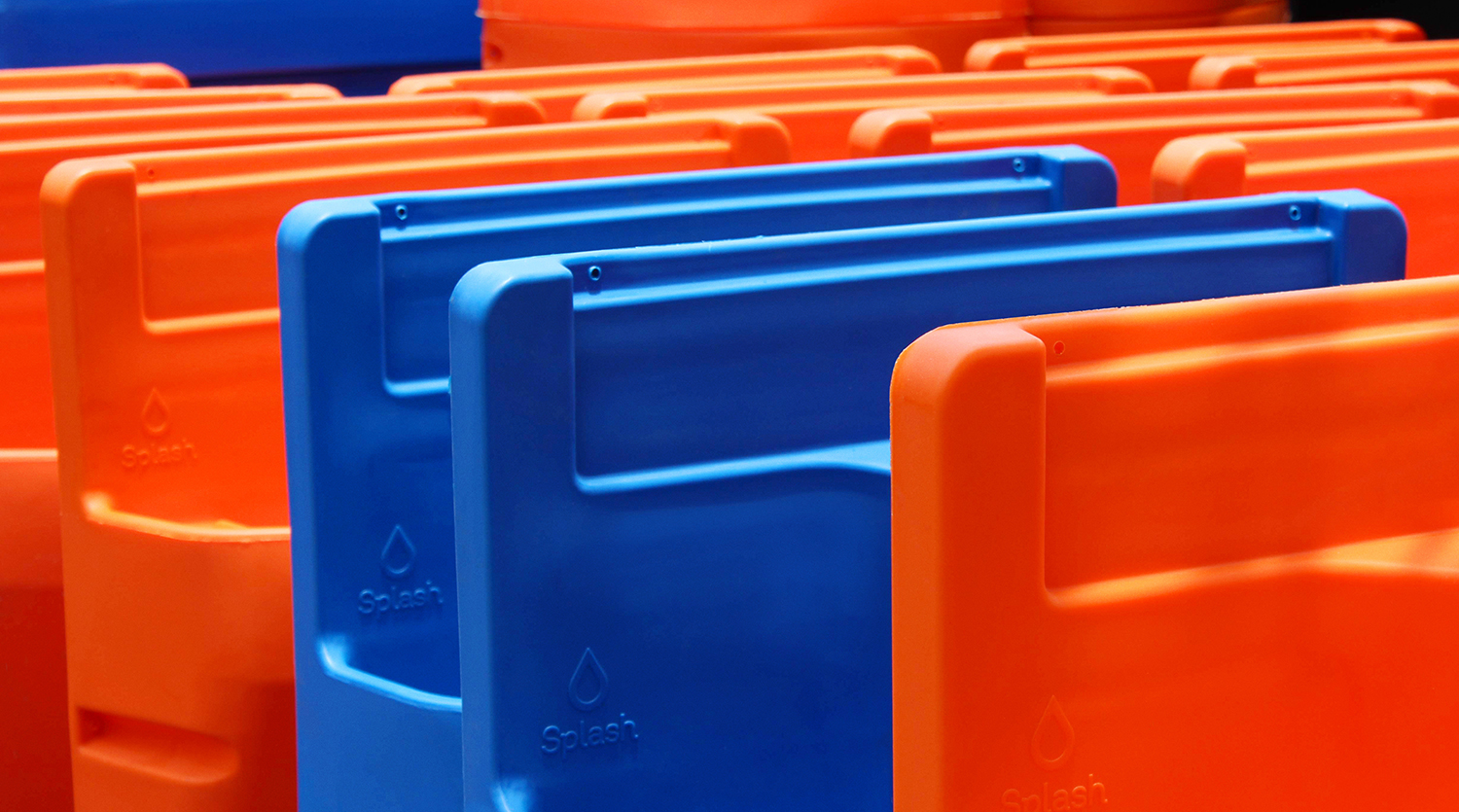 Reaching one million children in five years
Inspired by the stations' success in schools and orphanages, Splash's larger goal is generational behavior change. Splash will provide some 1,600 schools with the new drinking and handwashing stations, reaching one million children by 2023. They have also launched a wholly owned social enterprise that will sell them to other non-profit organizations and governments. The stations will help consistently reinforce good hygiene habits throughout the community for both children and adults.
Splash in the news
The Chicago Athenaeum Museum of Architecture and Design