Reimagining the
Grocery Shopping
Experience
Safer store experiences. Seamless online shopping.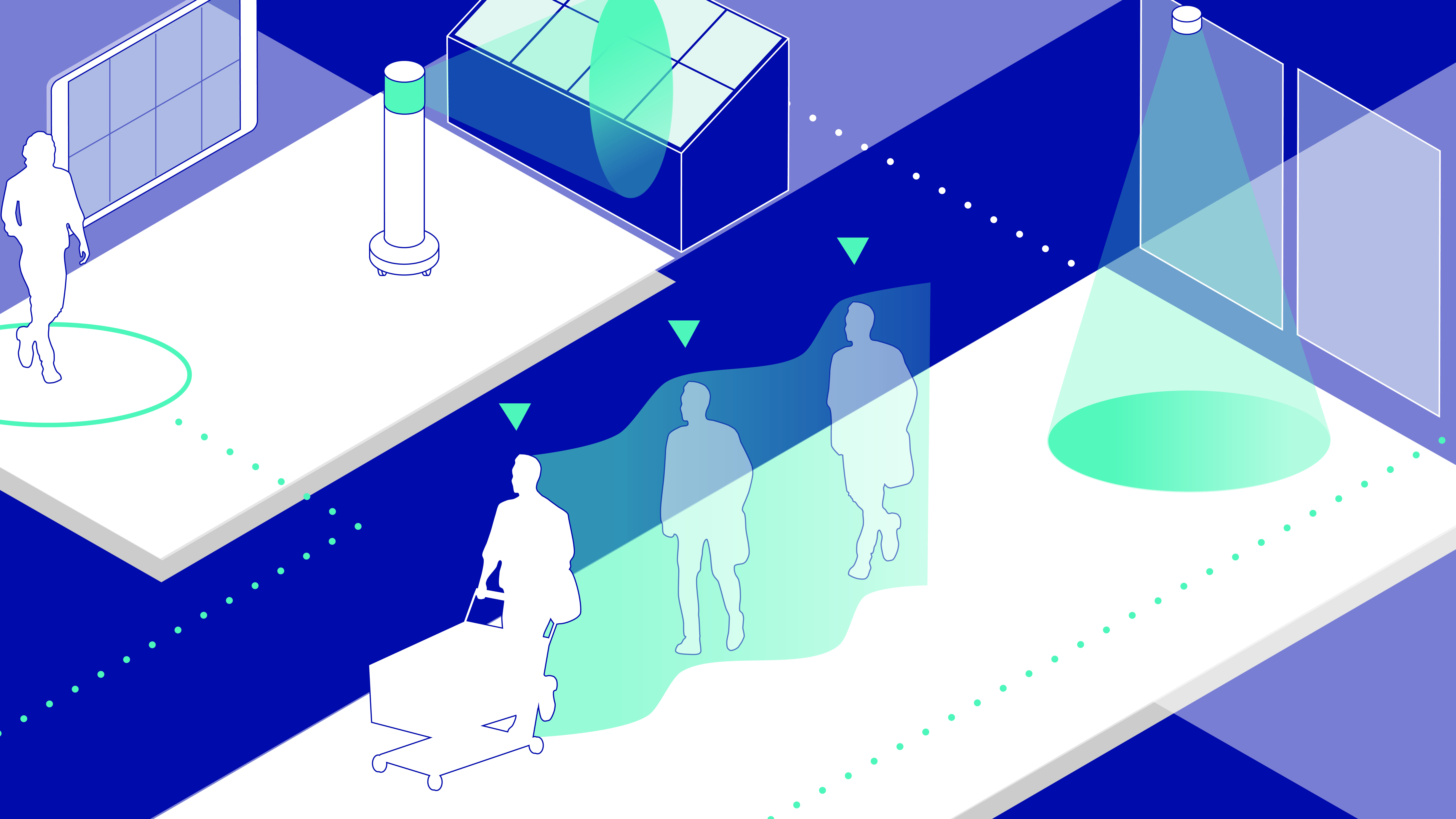 Three ways technology might improve food retail following COVID-19.
The COVID-19 pandemic cast a spotlight on an essential service many of us take for granted: the grocery store.
Customers now expect more of their grocery shopping experience: safety and efficiency in-store, a fast and reliable online experience, and the flexibility to choose how and when to make purchases.
We imagined three ways that emerging technology might help customers shop with more confidence, while ensuring businesses efficiently manage guest volume, protect employees, and sustain revenue.
1. Guiding safe behavior
Grocery stores encourage browsing by design, and have struggled to manage traffic and protect essential staff during the pandemic. Wider aisles and static signage alone don't inspire efficient behavior and are often ignored.
Smart augmented reality way-finding could direct store traffic in real time, helping customers navigate more efficiently and reducing the burden on store employees to monitor and enforce social distancing.
The technology

A combination of vision technology and object-tracking AI in-store could project augmented reality boundaries around customers to encourage proper social distancing. Guided route projections update and re-direct based on real-time data to reduce interaction and optimize routes.

Projections could also act as responsive aisle signage, indicating direction based on real-time store traffic and closing aisles to accommodate workers cleaning or stocking the area.
2. Forecasting risk
Customer movement, proximity, and shopping duration are all factors that increase the risk of virus transmission.
We imagine a system that tracks this data to determine and communicate the risk status of stores.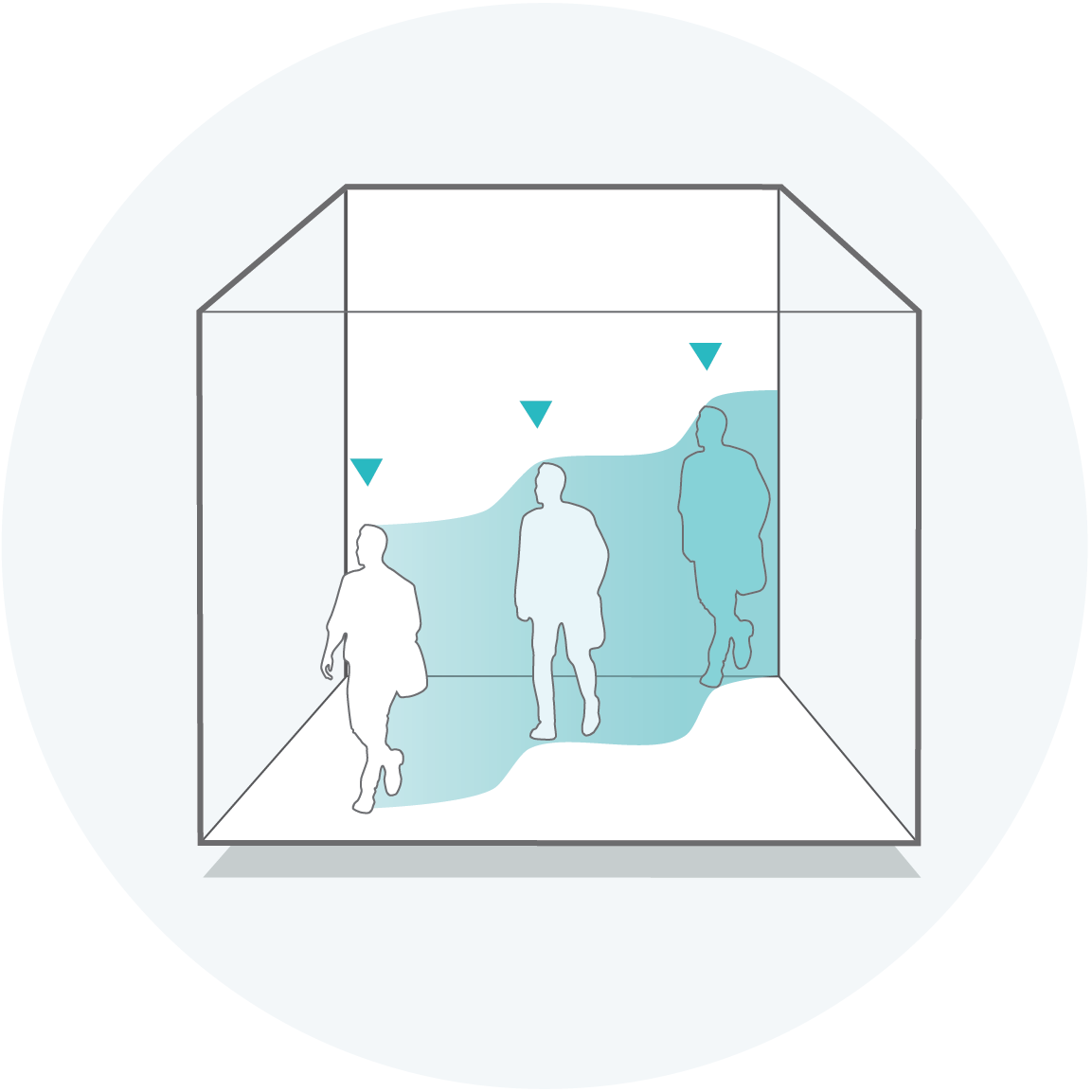 The technology

Vision technology like in-store object recognition, or crowdsourced GPS data, could gather real-time information on factors such as peak traffic hours, how long shoppers linger, and proximity to others, generating a risk status for each store.

Access to accurate store data on these factors might allow for less-restrictive containment policies, reducing the economic impact of store closures.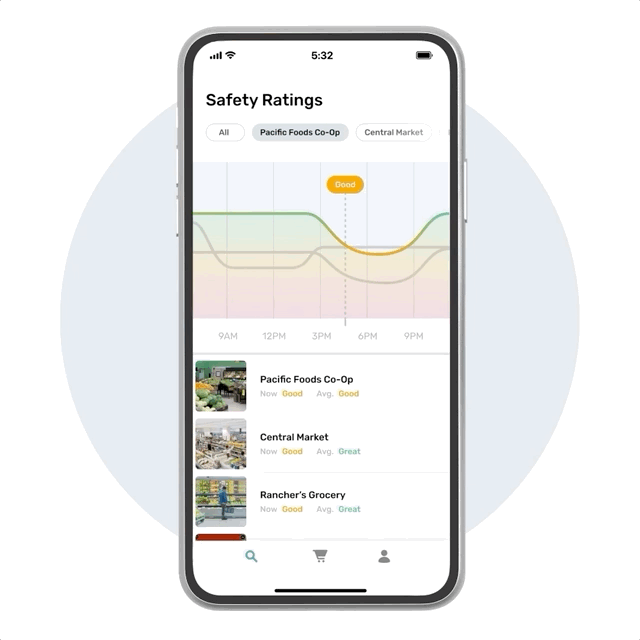 An AI assistant might predictively manage this data to help customers identify stores with the lowest risk at the time they want to shop, or find the optimal hours to visit their preferred grocery – all without leaving the house.
3. Bringing the best of in-store, online
Once considered a luxury, online grocery shopping has become a necessity for many. Vulnerable populations in particular have adopted the approach, with seniors comprising the largest new demographic of online shoppers since the pandemic.
We envision an elegant and immersive online shopping experience that introduces the familiarity of in-store shopping. Customers navigate by store sections, allowing them to discover forgotten items or be inspired by new ingredients just as they would in a physical store.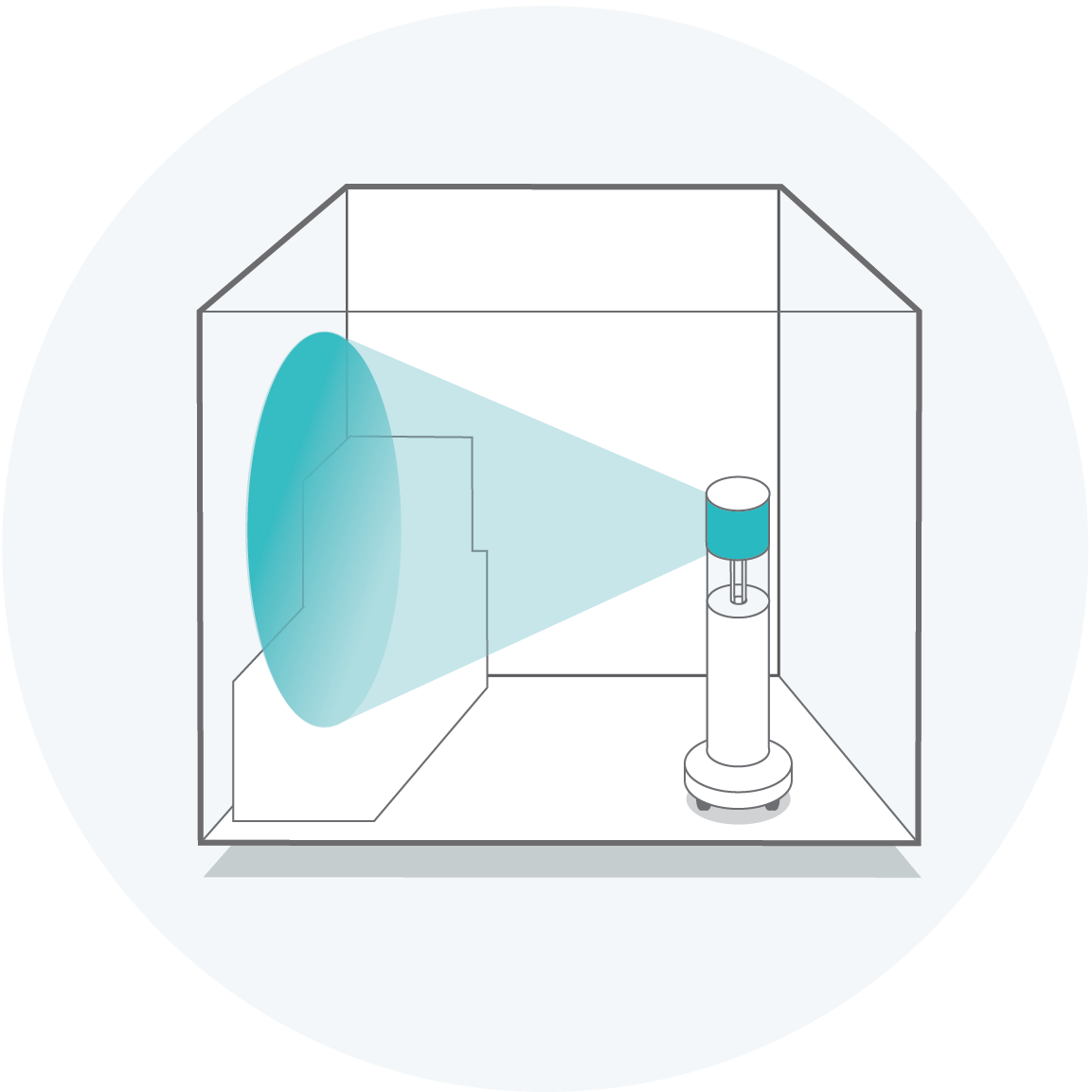 The technology

In-store cameras or robots with embedded vision technology could scan shelves daily, allowing shoppers to see and select available items.

Tools in the platform to compare size, color, and ripeness allow customers to "feel" information akin to shopping in a store.
What's next for food retail?
While the percentage of grocery sales online is estimated to more than triple as a result of the pandemic, 87% of people still prefer to buy in-person. Customers will continue to visit brick-and-mortar stores to explore the possibilities of food and engage with their community.
The COVID-19 pandemic has forced retailers to focus on risk, yet grocery shopping is an inherently tactile experience. Physical stores may transition into smaller showrooms that customers visit to socialize with staff and discover new ingredients and recipes, while staple items and consumer packaged goods are automatically delivered to their homes.
We see the possibility of emerging technology to support such evolving norms around shopping and help craft a future where both brick-and-mortar and online shopping are integrated into one seamless, safe experience.
In the news