An emergency preparedness concept for a world in flux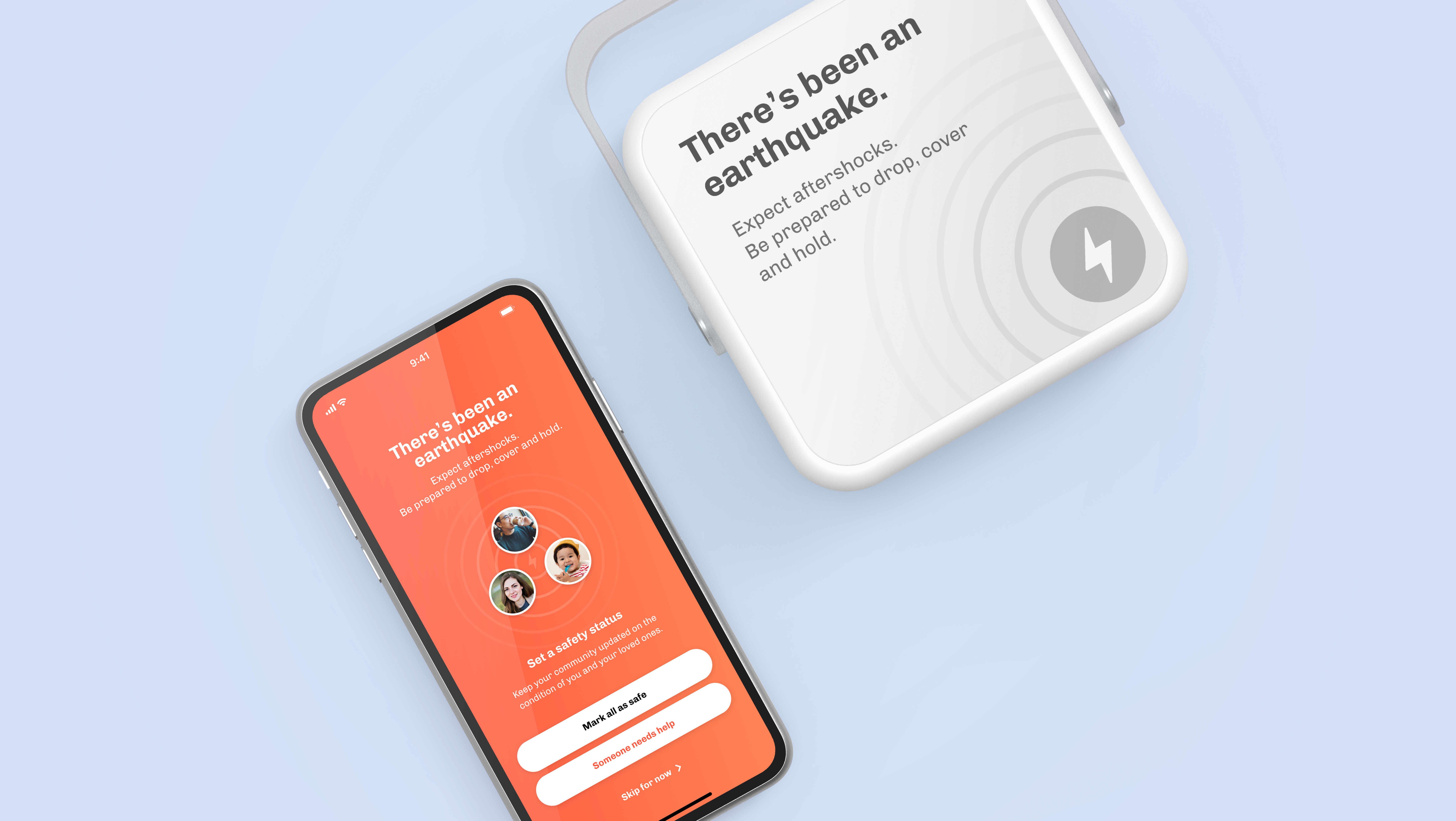 Navis helps people prepare for emergencies and respond effectively.
The Challenge
The effects of climate change and urbanization are increasing the frequency and severity of crises like natural disasters and pandemics, yet less than half of Americans have an emergency plan for their household.
How might we help people better understand risk, take smart steps to becoming prepared, and more effectively leverage the power of community to help each other in times of need?
The Outcome
Navis is a conceptual emergency preparedness system that guides people in planning for, and responding to, crisis scenarios.
The app uses conversational UI and augmented reality to help people create a personalized emergency plan on their preferred devices. The durable polycarbonate home hub helps people stay connected during an emergency and translate plans into action.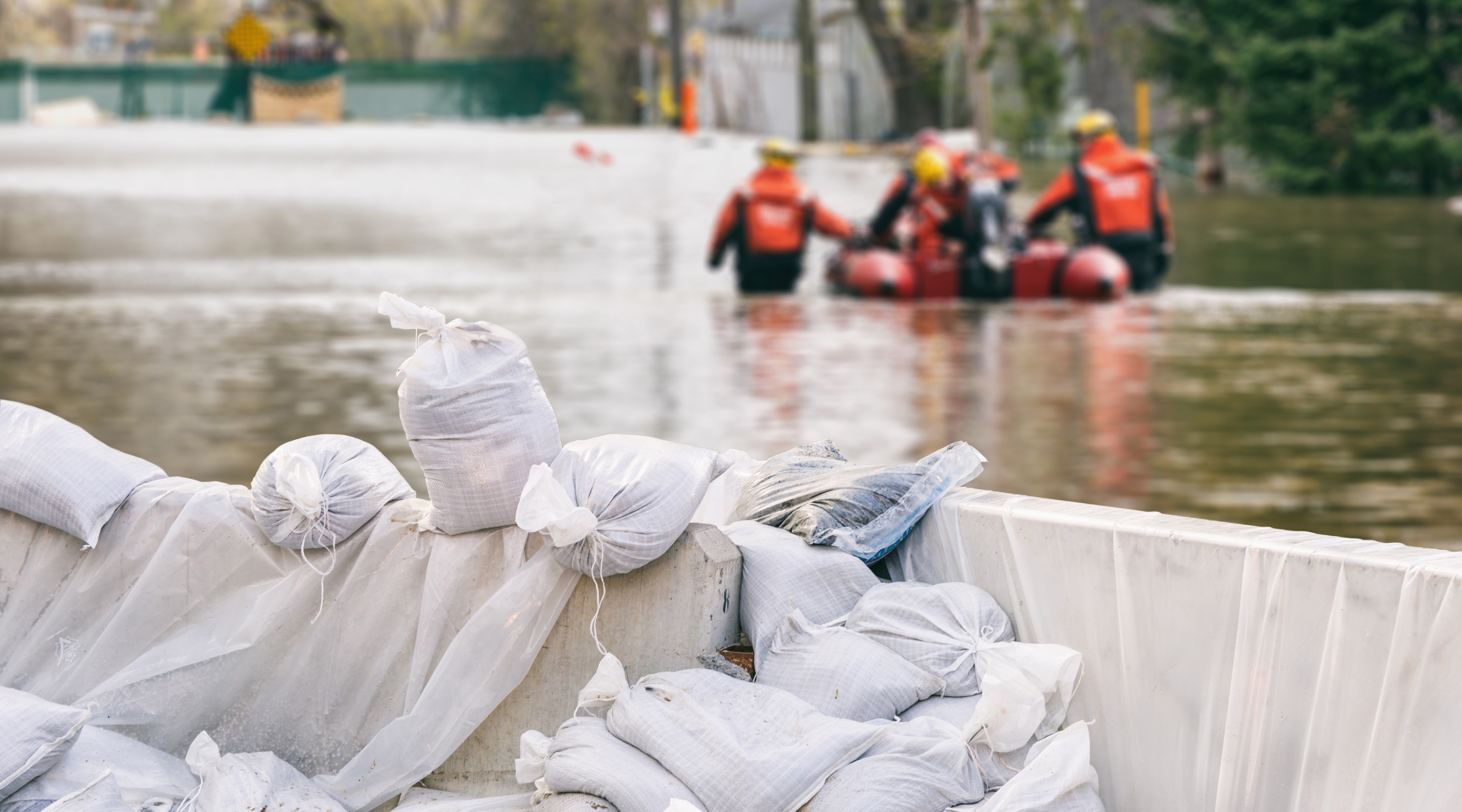 Combining behavior change research with the possibilities of emerging technology, Navis reduces barriers to emergency planning and helps people better assist their communities
during a crisis.
A simple, personalized
way to prepare
According to cognitive psychology research, decision-making biases like short-termism and underestimating scale deter people from assessing their risks or preparing an emergency plan. The Navis concept makes emergency planning easy and intuitive.
A guided onboarding experience reduces barriers to getting started. The app's "preparation mode" uses calming colors and clear directives to communicate stability and encourage engagement. It provides positive reinforcement and helpful tips as users progress on their preparedness journey.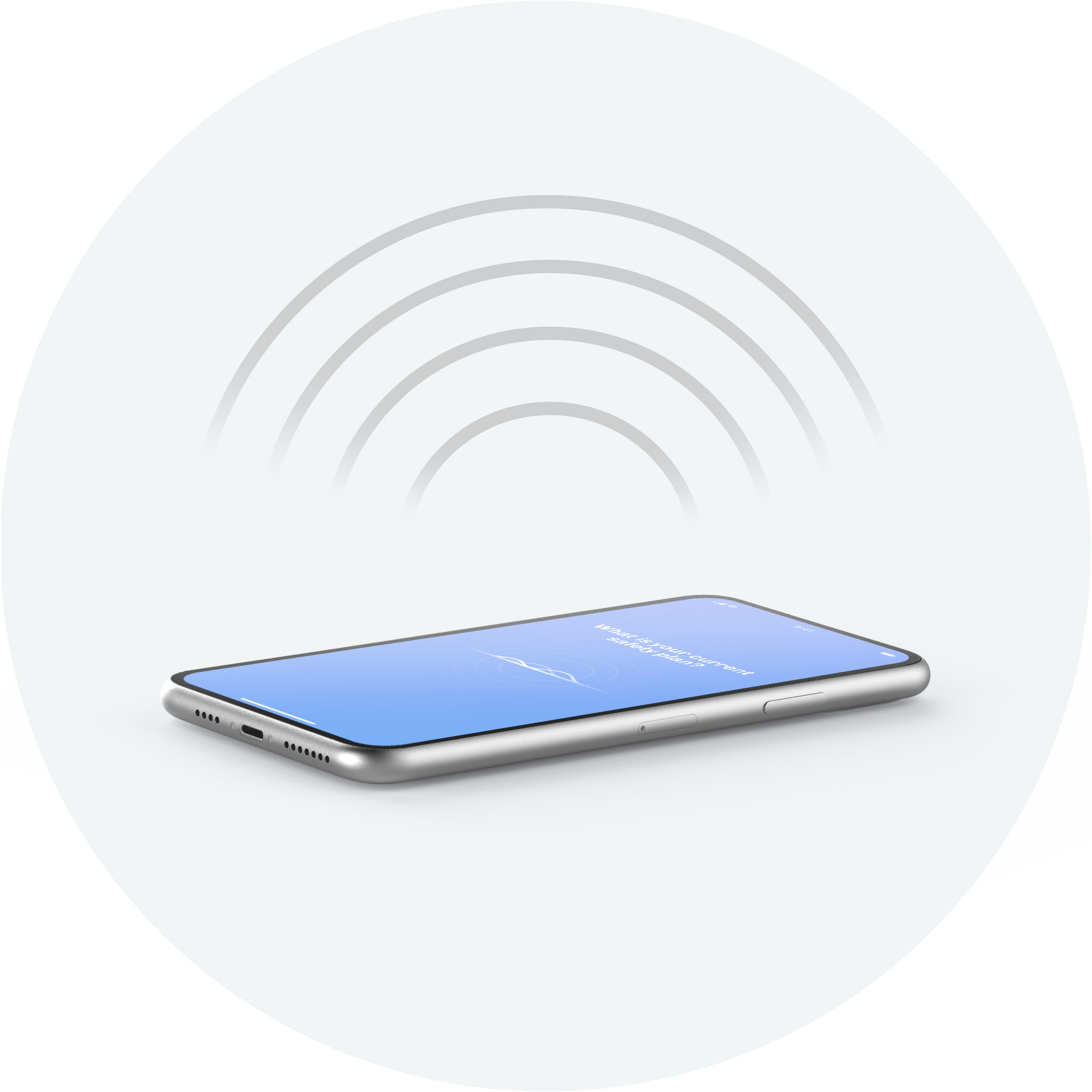 Convenient and conversational

Most of the necessary information for your plan is collected through conversation with the app. Every question answered adjusts what additional details are gathered about your household. The app syncs across all smart devices, allowing people to work on their plan at their convenience, on the devices they prefer.
Visualizing risks
in the home
It's hard to imagine how your home will be affected by an emergency such as an earthquake or fire. We envision using the power of augmented reality to make risks tangible and help people see the unseen.
Augmented-reality scans throughout the home identify risks based on emergencies that might occur in your specific location. The app could detect dangerous items or exits that may become blocked, and generate insights such as suggested places to shelter.
A tailored plan
The app guides households through a series of bite-sized modules that gather essential information such as geographic location, discretionary income, individual age and ability, and household medical and dietary considerations.
Navis would automatically generate a personalized plan and curated emergency kit unique to each household's needs and the risks relevant to where they live.
A dependable
guide when infrastructure is disrupted
The Navis concept transforms your preparedness plan into concrete action for any type of crisis – whether your smartphone is working, or standard technology and infrastructure is unavailable.
The heat, flame, and water-resistant polycarbonate home hub is designed to withstand force. It remains synced with your preparedness plan at all times.
In an emergency, the app and home hub alert you of a crisis occurring and prompt through voice and screen to set a status as safe or needing help. Once marked safe, it directs you to begin your personalized emergency plan.
Consistent connectivity
As a mesh network node, we envisioned the home hub to help you communicate with neighbors and loved ones by connecting to other home hubs or smartphones nearby, creating a resilient local network across neighborhoods.
This network range has the potential to provide communication capabilities when standard networks are unavailable.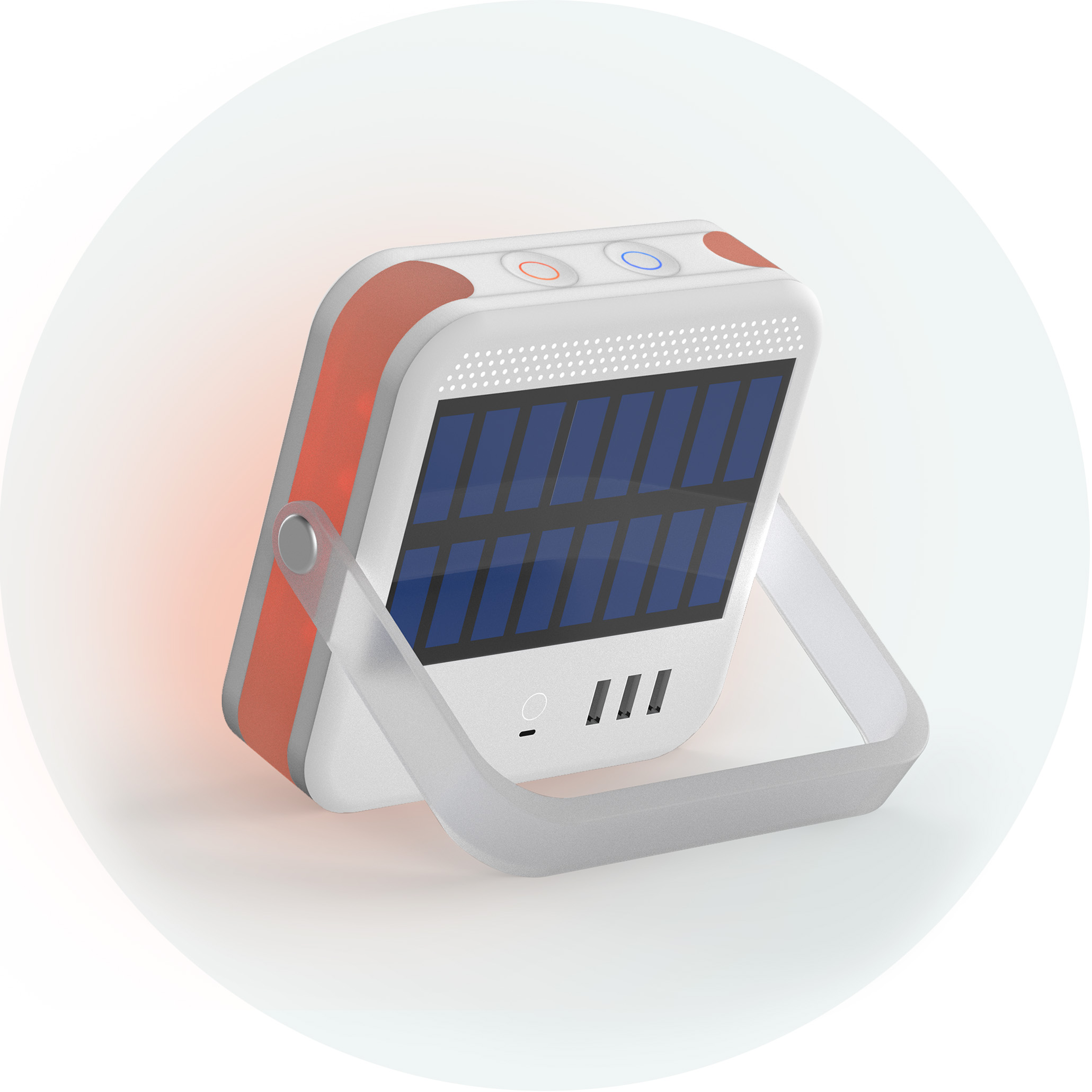 A robust hub

The e-ink display screen and triple-power LED lights indicate status while providing options for ambient and directional lighting. The low energy draw of e-ink and LEDs allow the hub to function for weeks without a charge. In addition to USB and USB-C charging ports, it features a solar panel for back-up charging.
In a crisis, we reach for familiar technology first. The "emergency mode" on the Navis app and home hub helps people communicate and act on their emergency plan from any device.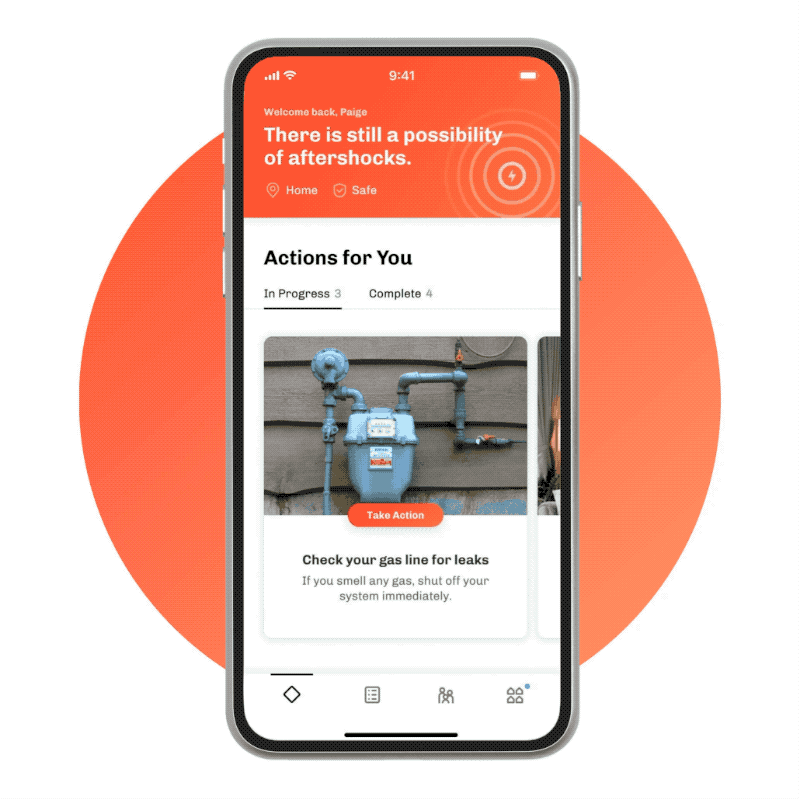 Put plans
into action

In a disaster situation, the Navis app shifts into "emergency mode," using high-contrast color and typography to provide clear directions. Contextualized actions displayed on both the home hub and your mobile device help you take quick action based on your unique preparedness plan.
Locate family
and friends

Navis automatically syncs your family's statuses to your app and home hub, helping you check on loved ones and identify who needs help in your community. Colors communicate status at a glance, displaying neighbors who have requested assistance.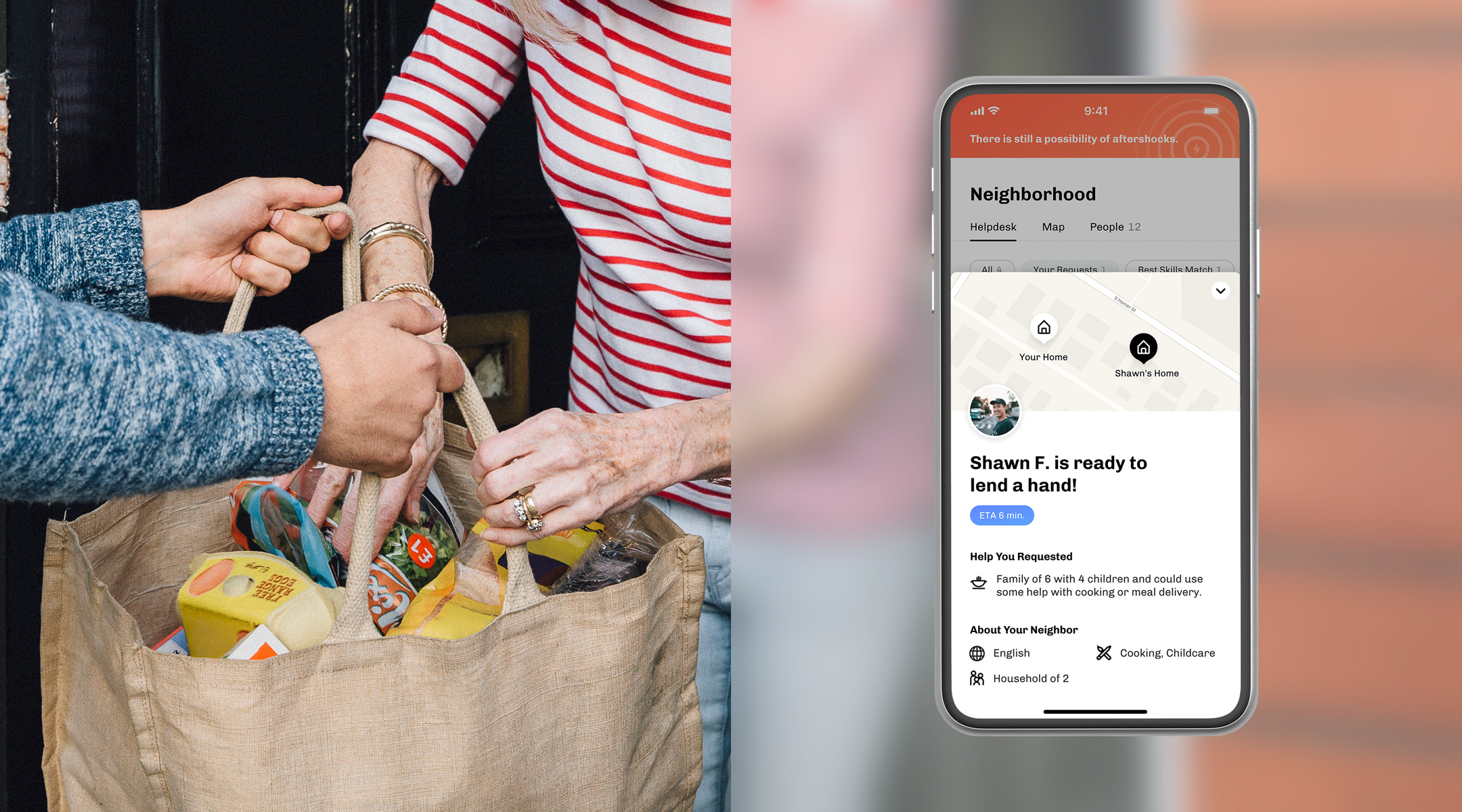 Empowering neighbors as first responders
Communities cannot rely on institutions alone for support in times of crisis. It can take days for emergency services to arrive after a disaster, and neighbors are often the first to respond to those in need. Helping communities help themselves is the key to keeping people safe in an emergency.
Navis imagines how communities can share resources and skills during and after an emergency. Through the skill-matching feature, users can request assistance in the app or identify neighbors that need help. The portable home hub also allows people to easily transport it to those nearby who may not have connectivity or power.
Connecting people to a local community of prepared homes deters reactive behavior like panic buying and helps communities more effectively coordinate among themselves in times of crisis.
"You want to take as much pressure off of first responders as possible so they can triage effectively…What matters in terms of disaster response and recovery is community connection and social cohesion."
Fostering resilient, inclusive communities
Disasters disproportionately affect vulnerable populations. We envision the Navis system to expand beyond individual preparedness alone to better equip and inform communities at large. Just one Navis system in a community center or shelter, for example, could aid a wider population in need.
By helping people build an interconnected network of prepared households, communities can better support their vulnerable neighbors and build broader resilience. Concepts like Navis demonstrate opportunity for responsible design to deliver more equitable experiences and drive positive community impact.