Reimagining reality with Magic Leap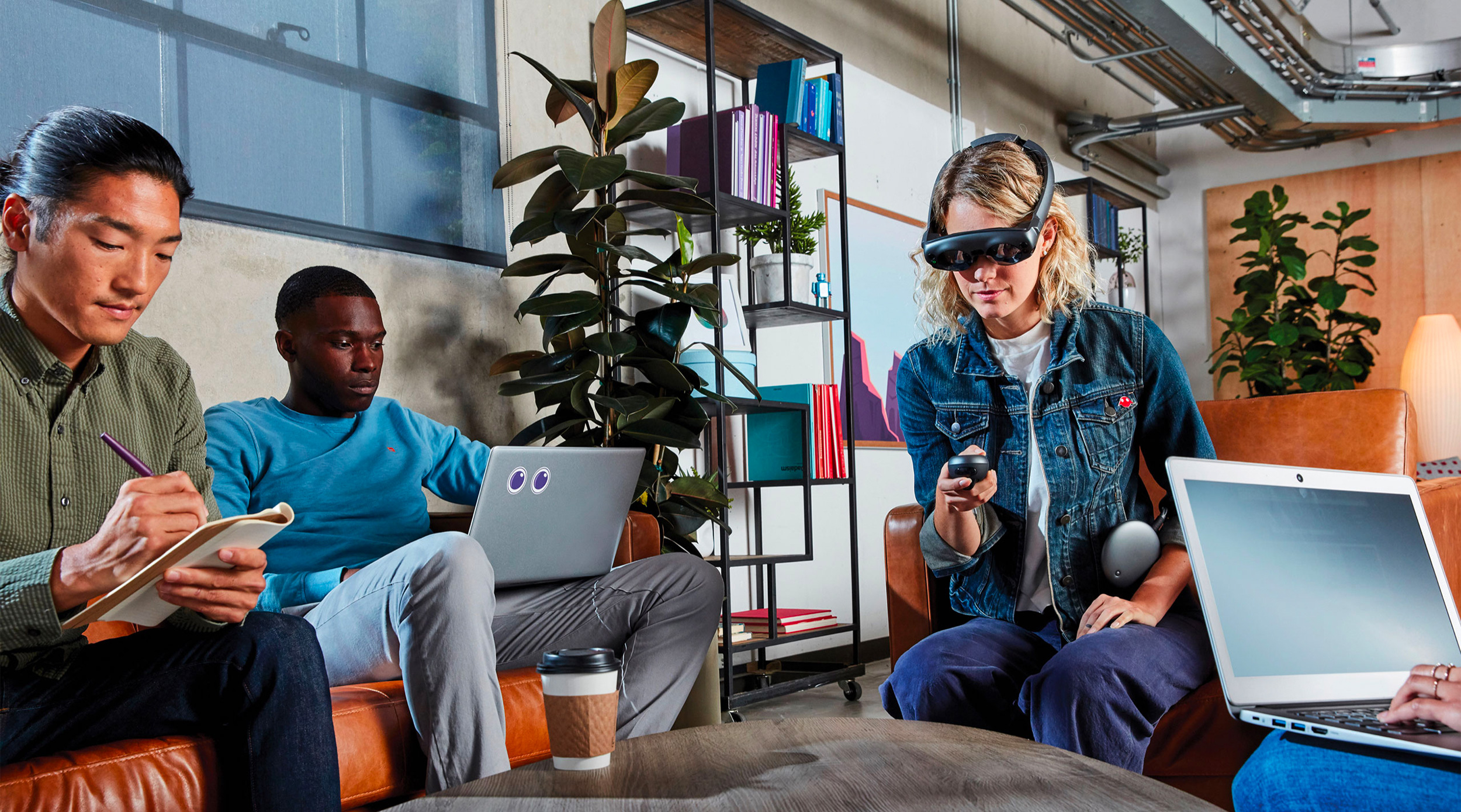 Magic Leap pushes the boundaries of how digital content can be brought to life in the real world.
In August of 2018, Magic Leap introduced a groundbreaking addition to the world of mixed reality with the launch of the Magic Leap One Creator Edition, a spatial computing system that pushes the boundaries of how digital content can be brought to life in the real world. But how do you design a user experience in a medium like mixed reality that is being built from the ground up? This is the challenge that makes Magic Leap One an impressive accomplishment and a fascinating design challenge.
Artefact had the privilege of working alongside Magic Leap designers, artists and engineers to imagine, design and prototype the operating system of the Magic Leap One, LuminOS. As an entirely new kind of computer working with digital lightfields and the human brain, the mixed reality user experience was a complete blank slate and there were no established design rules or paradigms to follow. Artefact helped Magic Leap to build a user experience in LuminOS that puts people first in the Magicverse.
"Artefact shares our vision for the future of spatial computing. They provided the frameworks and prototyping tools that enabled our designers to iterate within a medium that didn't yet exist. And their talented, multifunctional team helped us bring delight and a focus on the user to all phases of the design process."
LuminOS: A whole new operating system
LuminOS is at the heart of everything on the Magic Leap One Creator Edition and manages all typical OS functions. It has been specially designed to enable functionality unique to spatial computing and to make software development simple. Additionally, a complete set of Perception services manage environment and user sensing, custom audio and graphics services, high performance compositing and other services that support the seamless blend of the virtual into the users' real world.
We worked closely with Magic Leap's design team, to help craft an experience that stays true to the user's notions of depth, space and the laws of physics, while also introducing new behaviors and abilities that are authentic to spatial computing. This allows even the most magical of digital objects to feel grounded in a consistent and clear experience. As a result, LuminOS empowers Magic Leap users to fully integrate their digital lifestyle and to experience Magic Leap One in a way that is as comfortable as it is captivating.
Magic Leap: A remarkable project
Artefact was thrilled to work with a visionary company like Magic Leap to imagine the next era of spatial computing and mixed reality. Seeing Magic Leap One Creator Edition come to life has been incredibly exciting, and we look forward to watching Magic Leap help creators continue to unlock the boundless magic and opportunity of mixed reality.
"Artefact supported our team with their incredible expertise, design mentorship, and innovative and trailblazing spirits."