Preventing vision loss from macular degeneration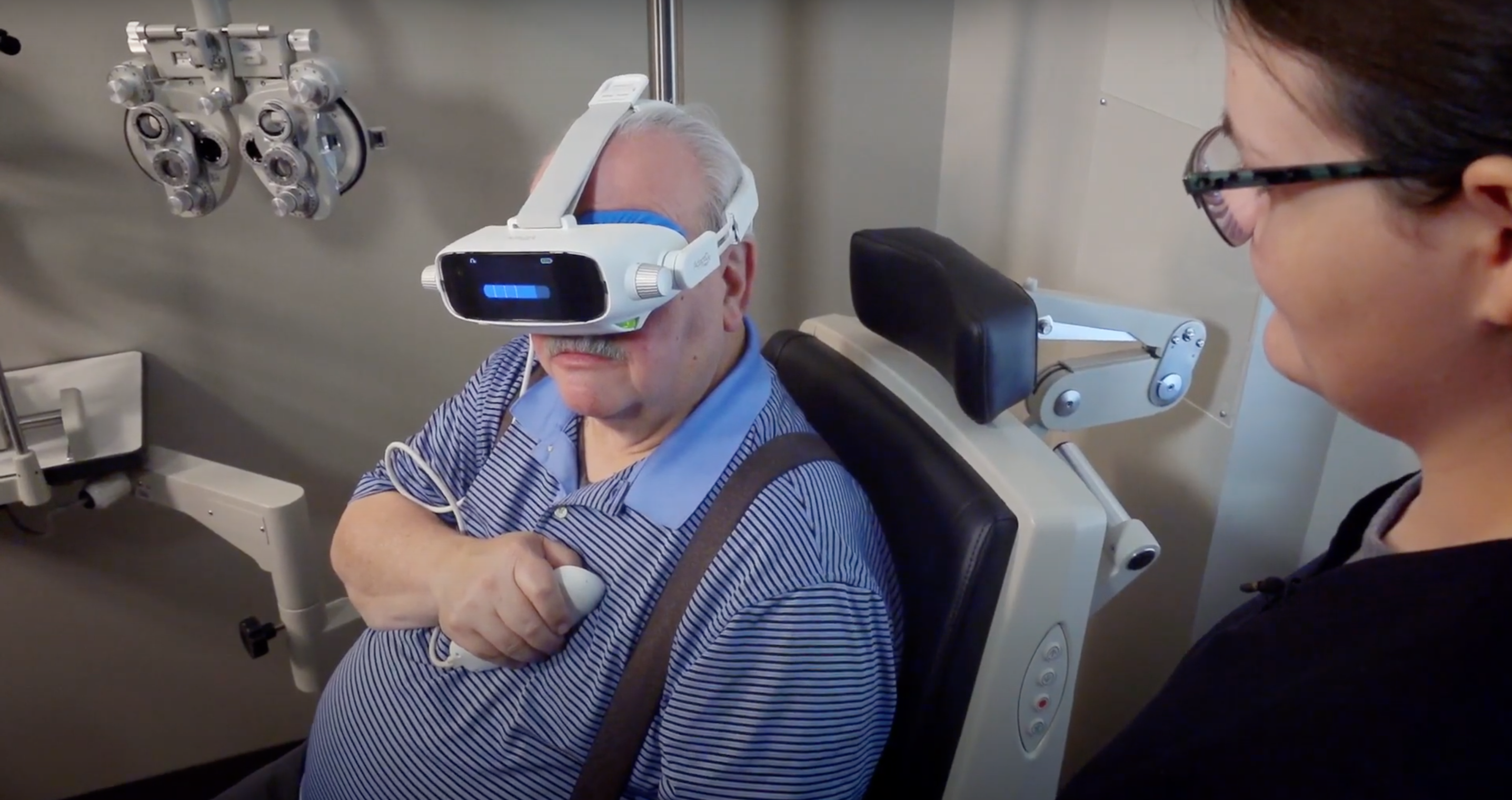 Detecting age-related macular degeneration earlier and more accurately
Transform MacuLogix's groundbreaking automated dark adaptometer from a tabletop research device into a patient-centered, wearable system to enable eye care professionals to more effectively detect and monitor age-related macular degeneration (AMD).
A responsive, adaptable, and smart AMD testing experience designed for the needs of patients, technicians, and clinicians.

As the first wearable and portable dark adaptometer on the market, eye care professionals across the world are using the AdaptDx Pro system to detect and manage AMD.

Due to its ease of use, built-in AI technician, and ability to create a personal darkroom, eye care professionals are screening up to six times more patients per month with the AdaptDx Pro than with the tabletop version.

"Artefact was a fantastic team and partner. They are thoughtful about technology and care deeply about the user. Thanks to Artefact's great product design and guidance on user experience, the AdaptDx Pro has been a smash hit."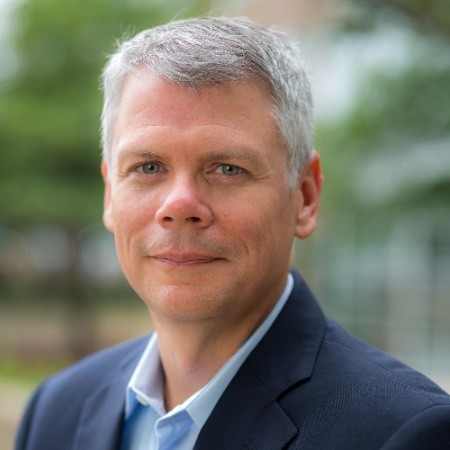 A more accessible and comfortable screening experience
AMD is the leading cause of adult blindness in developed countries, affecting one in eight adults over 60 years old.
MacuLogix has led the medical field in AMD screening since launching its novel dark adaptation testing device in 2014. Yet this large tabletop device was difficult to use for many patients and required a specialized dark room at significant up-front cost to eye care professionals.
We partnered with MacuLogix to help transform this tabletop tool into a comfortable screening experience for people of all abilities, helping eye care professionals improve patient outcomes through earlier and more accurate diagnosis of AMD.
"The AdaptDx Pro is so much easier [than the tabletop device] because you don't have to put your chin on the device. This is far more comfortable. I can actually lean back. I can relax."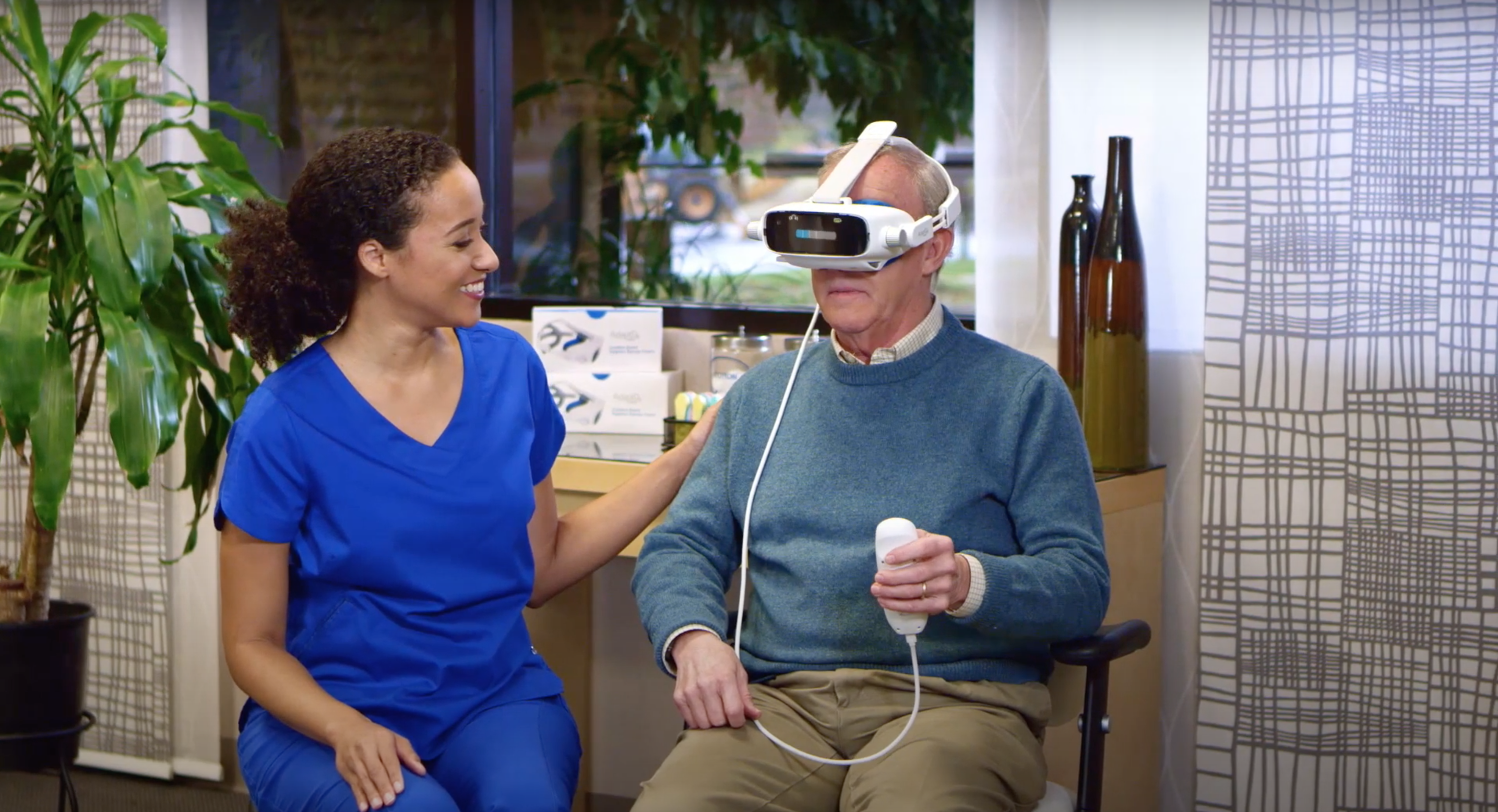 Supporting patients of all abilities
Artefact helped MacuLogix transform its tabletop medical device into the most accessible, head-mounted testing tool of its kind.
The comfortable, lightweight, and flexible experience serves patients of all physical abilities, including those with wheelchairs or who are bedridden.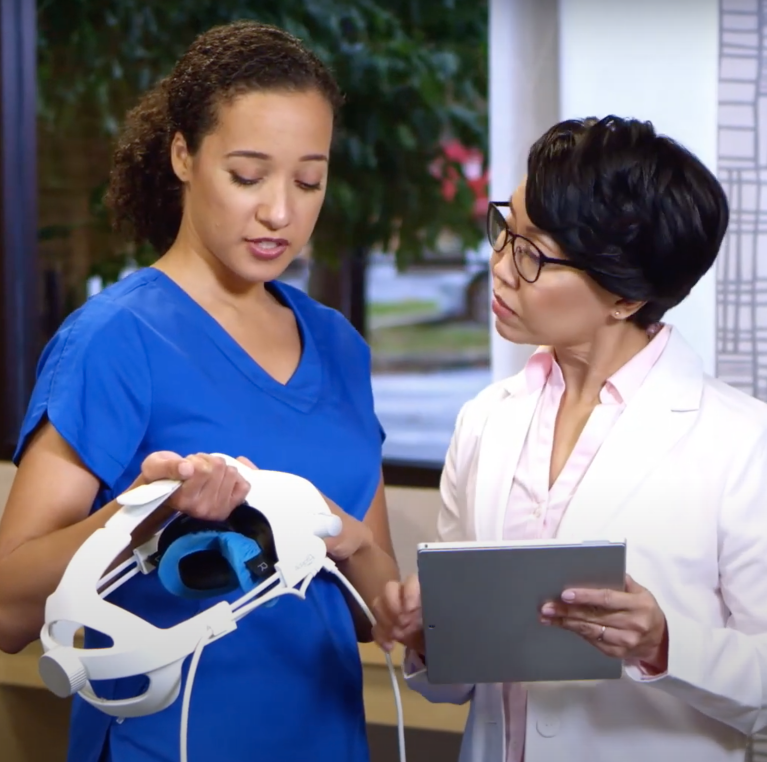 Improving patient outcomes
through early detection

Early detection and proactive disease management are key to preventing vision loss from AMD, but historically AMD testing has been based on late-stage symptoms alone.

The flexibility and ease of the AdaptDx Pro allows eye care professionals to increasingly test based on age (the leading risk factor), transforming AMD testing from a reactive to preventative approach.
Increasing accuracy and efficiency of screening
Better usability and less workflow friction help technicians screen patients faster and more easily.
Consistent, automated testing instructions and adaptive feedback powered by the AdaptDx Pro's AI assistant "Theia" reduce risk of patient or technician error and increase the exam's reliability.
Exam automation also empowers technicians to multi-task and screen multiple patients simultaneously, further increasing the rate of successful screening.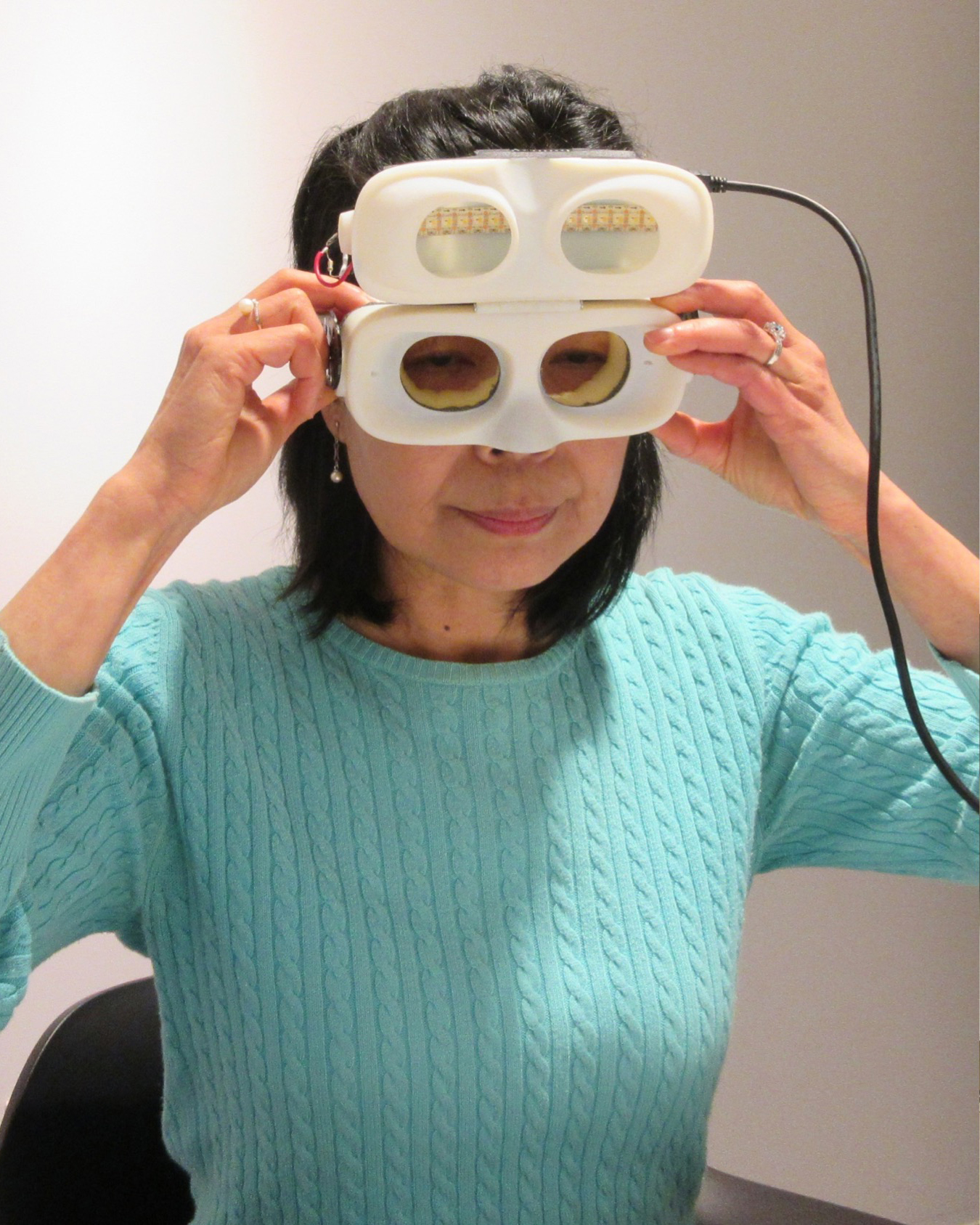 Designing for all stakeholders


Artefact led generative primary research with patients, eye care professionals, and technicians to gain empathy and identify opportunities for the new AdaptDx Pro system. We then conducted evaluative prototype testing to determine the best experience concept for all stakeholders.

Our research uncovered key insights to inform the design and experience of the AdaptDx Pro – from the importance of retaining social connection for patients throughout the automated test, to ensuring that technicians are aware of what the patient is experiencing during the exam by including an external-facing embedded display on the headset.
"The AdaptDx Pro is so vital to the care we provide that another unit had to be purchased to accommodate our increased volume."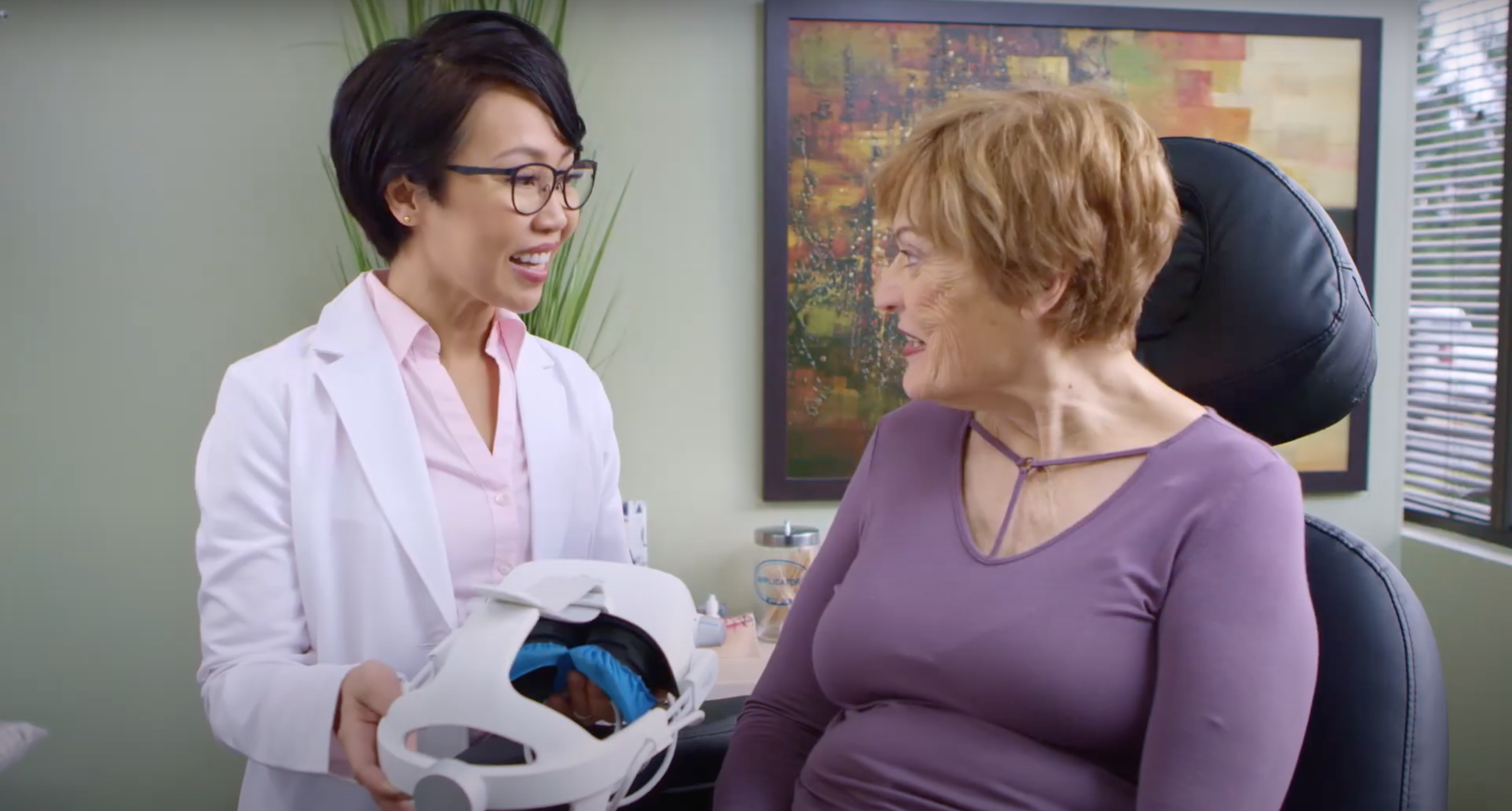 Preventing vision loss from AMD
MacuLogix envisions a future where everyone 50 years of age and older can access accurate and efficient AMD screening. The AdaptDx Pro will enable clinics to scale their practices by testing more patients across different contexts and increasing the number of patients who receive early AMD detection and treatment.
We're proud to be a part of MacuLogix's vision to eliminate blindness caused by AMD.
What we delivered
+ Generative research
+ Concept envisioning
+ Strategic assessment
+ Experience design + strategy
+ Evaluative research
+ Capacity building