A vision for culturally responsive healthcare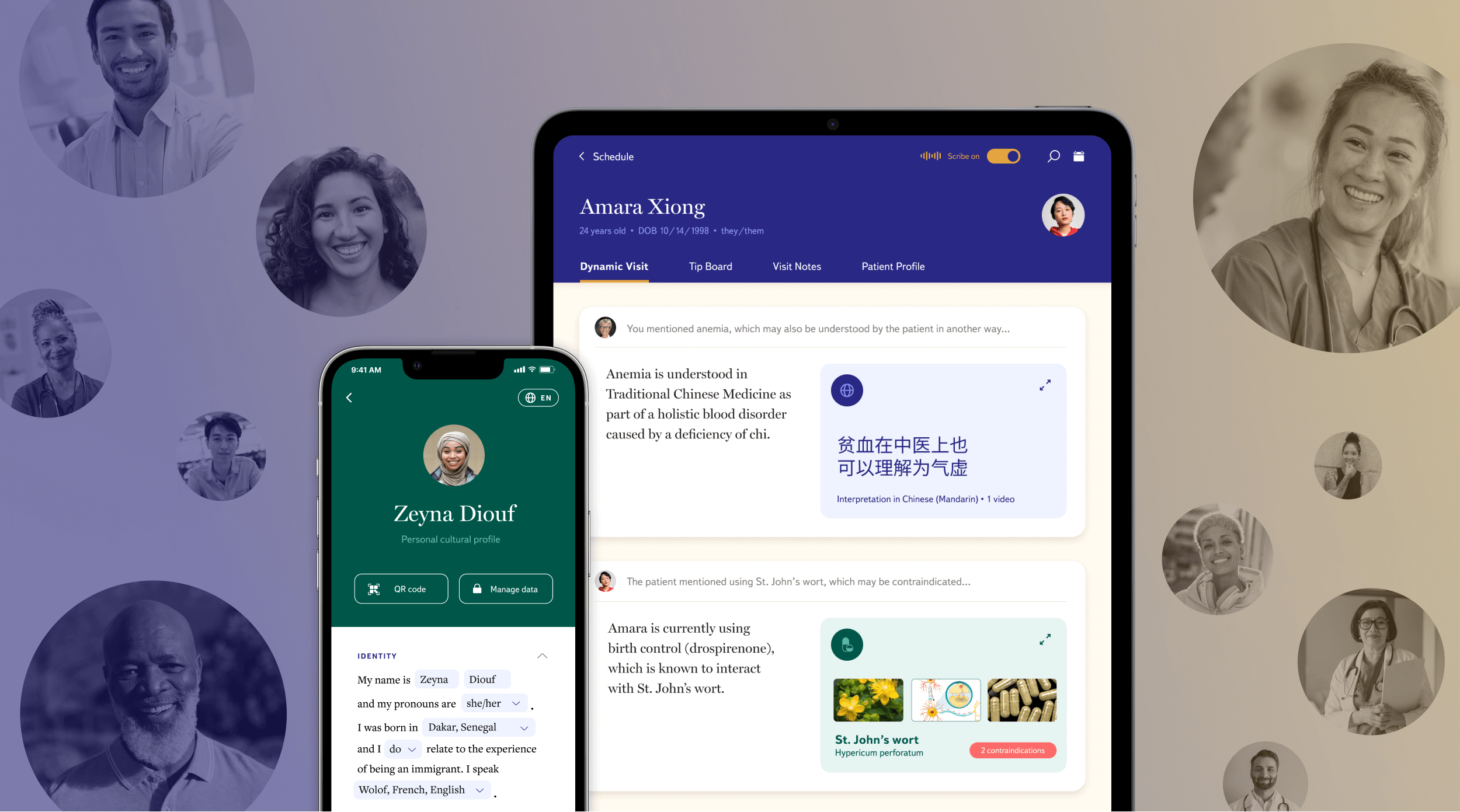 Traverse helps bridge the patient-provider gap to enable more inclusive and respectful care.
The Challenge
The United States healthcare system struggles to holistically serve increasingly diverse patient populations. Existing care excludes many factors that acknowledge a patient's personal and cultural identities, negatively affecting healthcare access, experiences, and outcomes. 
 
+ Marginalized identities receive less quality care 
+ Diverse language speakers have less access to medical information 
+ Multicultural communities are unable to establish trust in providers 
The Outcome
Traverse leverages digital tools and technologies like Artificial Intelligence (AI) and Natural Language Processing (NLP) to support culturally responsive patient-provider interactions across the primary care journey.  
It helps bridge the gap between providers steeped in biomedical systems and patients with increasingly diverse lifeworlds, so providers can address their patients' whole identities and backgrounds, leading to better health outcomes. 
"[My doctors] treat me as if I had no rights. As if I weren't human. Many times, my doctors have refused to treat my asthma and diabetes. They allege my problems are mental, they dismiss the symptoms I describe to them and mock me because I am trans."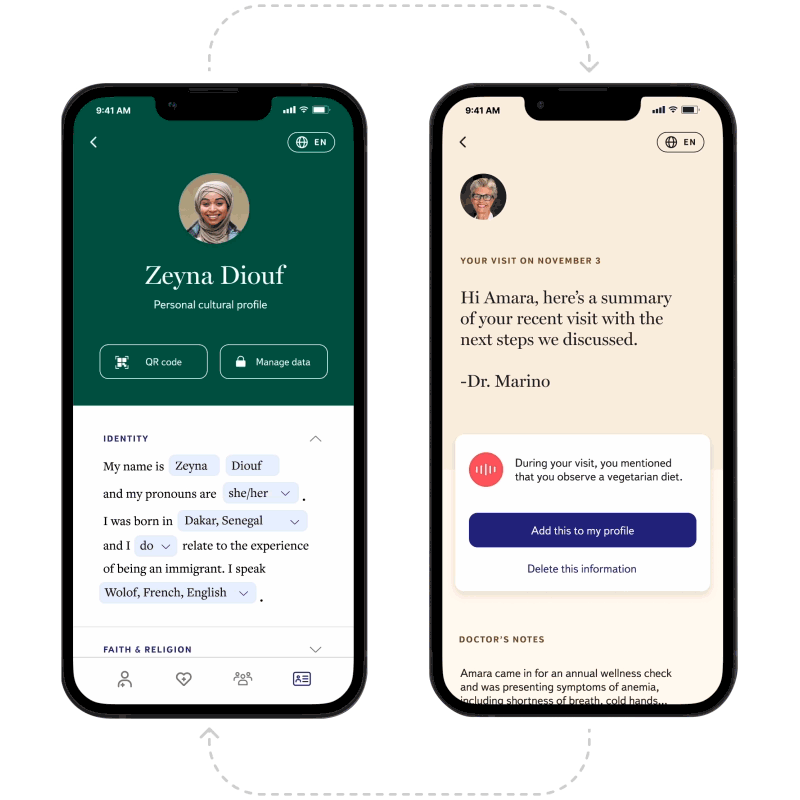 Personalized care that is powered by a decentralized identity wallet


The Traverse system is built on top of a digital identity wallet that encrypts all sensitive personal, cultural, social, and familial data shared by patients and stores it in a decentralized manner on the blockchain. A patient's smartphone acts as the key for unlocking their digital identity with providers who can use the data to seamlessly tailor care unique to patient needs, preferences, and values. This self-sovereign approach ensures that patient data is portable across providers, accessed with explicit consent, and controlled directly by the patient.

Traverse uses digital tools to support patient and provider interactions across the primary care journey.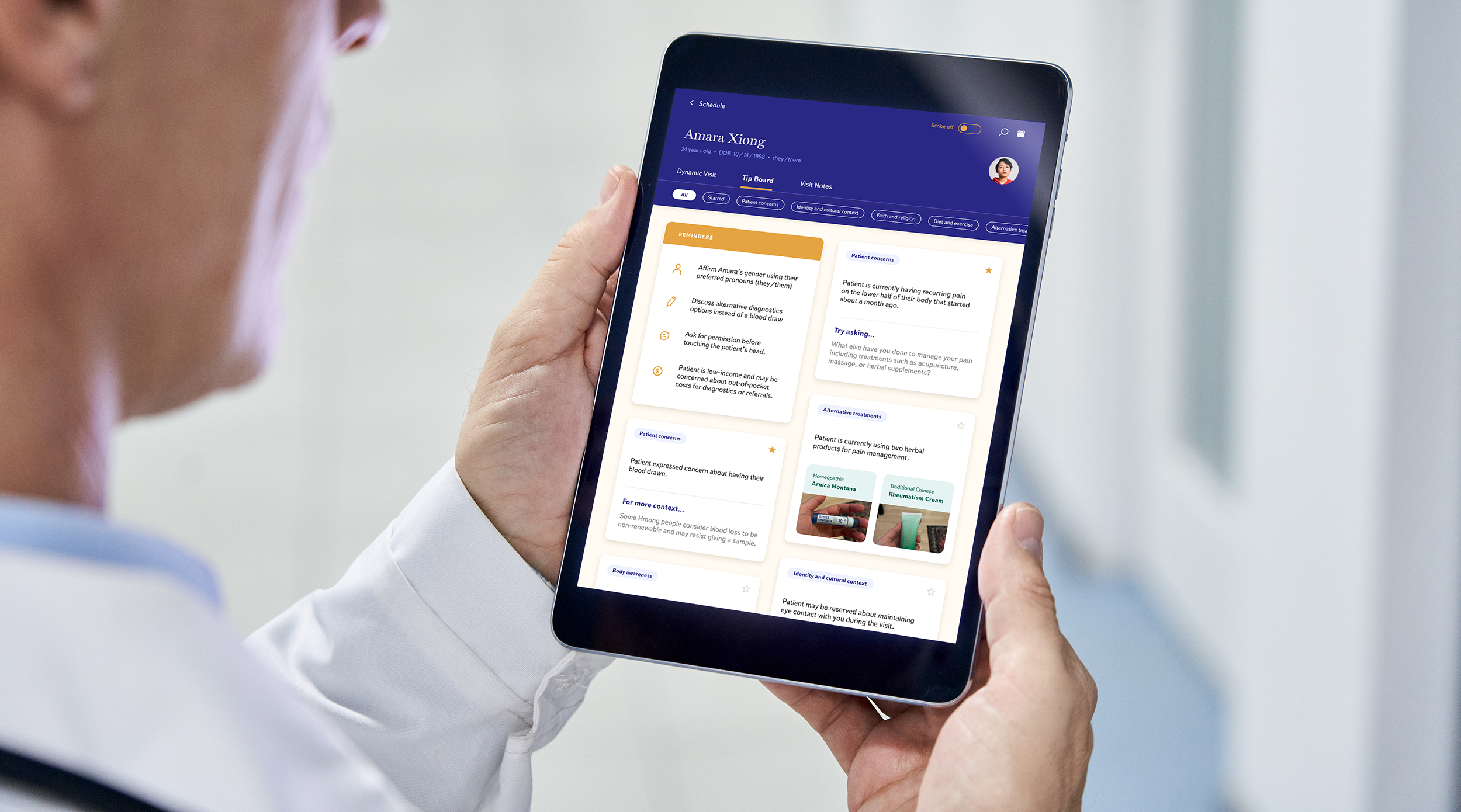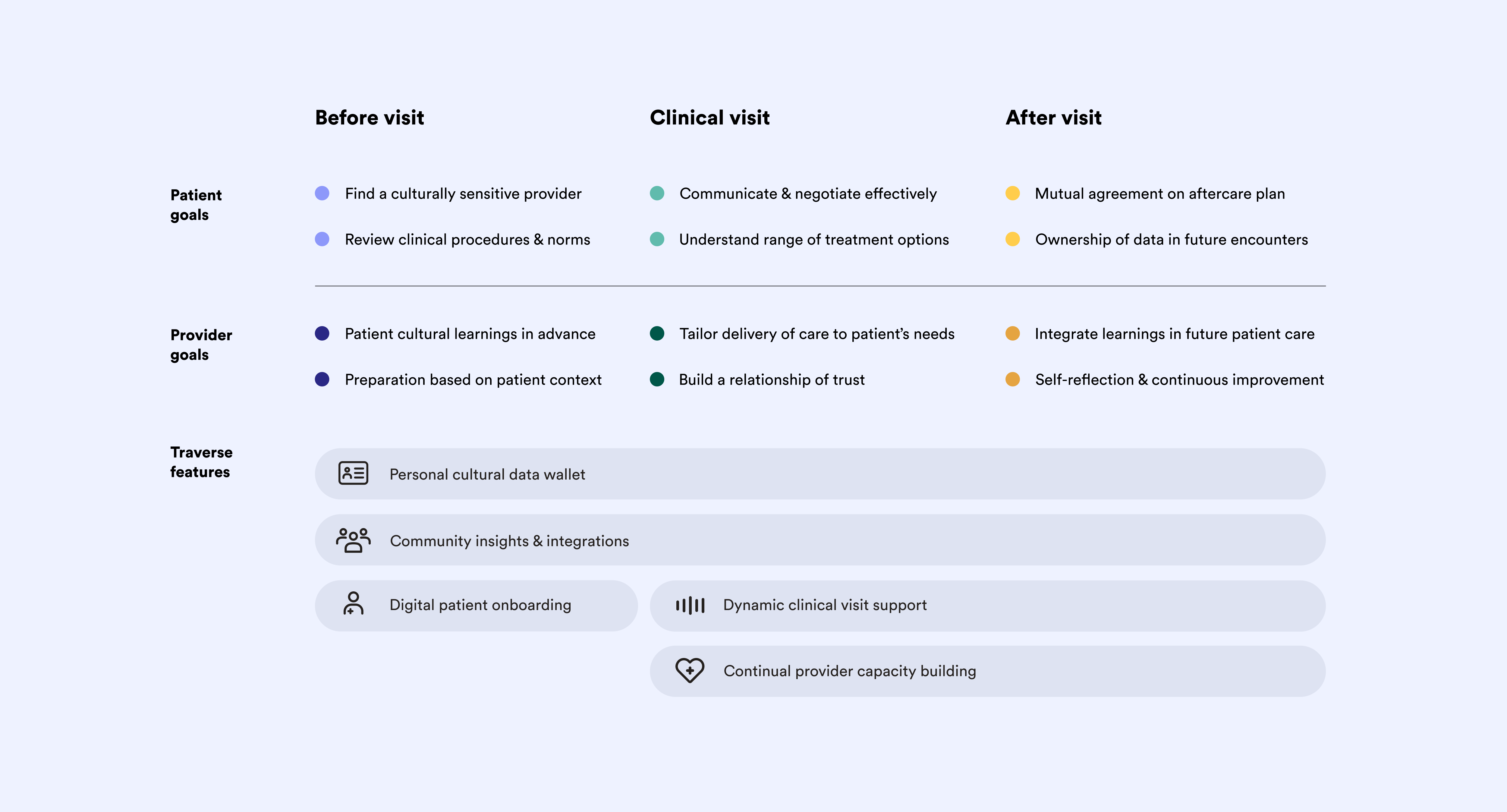 Pre-visit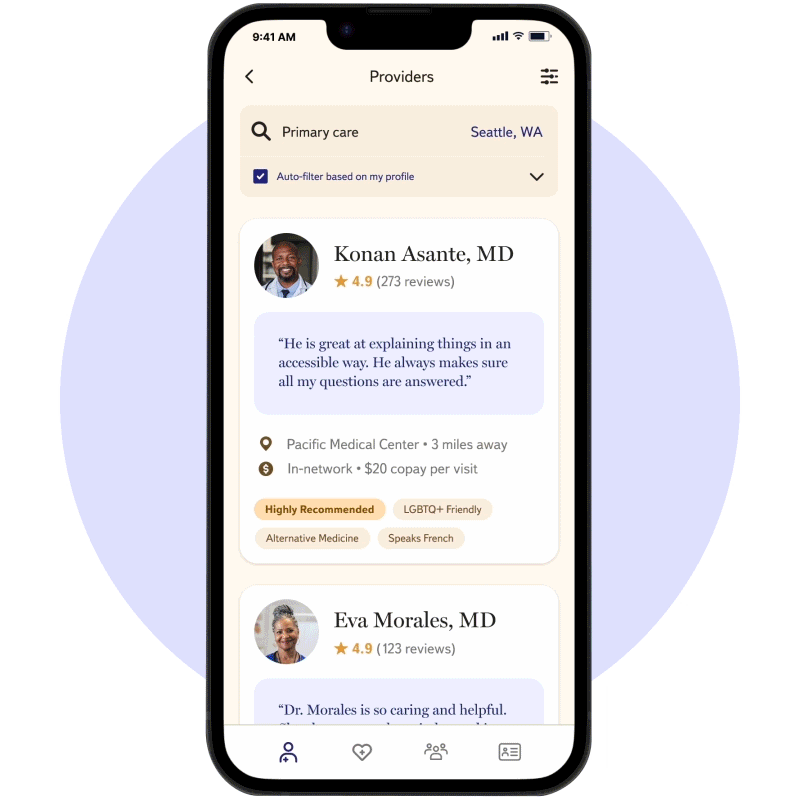 Connecting patients to best-fit providers


By leveraging the personal and cultural profiles stored in patient digital identity wallets, Traverse sorts and presents patients with local providers who align with different facets of their background, culture, and identity.

In addition, detailed provider profiles highlight and display reviews from anonymized patients with similar data profiles. These features deliver relevant community insights, helping patients select culturally-aligned healthcare providers.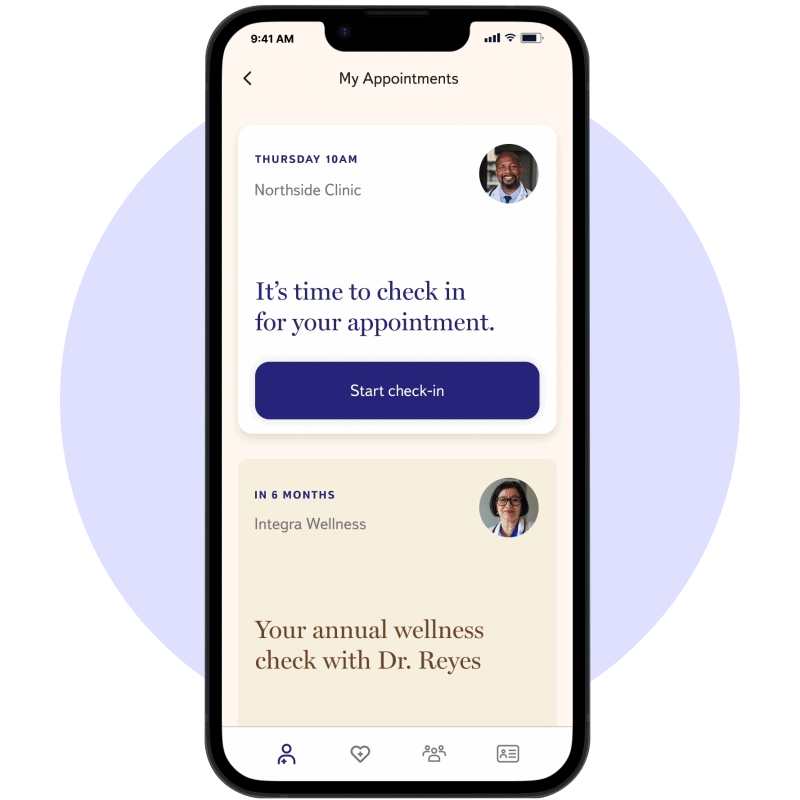 Setting expectations for clinical visits


The digital onboarding experience details what to expect during clinical encounters, helping patients avoid uncomfortable surprises with providers. This stage aims to bring familiarity and alleviate anxiety for patients who may experience discomfort or mistrust in clinical and medical systems.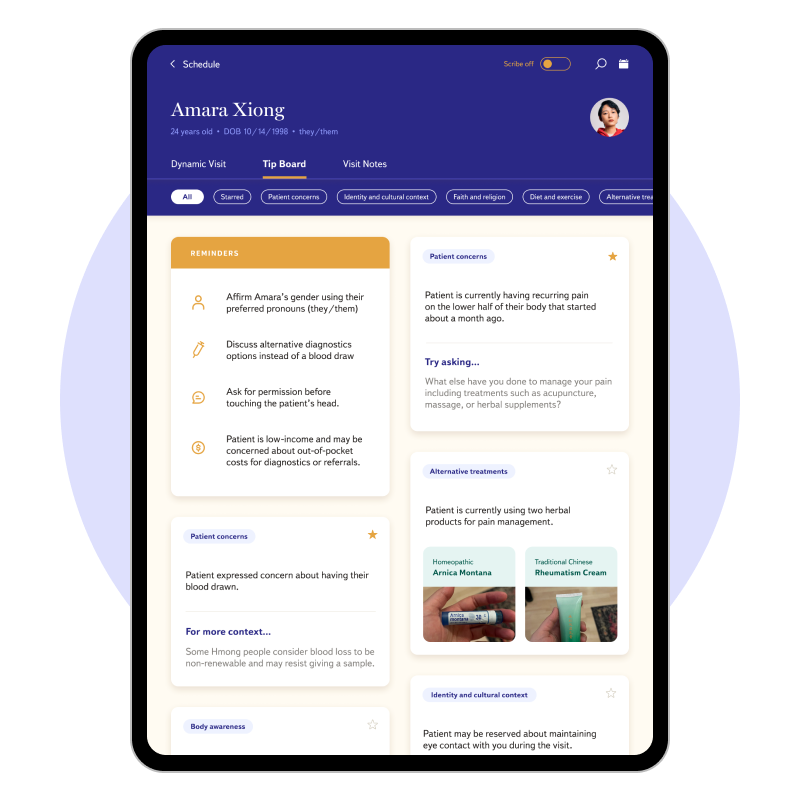 Contextual tips for providers on the go


Providers are given a digital tip board that summarizes a patient's concerns, cultural background, alternative medical perspectives, and other factors that impact how providers might provide care and communicate with the patient.

Traverse also suggests relevant patient interview questions and delivers reminders about patient identity details to enable more culturally responsive care that considers an individual's multi-dimensional lifeworld.
Clinical visit
Supporting more dynamic conversation
During clinical visits, providers use a tablet that acts as an AI-based digital scribe. Using natural language processing (NLP), the Dynamic Visit feature listens to conversations between patients and providers. It then delivers discussion prompts and relevant resources to providers, which can be accessed in real-time or referenced later.
Facilitating bi-directional communication
Traverse acts as an interpretation tool to bridge patient-provider understanding gaps. For example, providers caring for patients who value alternative medical approaches, such as Traditional Chinese Medicine (TCM), would be coached to integrate them into treatment plans.
In situations where providers need more support communicating health details to patients, personalized flashcards can be presented for better understanding.
After visit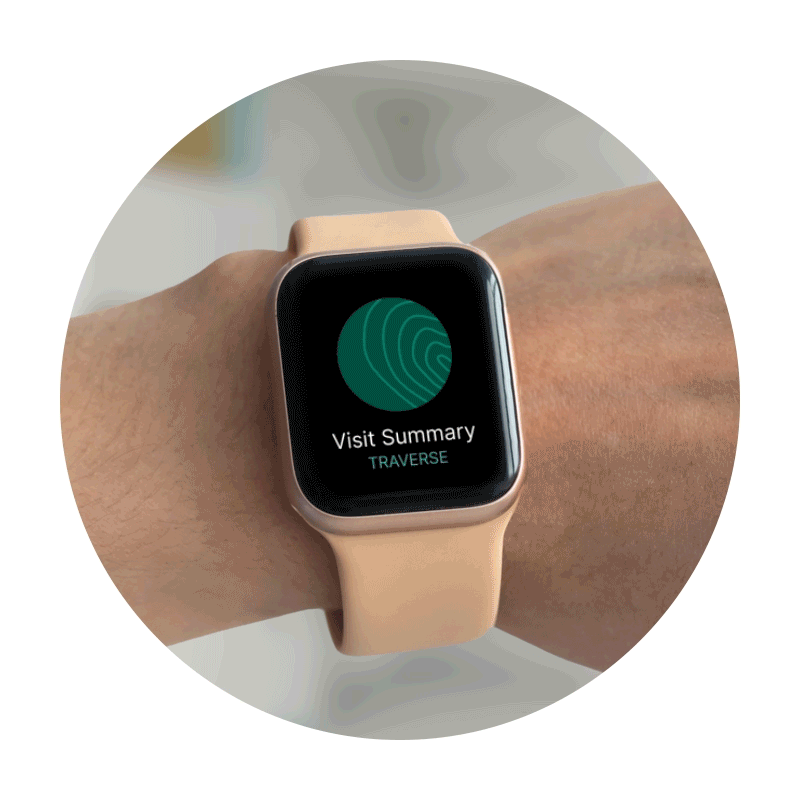 Digital coaching throughout the day

Providers receive immediate feedback, between clinical visits, from AI-enabled conversations with patients. The Dynamic Visit feature uses NLP to analyze discussions and delivers actionable tips to make on-the-go adjustments based on communication factors such as agreeableness, compassion, and positivity.
For the provider
Relevant cultural factors the AI scribe presents in patient conversations are re-surfaced and integrated into provider EHR systems for easy reference. Allowing providers to engage more deeply with the information and help outline culturally responsive after-care instructions.
Providers can also grab real-time learnings by engaging with content in the sidebar. They are encouraged to expand their cultural competence with courses that help fulfill continued medical education (CME) credits.
For the patient
After visits, patients receive a follow-up note from providers summarizing their visit and outlining the next steps in a culturally responsive way. For example, to address affordability concerns, specialist referrals might show expected out-of-pocket cost information and help navigate insurance and public benefits.
Similarly, non-medical interventions such as diet and lifestyle changes can be contextualized within the cultures and communities that shape how patients view and experience health.
What it means to design for agency, understanding, and transparency in healthcare
Agency means that patients have a right to exercise control in their healthcare decision-making. They have the ability to locate culturally appropriate care and therapeutic options through interactions that reaffirm their dignity.
Understanding requires bidirectional communication where vital medical, cultural, and contextual information is shared in patient-provider conversations, giving providers a strong sense of culturally appropriate treatment options and patients the ability to choose between them.
Transparency involves providing visibility at every step of the medical journey to support patient decision-making. It means giving them clear guidance on what to expect during medical appointments so they can best prepare how they see fit.