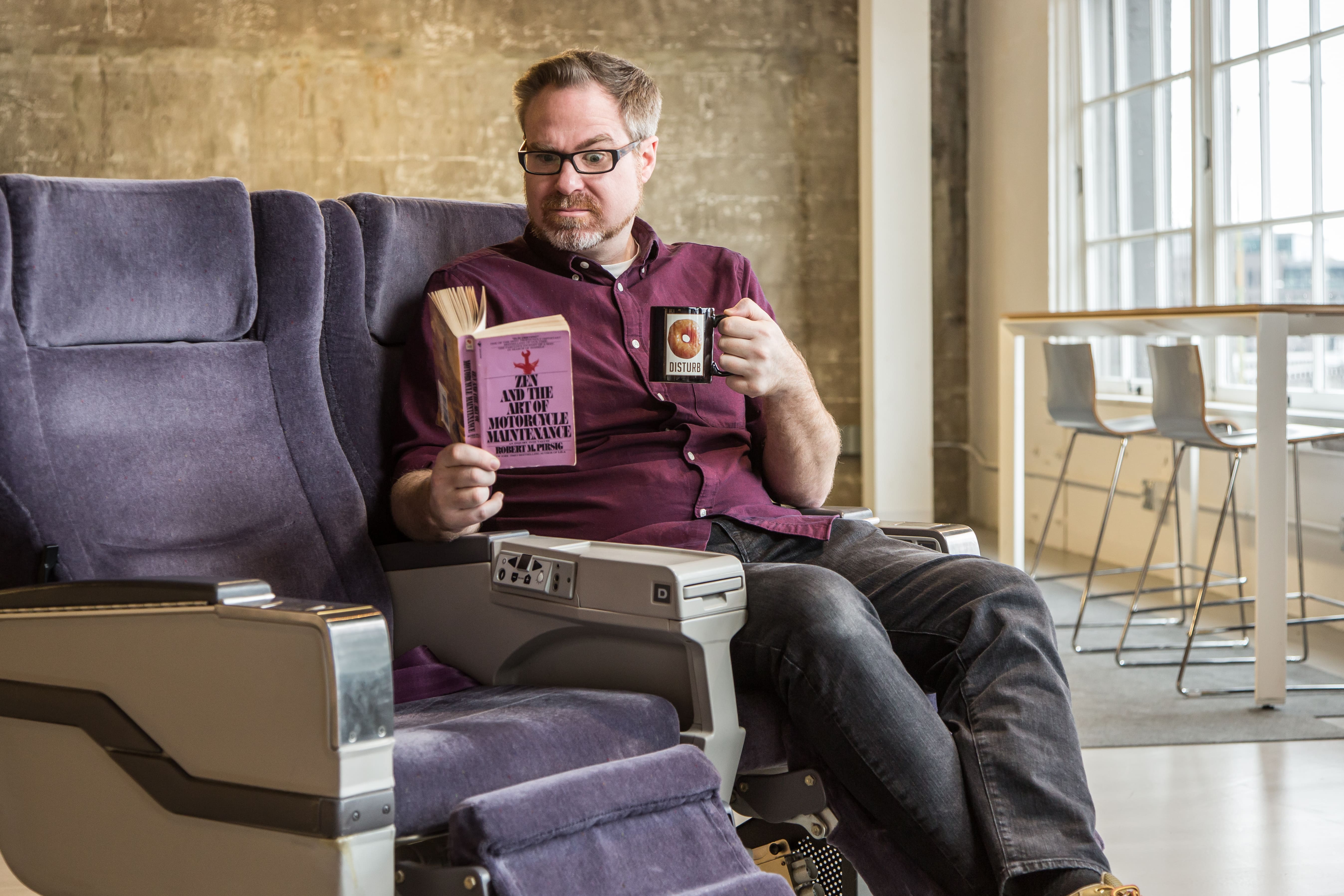 Kevin Bleich
As a lead technologist at Artefact, Kevin Bleich is central to envisioning and implementing creative technical solutions for Artefact clients. He does this by engaging his unending curiosity and interest in immersive learning, utilizing his ever-growing knowledge and expertise with a wide variety of emerging technologies, and through his belief that the best solution to a complex problem is usually a simple one. Kevin fully embraces the title of 'technologist' as he strives to be not only an effective software developer, but also a visionary leader that can dream up novel and creative uses of modern technology in the pursuit of bringing great interactive design to life.
Early in life, Kevin dedicated himself to learning and cultivating his innate curiosity. Doing so led him to serious study in a variety of disciplines. He holds an associate's degree in music business from the Art Institute of Seattle, a bachelor's degree in philosophy and religious studies from Central Washington University, and more recently a master's degree in interactive telecommunication from New York University's Tisch School of the Arts.
Throughout his career, Kevin has worked for a diverse set of companies, including Big Spaceship, Digital Kitchen, WINTR, Walt Disney Pictures and Television, and UW School of Medicine. He has shipped products for high-profile clients such as HP, Google, West Elm, Coca-Cola, The Bill and Melinda Gates Foundation, and Microsoft.
Outside the office, Kevin enjoys cultivating his passions for writing and performing music, reading modern philosophy, paying attention to current affairs, and recharging by getting away from modern life entirely by enjoying the natural splendors of the Pacific Northwest.
Kevin's work