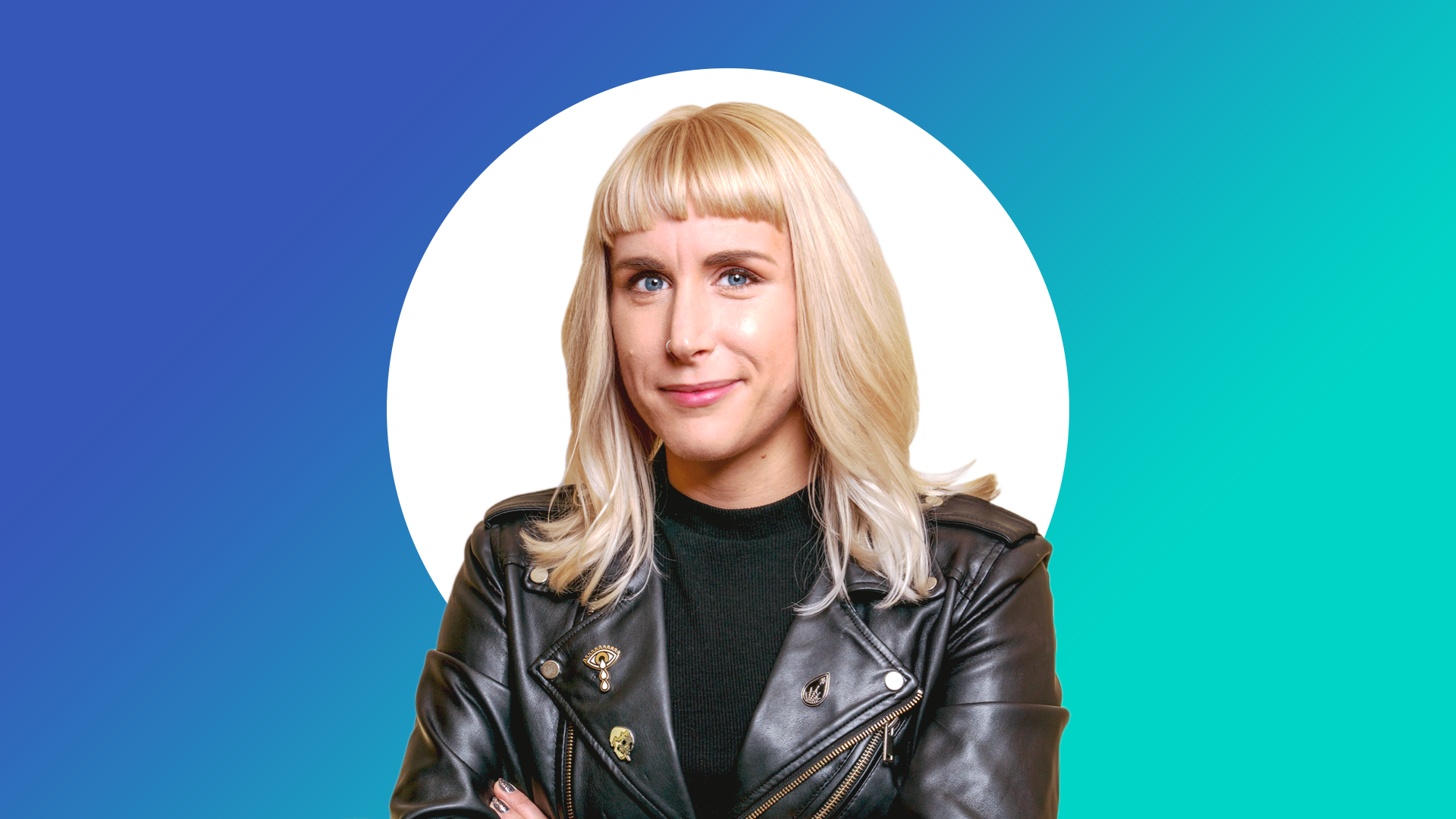 Kelly Neuner
Notable Clients: Seattle Children's Hospital, Eli Lilly, Institute for Health Metrics and Evaluation (IHME)
Skills + Interest Areas:  Qualitative research, Design strategy, Futures & foresight, Emerging technology
Kelly is passionate about exploring the intersections of people, systems, and technology. They see the world through a systems- and equity-focused lens, challenging assumptions to develop a deep understanding of problem spaces, surface multiple possibilities and futures, and make insights accessible and actionable. They have trained in equity-centered design & research with Creative Reaction Lab, HmntyCntrd, & Indi Young.
Kelly has worked in design research and strategy with a focus on evidence-driven design, innovation, emerging technologies, futures & foresight, and technosocial change. Kelly's background includes work with companies ranging from startups to Fortune 500 companies in healthcare, technology, education, fintech, and retail, in both consulting and in-house at Fast Company. Kelly graduated from The New School & Parsons with a focus Design Management, which combined design, business, marketing, and psychology.
Kelly serves as co-lead of the Seattle chapter of Speculative Futures and co-host & production manager of the futures and design podcast z-topia. They also volunteer with AIGA's Link Arts program and participated in AIGA Changemakers. They are a former competitive track cyclist who co-founded New York's first women-trans-femme fixed gear racing team with a focus on community development, access, & inclusion. Outside of work, Kelly can be found playing strategy games, watching films at the Beacon Cinema, taking art classes, and cooking & trying new vegan dishes.