Exploring pathways of AI transforming K-12 education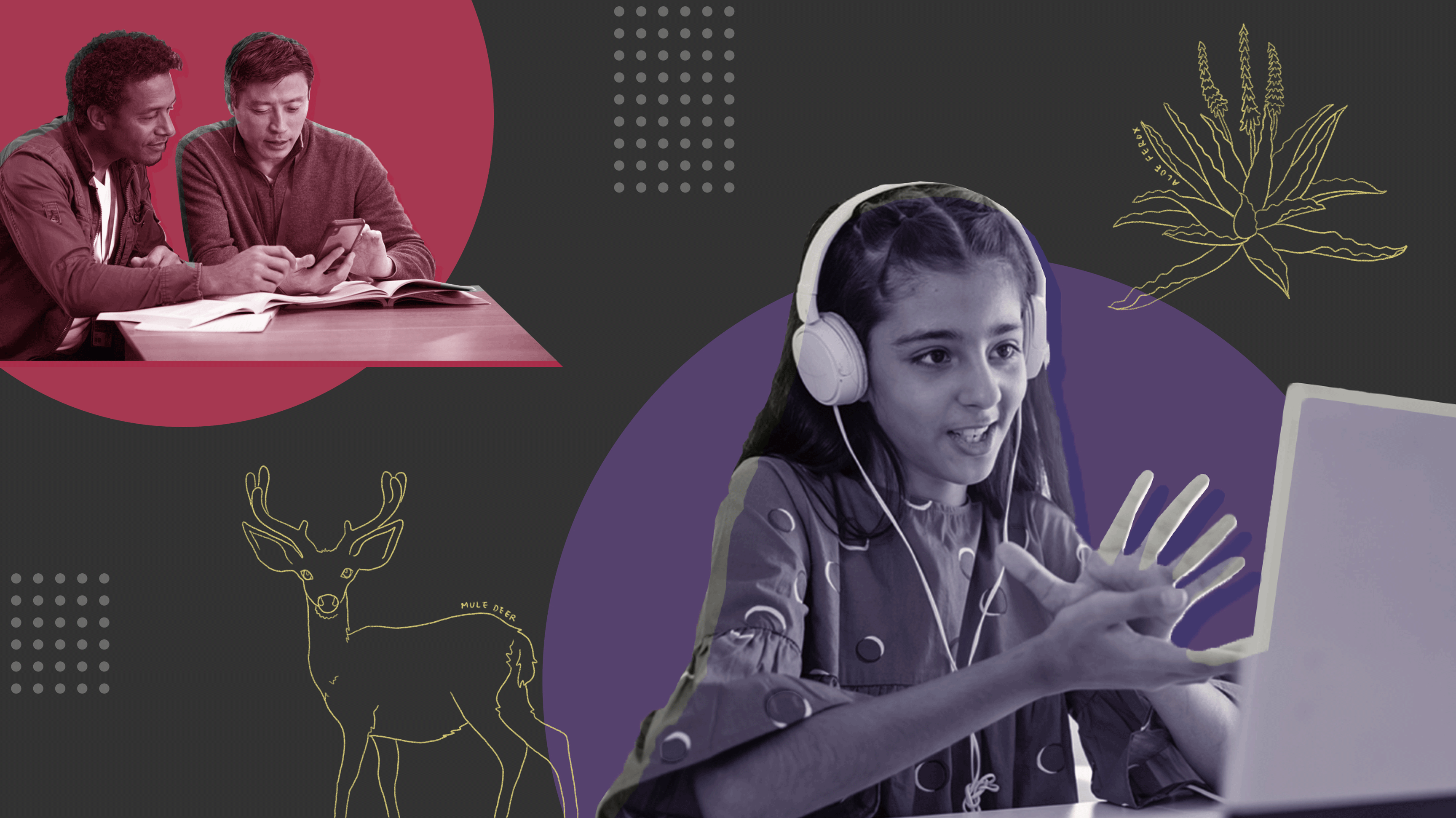 Challenging default mindsets to imagine preferable futures.
The Challenge
Our educational system will be one of the many industries profoundly impacted by developments in AI. In some cases, AI is already here – resulting in personalized learning experiences and cutting-edge assessment tools. However, ensuring equitable outcomes from such a technological revolution requires careful consideration and planning from a broad set of stakeholder perspectives.
To help leaders within the education sector spark critical conversations around AI, we sought to research, define, and illustrate future scenarios for understanding how the sector might evolve and what impacts the technology will have on people.
The Outcome
To unpack whether AI will revolutionize or ruin the primary education system in the US, we looked at the technological, social, political, and economical shifts that have occurred and are likely to unfold over the next 3-7 years. Our research findings resulted in the development of four future scenarios that bring to life the promises and perils of technology.
Through the use of strategic foresight tools and design fiction, we published an illustrated white paper and discussion guide that helps challenge default mindsets within various stakeholder organizations and provide a jumping off point for education sector leaders to imagine more preferable futures alongside AI.
Universal and variable conditions shaping outcomes.
Establishing a point of view on the future of AI in the education sector required consideration of both the universal aspirations and the variable conditions that will shape it. Universal aspirations are defined by generational trends and interests of today's youth that frame what learning will look like in the near future:
Accessible: Education will be available anywhere, anytime.
Collaborative: Teachers and students will be equal partners in students' learning journeys, with teachers shifting to more of a facilitator role.
Relevant: Student curriculums will be tailored to reflect the topics they are interested in.
Mission-driven: Schools will become centers for generating and implementing solutions for global issues.
Additionally, a wide variety of variable conditions will also heavily influence the outcomes of AI in education. These variable conditions span six key areas: technology access, edtech business models, data integrity, privacy, learning standards, and support for educators.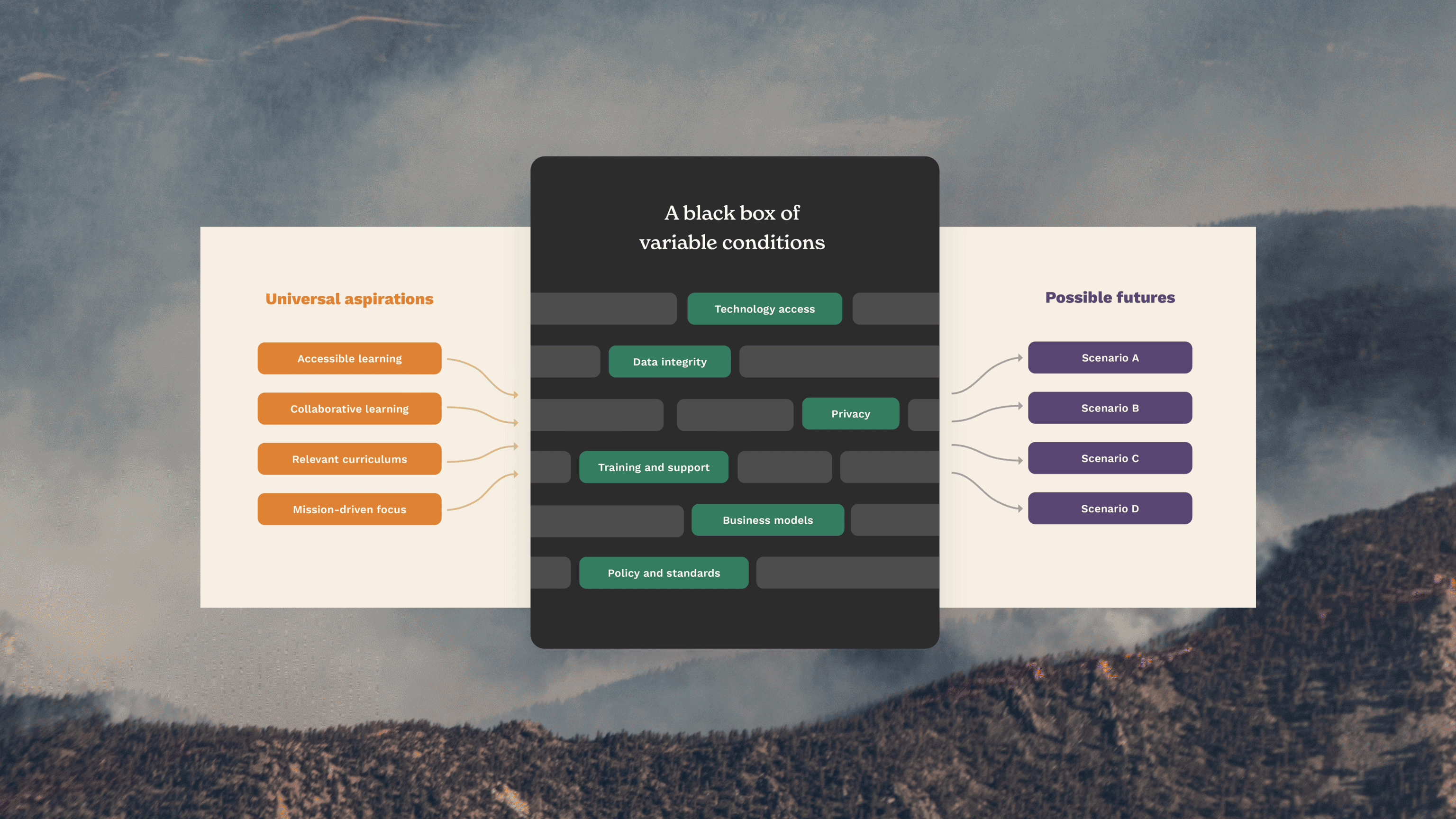 "There's more to personalized learning than teaching the same content at a different pace. Lessons are mapped to students' needs, interests, and personal learning styles. In the end, students are able to apply what they've learned to the real-world they inhabit every day, no matter where on the bell curve they reside."

A four futures model told in a metaphor of nature's cycles.
Using the tools of strategic foresight combined with our own experience working in the education sector, the Artefact team modeled four future scenarios considering how the variety of "black box" conditions might impact AI deployment and outcomes.
Building off Smart's Four Futures model, we explored intersecting, then ultimately diverging, pathways for educational systems powered by current tech vs. AI-based tech. We anchored our storytelling in the metaphor of a wildfire—a natural cycle that occurs in an ecosystem which goes through rapid change brought about by a small spark.
The narratives describe how the education ecosystem initially embraces AI-enabled tech, but then quickly gets disillusioned with it as its flaws emerge. Ultimately as the "old-species" are replaced with more trustworthy AI-enabled solutions, or "new species", a new ecosystem emerges where the education landscape is forever changed.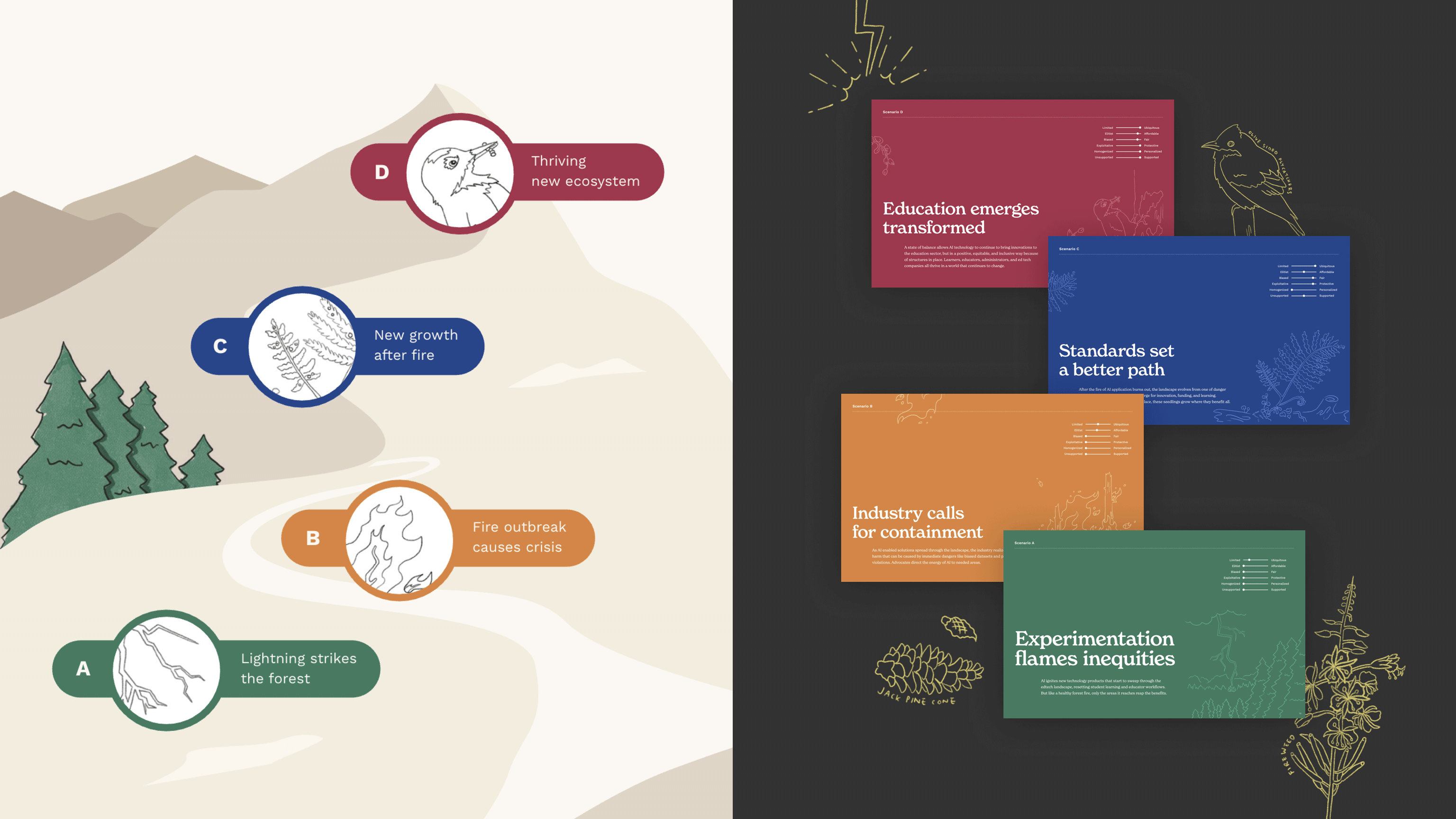 Bringing design fiction to life with visual storytelling.
Our design fiction narratives explore a variety of perspectives from educators to students to parents to industry stakeholders. Each scenario explores a moment in a person's day that happens 5-10 years from now, describing how AI-enabled tech has positively and negatively impacted their lives.
To bring these to life, we created a storytelling white paper with custom illustrations for each of the scenarios. In addition to illustrating specific scenes and user interfaces from the narratives, the team also created a series of illustrations of wildfire-resilient flora and fauna which were used to develop a sense of continuity with the overarching metaphor throughout the storytelling document.
Additionally, these plants and animals serve to inspire organizations to foster their own resilience in times of transformation.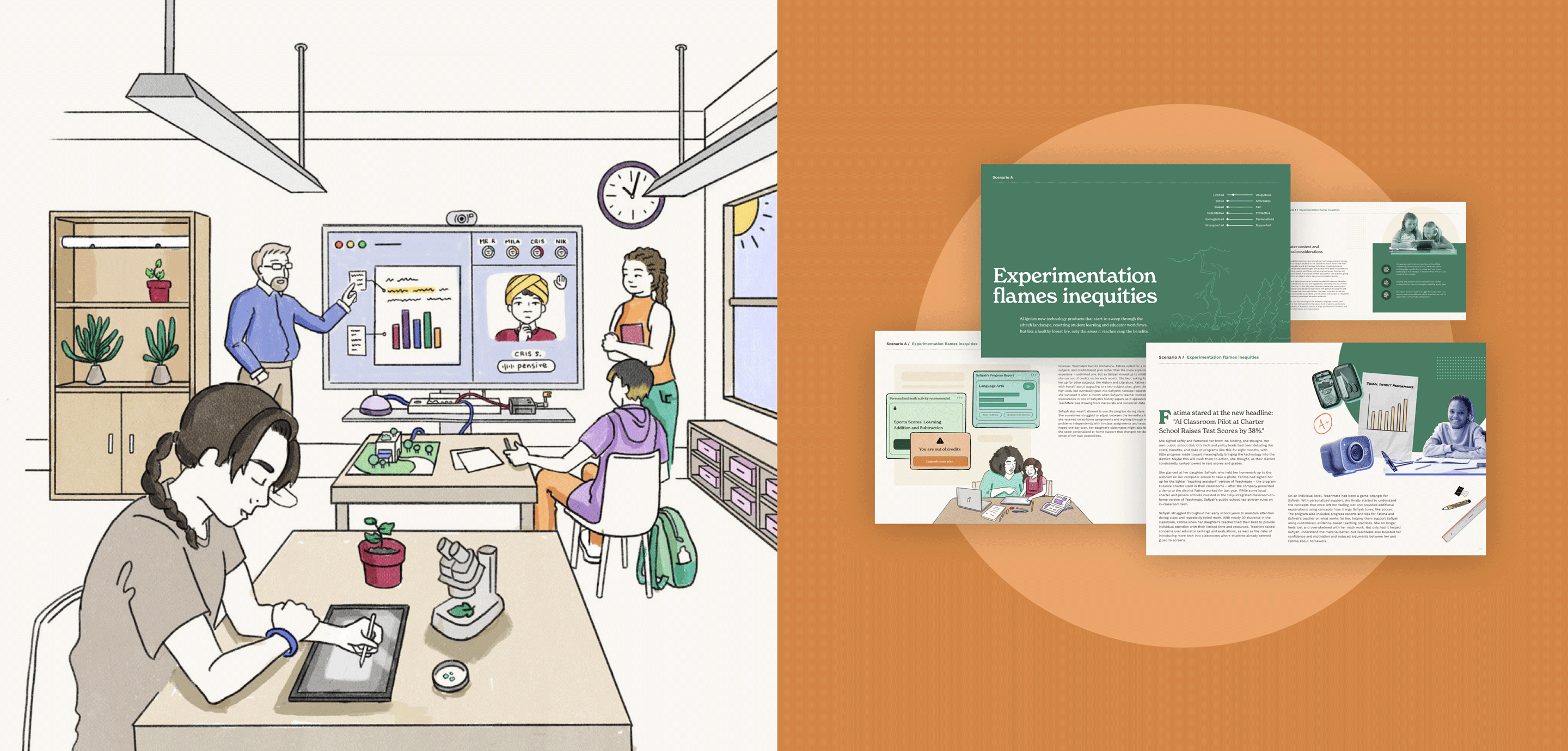 Sparking critical conversations with a focus on ethics and equity.
Deploying AI in the education sector presents multi-faceted ethics and equity challenges that can be difficult to address without effective stakeholder engagement at all levels. The four future scenarios were created to spark much-needed discussion amongst educators, NGOs, parents, students, and tech industry leaders.
To support such engagement, we developed a discussion guide with a wide variety of prompts, including topics like data transparency, technology access, new job roles, equity, and organizational strategy. Framed by the scenarios as inspiration, these prompts act as a jumping off point for leaders to plan and adapt around possible futures of AI within the context of their own organization.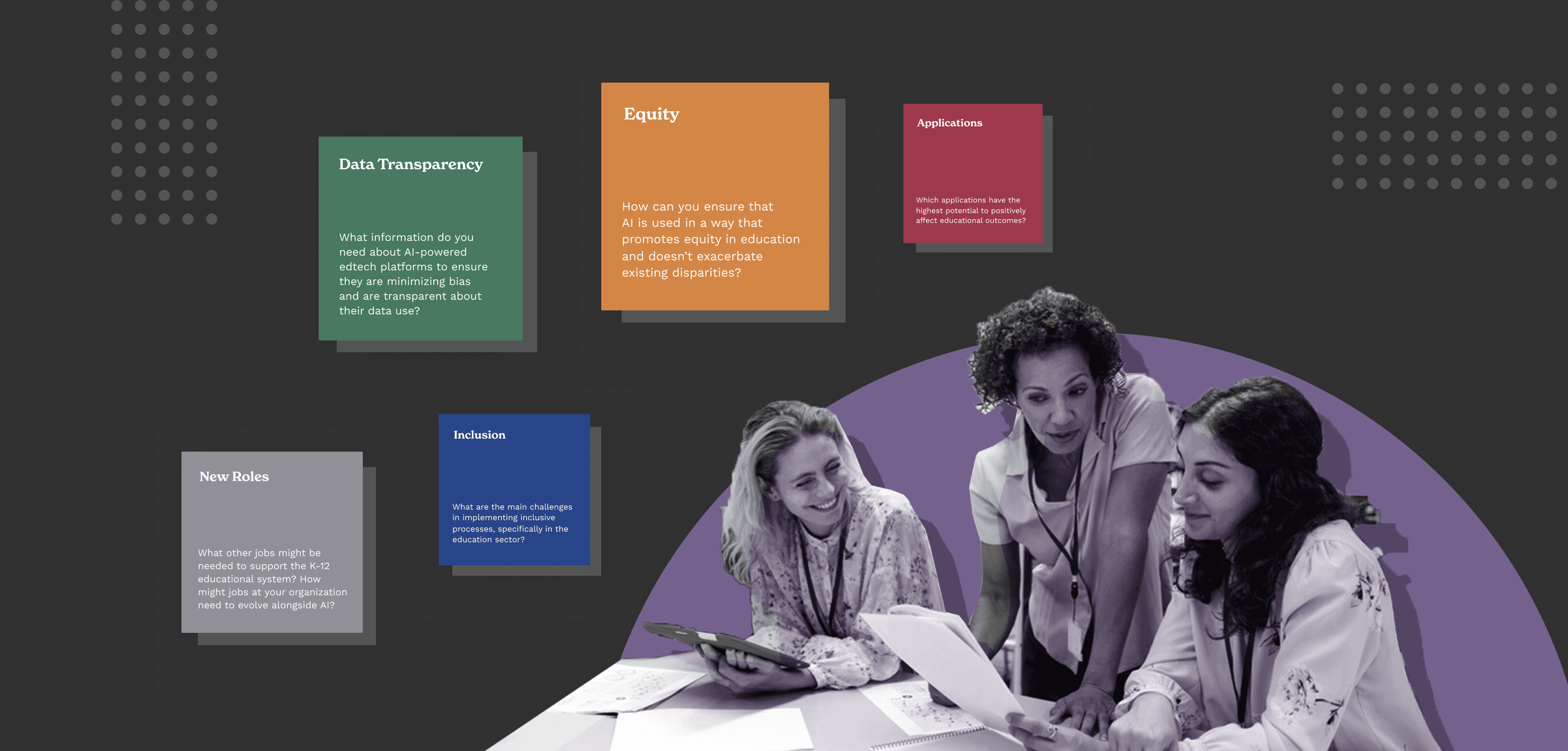 Download the white paper.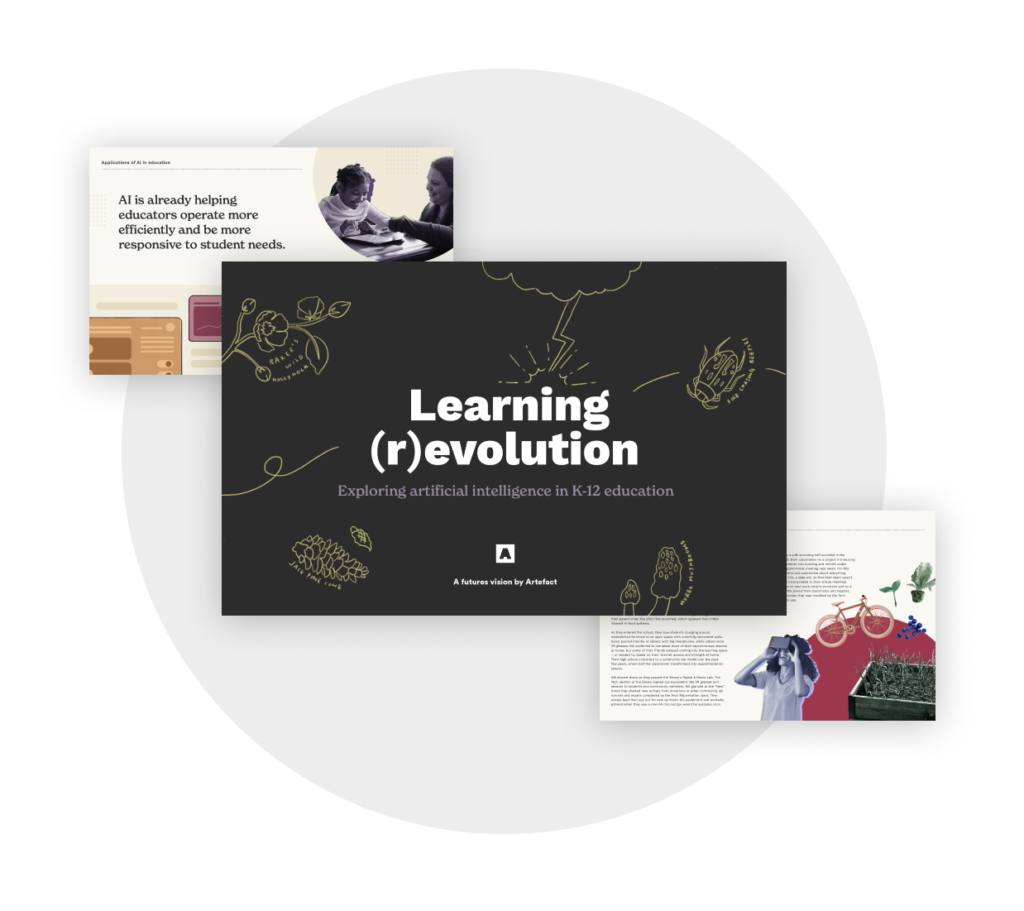 Grab your copy of the white paper and reach out to see how Artefact can help you manage transformational change affecting your business today.